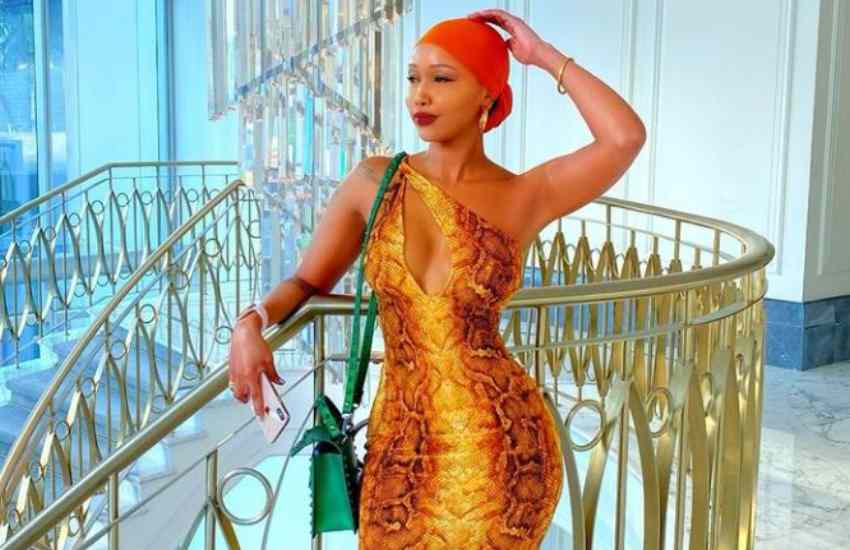 Popular Kenyan socialite turn entrepreneur Alhudah Sonie Njoroge aka Huddah Monroe has confessed to ending a relationship based on the 'looks' of her then partner's ex-girlfriend. Taking to Insta stories, the personality revealed that her then partner had nothing to do with his ex-girlfriend, but, the fact that she was not pretty, did not settle well with her.
Read Also: Don't be embarrassed of your hustle - Huddah Monroe
The discussion started when she asked her fans, especially women, if an ex to someone they are currently dating could be the reason why they would end the relationship. To the shock of many, she admitted that she dumped a man because of his ex-girlfriend's 'look'. "Let me not lie! I've dumped a man coz of how his ex 'looked'. But dude, if you can get hard for this, you can get hard for a cow or a goat, so byeee," Huddah Monroe stated."It's bad coz according to the Bible. We shouldn't judge!"
The free-spirited Huddah Cosmetics CEO went on to further explain that her reference to her ex-boyfriend's ex-lover as ugly had nothing to do with her physical look, but her personality. "And it is not about ugly! Ugly doesn't have to be about physical! To me, nobody is really ugly! I mean My ugly is personality! Cleanliness etc.!" she clarified.
Huddah is not new to controversies. In 2020, the 2014 Big Brother Africa contestant came out with another daring confession.  In a number of posts via her Insta-stories, Huddah shared little known secrets about her life, revealing that at the age of 21, she never slept with a man twice.
Read Also: Why I have never been single - Huddah Monroe
"There is a time at 21, I was a one-night stand addict. I never slept with a nigga twice! Never exchange numbers and if you see me in public pass me like we never met or I will embarrass you... Oh good old days. I'm almost 30 now! So many things disgust me now!" She confessed. "I know my husband is watching this. The Best woman to marry is me! Madam Alhuda. Let me blow my own trumpet! I have seen it all. I'm ready to be the mother of your 5 kids."