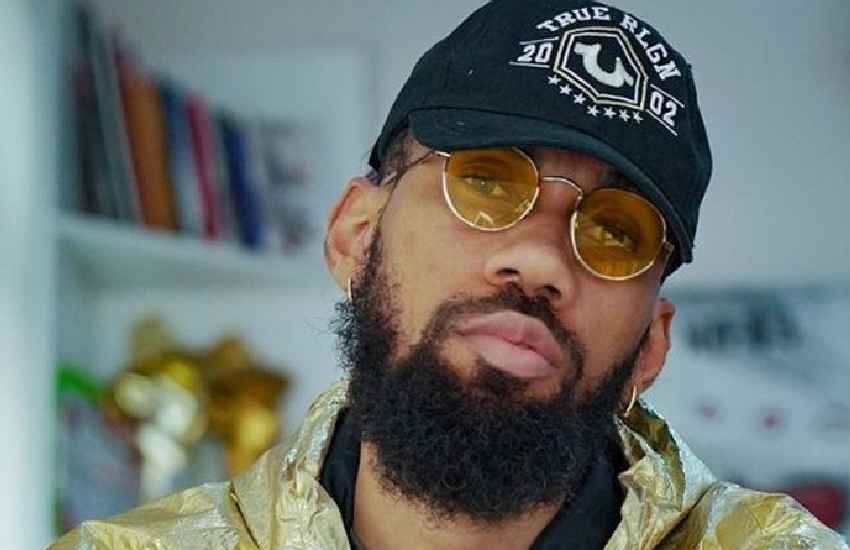 There is a certain power and intensity to music. The increase in exploration of spirituality in the industry by artists who do not generally hold explicit religious point of views has, however, left some begrudgingly lamenting at the transformation – especially the 'thinning of a line between gospel and secular songs'. An unholy alliance? Well, maybe not. There is a subdued recognition that novel, interesting music can find crossover success. For example…
Jerusalema - Master KG featuring Nomcebo
Yes, Jerusalema, the world's most Shazammed track, is a gospel-influenced house song. According to the Gospel Coalition - South Africa, Jerusalema is adapted from an old gospel hymn -Jerusalem Ikhaya Lami (Jerusalem My Home), common in IsiXhosa Methodist Church hymnbooks".
Read Also: South African hit 'Jerusalema' inspires people worldwide to shake off
The lyrics, "Jerusalema ikhaya lami [Jerusalem my home] Ngilondoloze [Keep me] Uhambe nami [Walk with me] Zungangishiyi lana [Don't leave me here] Ndawo yami ayikho lana [My place is not here] Mbuso wami awukho lana [My kingdom is not here]", overtly punctuates a longing for the heavenly city of Jerusalem.
Critics, however, point out that the song does not explicitly hinge its message on the religious hem, save for the chorus, a factor that has contributed to its mainstream success. To others, Master KG and Nomcebo simply captured a global desire for positivity and happiness - a danceable piece of heaven, amid the coronavirus pandemic.
Adonai – Sarkodie featuring Castro           
Ghanaian rapper Sarkodie is a refined Afro-beats maverick. Leading the 'obiantu ne collection, obiantu ne collection God eh' charge on Adonai in 2014, the secular singer tore walls as his song permeated sacred grounds to massive success.
The message, a proclamation of God's goodness, resonated with all and propelled the singer to the world stage as a versatile Afro-beat phenomenon from the crusts of Ghana's secular scene. So influential was the song that US music cable network Revolt listed Adonai among the top nine must-listen Afro-beat songs. The rest included; Ojuelegba, Collabo, Johnny, Skelewu, Bum Bum Remix, Romantic, Abeg Abeg and Azonto. All secular.
Mungu Pekee – Nyashinski
Back with a bang from Delaware, USA after a 10 hiatus, Nyashinski's 2016 Mungu Pekee was a bold, runaway success.
The poignant, relatable, singalong tune showcased the singer's unpretentious musical transformation. It signalled that the former one-third of Kenyan rap trio Kleptomaniax was taking no prisoners in his direct stab at the throne, across genres.
At a period when lines had blurred and questions raised over the state of the gospel industry, Mungu Pekee was timely. Nyashinski was an unlikely hero. He presented a fresh sound, face and genuine ministry, in the simplest of all forms, soulful art.
"Namwogopa Mungu pekee Mwanadamu akija kunitafash, naomba Mungu n'tetee. Maneno yao yasiniumize nifanye sugu wewe. Wakitry kunitisha naomba nisitetemeke," he sang and resonated with millions.
Jesus Walks – Kanye West
American rapper Kanye West is a controversial figure.
Read Also: Kanye West pees on one of his Grammy Awards in a bizarre video
Billed as one of the greatest rappers of his generation, the Grammy Award-winning rapper and record producer in 2004 released Jesus Walks, the fourth single from his debut album The College Dropout and despite resistance from pockets of fans, and in many cases, churches, it hit critical acclaim and perhaps lay the groundwork for his thought-provoking Jesus Is King album in 2019. 
While there is no denying that his influence stretches far and wide in the 21st century, few people credit the designer for pushing the envelope in Jesus Walks to challenge society for a re-examination of humanity – a relook of war with ourselves.
"God show me the way because the Devil's tryna break me down (Jesus walk with me). The only thing that I pray is that my feet don't fail me now (Jesus walk). And I don't think there's nothin' I can do now to right my wrongs (Jesus walk with me). I wanna talk to God but I'm afraid 'cause we ain't spoke in so long (Jesus walk). God show me the way because the Devil's tryna break me down (Jesus walk with me). The only thing that I pray is that my feet don't fail me now (Jesus walk)," rapped Kanye.
Fada Fada – Phyno featuring Olamide
In 2016, Nigerian rapper, singer, songwriter and record producer Chibuzor Nelson Azubuike alias Phyno stamped his claim as the man to watch after he tapped YBNL boss, Olamide, for the chart-topping hit, Fada Fada.
In Fada Fada, the Igbo superstar poured his heart out in thanks at how God had plucked him from the ghetto and paved his path on the fast lane. "Every day by day I just dey celebrate oh (eh). Everything I do e just dey penetrate oh. I just want to say o thank you Jehovah oh. See I'm living large I get Angels o for my gate oh. Never forget where I come from na from ghetto (eh). Oh no no no no no no no no no no (ah). I just want to say o thank you Jehovah oh (eh)," rapped Phyno.