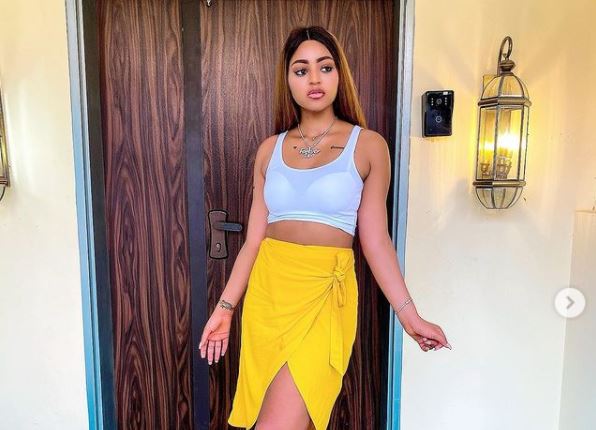 Nollywood actress Regina Daniels has come out to debunk viral reports that her billionaire husband, Ned Nwoko, is about to take a 7th wife. In a post shared via her Instagram stories, the movie star denied the reports, terming them fake news. According to Regina, the lady in question is just a friend who came to visit.
"The news about Sara being my husband's wife is completely false. She's my friend who came visiting," she wrote.
This comes after reports emerged that Sara came to Nwoko's residential to be introduced as the 7th wife to the billionaire politician and businessman. The rumors fueled when Daniels shared Sara's photos and videos on Instagram and Snapchat, including one in which she flaunted her supposed engagement ring with the caption "wifey."
The rumors come barely a month after alleged reports that Daniels and her husband could be going through a rough patch in their marriage after the couple unfollowed each other on Instagram. However, both parties remained mute on the questionable move. There were also rumors that Nollywood movie star Chika Ike was in a relationship with Regina Daniels' husband. However, responding to the allegations, Ike denied being in a relationship with the billionaire.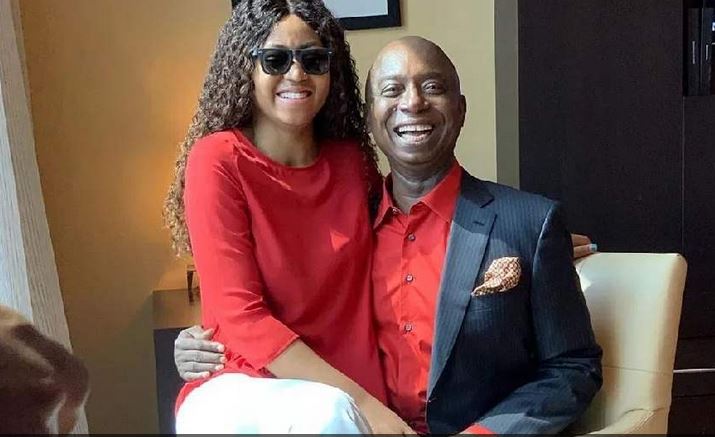 ALSO READ: Regina Daniels flaunts expensive gifts from hubby days after breakup rumour
"There's a rumour going on, are you really dating Ned Nwoko, and are you going to be the 7th wife?" a fan posed, to which she replied, "No. I'm not about to be anybody's 7th wife. NEVER!"
In a viral video, a voice said to be that of a blogger identified as Ada was heard narrating that Daniel's mother threatened to go spiritual on Ike if she refused to leave her daughter's husband alone.
"Chika Ike has been dating Ned Nwoko before Regina came into the picture. Ned Nwoko is a gold that every Nollywood actress digs. Chika has been digging and decided to rest her digger when Regina continued from where she stopped. Rita Daniels said she would go spiritual on Chika Ike, but people started reacting to the matter. They said that her daughter's husband belongs to everyone. They noted that Ned has not finished marrying, and Regina isn't the last person that would be with the man," Ada claimed.
ALSO READ: Actress Regina Daniels,19, expecting child with 59-year-old hubby Ned Nwoko
Reacting to this, Rita seemed to dispute the claims adding that God can only be her judge.
"May God equip us with wisdom, knowledge, understanding, and common sense of reasoning with the way we judge people. Let God be my judge and judge those that judge me wrongly. Happy Sunday fam. God bless you all," she wrote on social media.