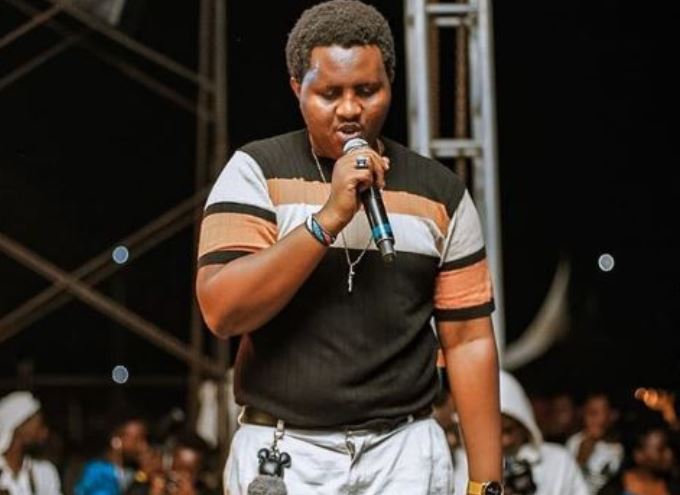 Gengetone artist Gwaash claims that fame and the music industry is not all it seems. The Wabebe hitmaker, through a lengthy Instagram post, pointed out some of the shortcomings surrounding fame. Gwaash said that most people want to be celebrities, yet they don't understand the risks that come with it. 
"Saa zingine mimi huona vile watu wanatamani kukuwa wasanii ama celeb juu ya vitu inakuja nazo nachoka tu. Wewe mwenye uko apo nje jua tu hii kitu ni ngumu na inapea watu depression kama hujajipanga na saa zingine unaweza jipanga na bado…" he said.
Gwaash is among the top Gengetone artists in the country. His new hit, Bad Manners, is currently enjoying airplay gaining him more fans.
ALSO READ: Mulamwah's advice to young creatives using quick fixes to gain fame
Wasanii should not be boarding matatus
The Wabebe singer also pointed out that people have high expectations of celebrities as most of them assume that they are rich and not supposed to board a matatu. 
"Kwanza msanii hafai kukosa dooh according to expectations za watu. Ile siku utajipata kwa mat kama msanii na una hit song ndio utajua kimeumana ama uombwe dooh na fan ukose," he continued. 
 Gwaash also reveals how fame comes with fake friends who are only there for the good times. He stated how people fall into such peer pressure and even take loans to sustain their party lifestyle. 
ALSO READ: Stivo Simple Boy opens up on life after fame, explains why doing music is not a walk in the park
"Jambo la pili mabeshte watakua wengi lakini ukianza kushuka kidogo utashuka solo, mbogi itahepa. Usione watu wanapiga sherehe uone wako poa wengine wanapiga sherehe na loan kufurahisha watu," Gwaash said.
With the entertainment industry as one of the worst-hit by the pandemic, artists have found it challenging to maintain the highly sought-after celebrity status lifestyle. This has seen a steady rise in depression and suicides amongst celebrities.