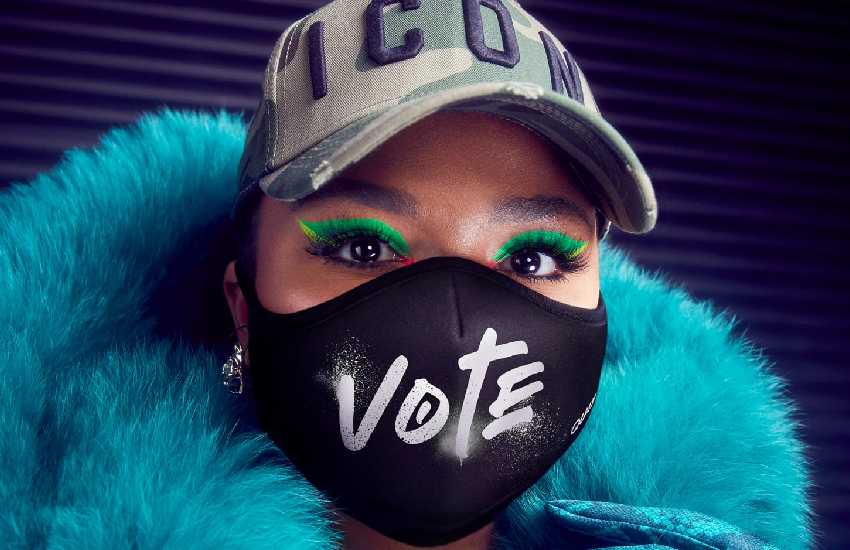 Fashion can be powerful and beautiful at the same time and international celebrities are living proof of that as they used their outfits, accessories as well as statement face masks to voice their opinions in the elections.
Over the past few weeks, celebrities have been on the forefront championing for US citizens to come out and vote in the just-concluded US elections that saw history made when Kamala Harris was voted in as the first black vice president. Notably, your favourite celebrities used fashion to voice their agenda which was to champion for people to vote as they shared their voting selfies. From stylish bags, designer face masks and outfits in general, they stepped out making their message clear.
Read Also: Meet new Vice President Kamala Harris - making history
Various celebrities including Lady Gaga, Hailey Beiber posed with their 'you better vote' outfits to their millions of followers mostly on Instagram to spread the word out there to every American citizen. Some such as Dita Von Teese, who is also a dancer and model went as far as modelling a gown just to make the message clear. Her multi-coloured elegant gown was designed by New York-based fashion designer Bree Billiter and styled by Melissa Lynn.
Not so long ago, Grammy award-winning artiste Lizzo showed up for Billboard Music Awards in a Christian Siriano 'VOTE' dress. Not one to shy off from airing her views, she boldly made a statement and used fashion to do so. Actress Juliane Moore wore a dress by the same designer with the only difference being that hers had long sleeves as compared to that by Lizzo.
While campaigning for Joe Biden, Gaga showed up in an Alexander McQueen power suit with matching black platform boots. What stood out was however her statement face mask which had the word VOTE encrusted on it. Joining numerous other celebrities to spread the same message, supermodel Kendall Jenner was spotted out wearing a black face mask as she flaunted her figure in a green crop top and black biker shorts.
Read Also:Who are Joe Biden's family? From controversial son Hunter to tragic loss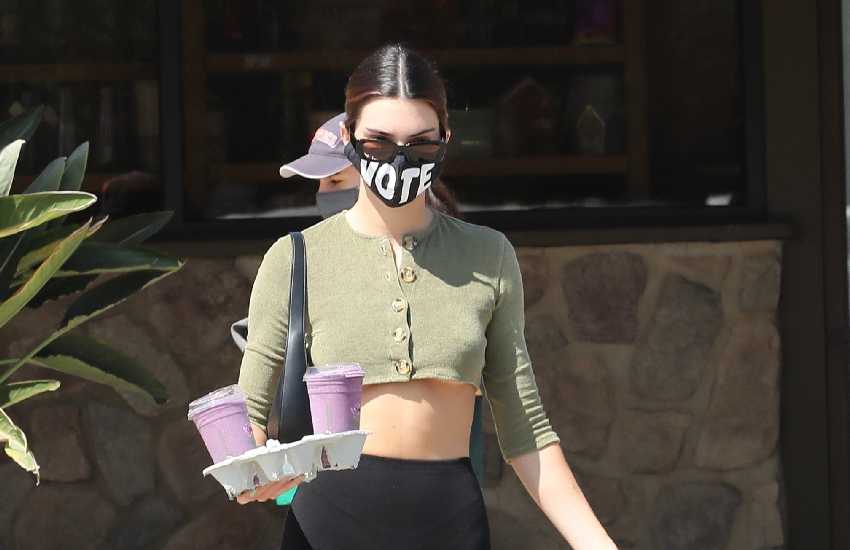 Her fellow models were also spotted in their vote inspired outfits. Sisters Bella and Gigi Hadid flexed their outfits on Instagram. It was crystal clear who Bella was rooting for as she brought back the 90's vibe in style while wearing blue mom jeans, loafers and an oversized hoodie. Her sister Gigi took a mirror selfie in her vote tee as Hailey Beiber wore one that read 'voting is hot".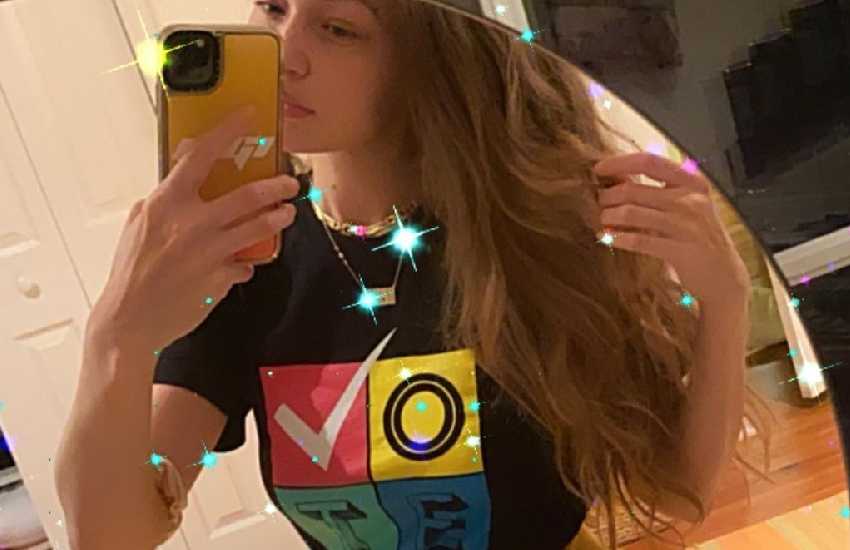 Katy Perry showed off her post-baby figure as she too got into the voting spirit in her costume that saw her transform into a voting sticker. Her costume consisted of an oval-shaped headpiece sign that featured The American flag and read, 'I voted'.
Read Also:Jennifer Lawrence ran through the streets in pyjamas to celebrate Biden's win
While Jeniffer Lopez was spotted carrying around a bag that had the word VOTE boldly written on it, Katie Holmes walked the streets in an oversized tee that read VOTE NOW in colour as Diane Keaton went an extra mile and wore a baseball cap that read, VOTE B*****S.