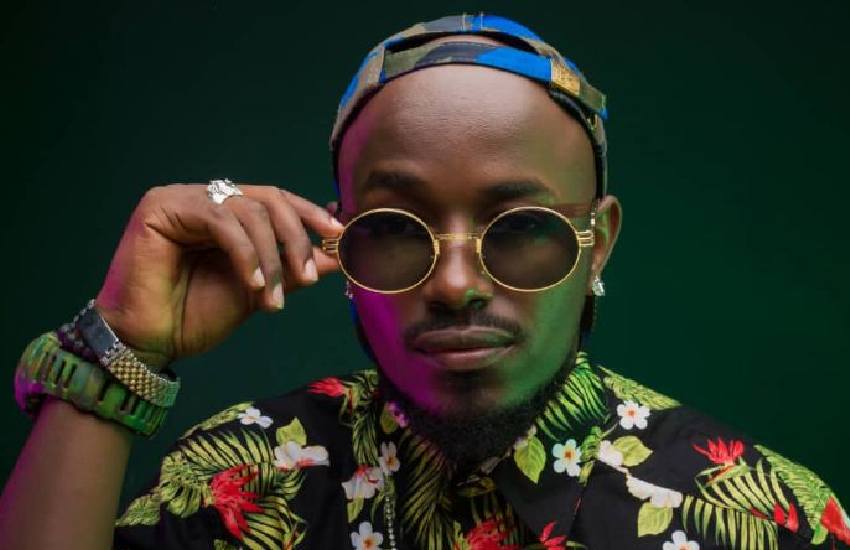 Fast-rising Ugandan musician, songwriter and producer Wycliffe Tugume alias Ykee Benda is counting huge losses after his Mpaka Records label was broken into and swept clean by unknown persons on the night of October 25, 2020. 
Making news of the break-in public, the Superman star who also doubles as Uganda Musicians Association president stated via Twitter that the premises which had for close to three years housed Mpaka Records and Mpaka Films was closed to the public until further notice.
Read Also: 'Tetema' producer heartbroken after studio is raided
"Due to issues beyond us Mpaka Records studios are out of bounds for non-employees till further notice, forgive us for any inconveniences in the due course, everything will fall back into place," stated the singer on Monday, October 26. Speaking to Sqoop, Ykee Benda disclosed that he lost everything. "Man, the studios were broken into. This has taken us several steps back. All my sweat and hard work. It is really terrible." 
While it's not yet clear how the robbers made their way to the studio, Ykee Benda is keen to unravel the mystery and has since taken to task one of his producers and an associate who reside at the studio, according to a video doing rounds.
Read Also: On his way up - Khaligraph Jones sets up recording studio
Hopeful and upbeat as he unveiled the studio in 2018, the Muna Kampala hitmaker said it was to cater to young artists. "My baby is almost ready…It's been a long two years laying groundwork…my second album will be produced and mastered from my baby #MpakaStudios….For young artists in Uganda, come I have given you a chance to record a single for an affordable fee….Thank you to my team, my fans you guys. The future is almost here," he posted.
In an interview with NBS in April 2020, the songbird disclosed that the move was a success. He revealed that the pet project had birthed Mpaka Films – the label's video production affiliate – and was in business, three years on.
Read Also: Dj Kalonje left in shock after armed goons reduce his multimillion studio to rubble
"I am now doing video adverts for different companies that you watch on TV running like Movit and more. Two are dropping soon. This is why people shouldn't underlook someone starting up his own studio because it is business and that is why Dre Cali (Mpaka Records signee) is not straining to shoot videos, and even though he is not bringing in money, at the moment, he will hopefully do in the near future. I'm glad that I am currently am feeding off that because it helps a lot," he added.