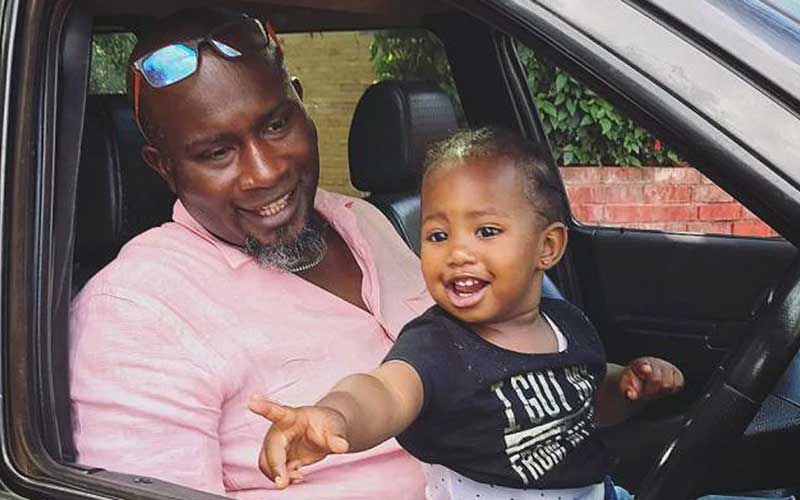 Veteran Kenyan producer Tedd Josiah went through a rough patch in 2017 after unexpectedly losing his wife Regina Katar, leaving him to care for their 3-month- old baby. Without support from his closest relatives and no stable source of income at the time, Tedd admitted to hitting rock bottom, not knowing where to turn for help. However, Tedd's dark days soon became bearable after his online fans came together to support him and his daughter. Taking to his social media in a lengthy appreciation post, the Jokajok luxury leather bag founder expressed gratitude to netizens for their continued love and support.
READ ALSO: I know love, says producer Tedd Josiah as he remembers late wife
"To our beloved IG family, to say thank you doesn't even feel like it's enough. I was broken (am still in repair) and lost. 2017 October was all about cliffhanging in pain, learning how to raise a baby alone! No nanny, no relatives… Guess who came through for us with baby clothes, with baby milk, with words of encouragement, with prayers and more prayers and more prayers...? Our IG family that was at the time only 20,000," he wrote.
Tedd admitted that during his daughter's first birthday and the launch of his business, his fans were extremely supportive and sent in resources to help them celebrate both occasions, a gesture that has enabled him to extend his hand to help even more people around them.  
"When JayJay's 1st birthday came along I was scared and very jobless about to be kicked out of our home. People from as far as China sent JayJay gifts and cakes and so many other things. You made it bearable. When we launched mama's idea of a bag company JOKAJOK you embraced us and have continued to build with us from day one and now we not only feed ourselves but we feed 11 other families through employment and we empower single mothers and fathers in our company."
READ ALSO: I realized I didn't love her- Tedd Josiah on first marriage
"Our head of the leather studio is a lady feeding and fending for three children alone, all our other staff also have children to fend for and we've managed to come this far with you our IG family and build a legacy company," said Ted.
The music producer called upon individuals to always be open to helping their neighbours, explaining that any help offered could change an individual's life forever just as it did his.
"The road ahead is even longer and only God knows where it leads. Sometimes strangers become closer than family and love you in a real way they will pray, fast, love and support you. We don't take that for granted at all and we want to thank you. Let's keep building the bear family but also let's build other people who may be in need. We love and appreciate you," he concluded.