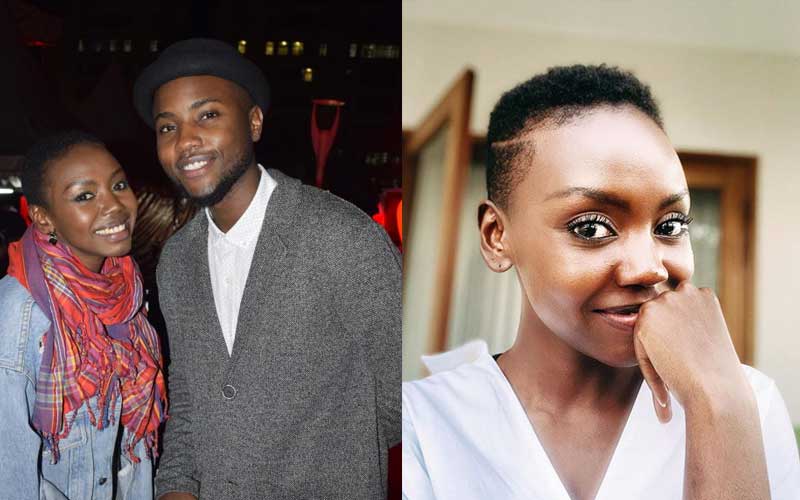 Musician Patricia Kihoro has said that she will no longer work with Nick Mutuma after sexual assault claims against him resurfaced. Via Twitter, Patricia said she supports calls to boycott the actor and music producer Jaaz Odongo, who was also accused of sexual assault.
"I had started to say something with this tweet but it was difficult to complete for reasons that I've been struggling to face, but for now I would like to clearly state that I stand behind the calls to #BoycottNickMutuma and to #BoycottJaazOdongo.
"I will not work with him(Nick), or any other abuser, and will not amplify projects that he or any other abuser is involved in, whether or not I am a part of it. We shot Disconnect before the accusations became public, but what we do now matters," tweeted Patricia.
READ ALSO: I did not have a threesome- Patricia Kihoro sets record straight
According to the singer-cum- actress, she got the conviction to take the stand after having a conversation with Nick, who was initially accused of sexual assault in 2017. The allegations against him resurfaced after his movie,Sincerely Daisy premiered on Netflix and one Wanjiku Clara tweeted to the streaming service, "So @netflix do y'all know an actor from Sincerely Daisy has been accused by multiple women of sexual assault?"
Patricia said that she knew both Nick and his accuser but had distanced herself from the situation, a move she termed 'cowardly'. She further apologised to sexual assault victims for her silence on the matter as it indicated complicity.
"I spoke to Nick on Friday last week at length. I should have done so much earlier but because I know both Koome and Nick, to varying degrees personally, I chose to slowly distance myself from the situation. This was cowardly and wrong on my part….I gave no consideration to the people actually harmed. I was wrong and I am so sorry to the survivors. I believe you and I'm sorry. And to everyone else in this community, I failed to do my part," she wrote, adding that she's a victim of sexual assault and will one day share her story.
READ ALSO: I stopped singing after my friend dissed my voice- Patricia Kihoro
Nick denies claims, Fena dumps producer
On September 19, Nick was prompted to respond to the allegations in a statement that read in part, " They have been trying to discredit all my hard work and they have done their best to see that my dreams never come true. I would like to categorically state that I am against any form of abuse against women and I always have been."
Patricia's decision not to work with Nick comes days after Fena Gitu severed ties with her producer Jaaz Odongo following sexual assault allegations levelled against him.  
"I have decided to no longer work with Jaaz or anyone else that is accused of sexual assault or other misconduct. It's been difficult to navigate, but I just don't see a different way forward at this time," Fena said.
Odongo was accused of rape by an upcoming artist Janice Iche. The alleged victim said she's not seeking justice but intends to tell her story and encourage sexual assault victims to speak out.