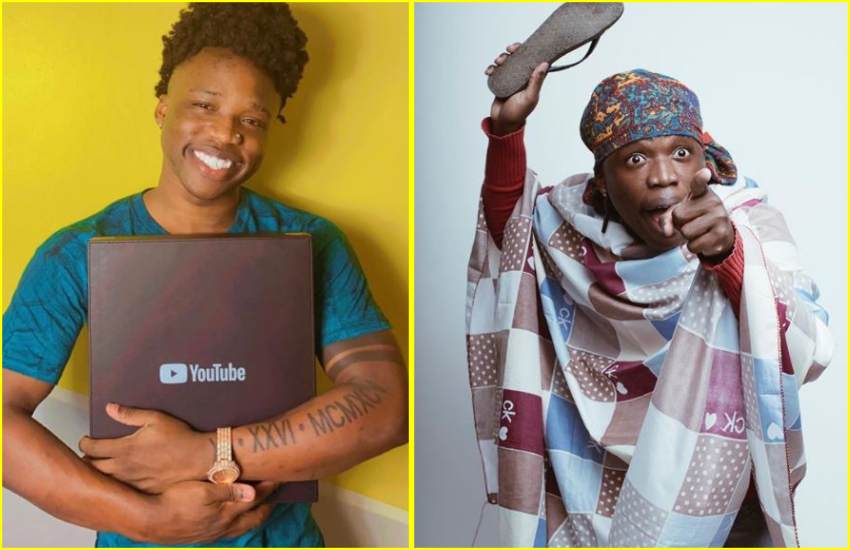 Comedian Erastus Ayieko Otieno alias Flaqo is seething after his YouTube channel, Flaqo Raz, was terminated for copyright violations, a week after he received his Silver Play Button from the Google-owned video-sharing platform for surpassing the 100,000 subscribers mark.
Taking to Instagram, Flaqo lamented how he was battling malicious claims, engineered by copycat channels whose owners he said are out to elbow him out of the industry through 'esoteric copyright laws'. Flaqo noted how the termination, like a wrecking ball, was initiated on cue soon after he revealed to his rapidly growing online audience of his soon to be launched show. He, however, vowed to fight – declaring that the move has served only to embolden his resolve.
Read Also: Seven Kenyan celebrities with a YouTube silver plaque
He posted: "At this point, it's really exhausting...Please report all channels that are not mine but have my content in it...Boycott...I've worked so hard to be disrespected every damn time, malice... Why... Because I'm just about to launch my show on YouTube it's maliciously taken down...Am not dropping the mic btw so if you maliciously want me out of the industry sorry... we will be back with twice the energy, this war of kicking me out of social media every time is getting a little personal."
The singer and songwriter then went on to share a letter from YouTube, explaining the reason for Flaqo Raz's termination, wherein the platform headquartered in San Bruno, California ordered him not to create any other accounts.
"We'd like to inform you that your channel Flaqo Raz has been terminated because we concluded that it was linked to a channel that was disabled for having three or more Copyright strikes… Please be aware that you are prohibited from accessing, possessing or creating any other YouTube accounts unless the linked channel is reinstated," read the letter in part.
Read Also: How your favorite influencers and artists could be buying fake YouTube views
While the termination could be permanent, a consequence of repeated violation of YouTube's community guidelines which subject offenders to the three strike system; one - a warning, two strikes -suspension and a third- termination, all is not lost for the comedian as he can appeal.