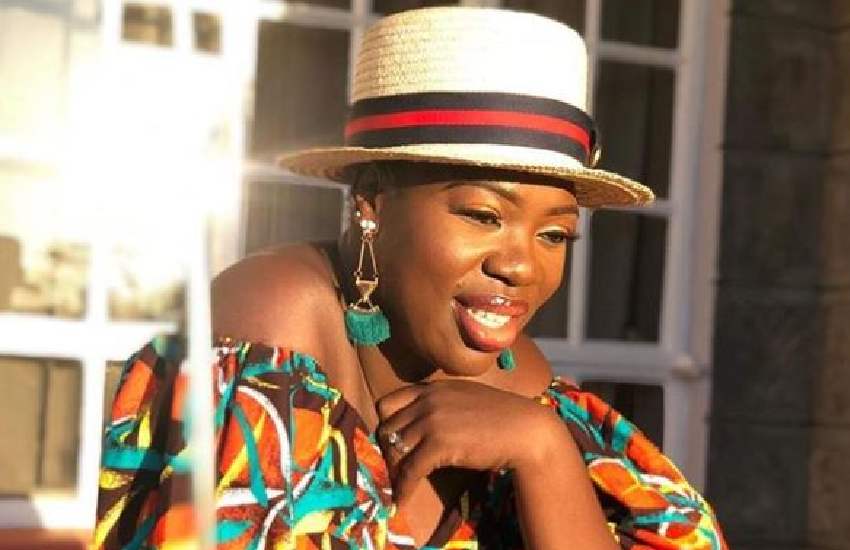 Songbird Ruth Matete has poured her heart out on her Instagram account, shedding light on her struggle with self-esteem in a bid to help others going through similar experiences. "Naturally, human beings know when it's fake and when it's real. By trying to be someone else, you are not only depriving yourself of a free and peaceful life, but you're also denying the world of enjoying the person that you are," wrote Matete in the candid post about finding freedom, contentment and happiness.
Read Also: Furious Ruth Matete fires at fellow pastors and fake friends 
"Listen and listen carefully. There's someone out there who loves you just as you are. Yes. They like how authentic you are. They love your loud crazy laughter. They love your skin colour, the shape of your head. They love how real you are. They love your curves. They love your skinny self. They love your big eyes. They love how quiet you are. They love that hairstyle you love so much," wrote Matete.
Adding: "They love your sense of style even when you don't think you have one. They love your calm nature. They love the way you think. They love the shady you. I mean, they love and enjoy the person you are. They think your jokes are the funniest, they wonder why you're not a comedian. Someone out there finds you very attractive and thinks you are so wise. I could go on and on. Problem is, you don't think there's any good thing to be loved about you."
She explained that her battle with self-esteem and confidence is a continuous struggle. "From the time I started working on my self-esteem, I have never felt so free and happy. I can boldly say that working on my self-esteem, has helped with how I even relate with people. My relationships are better. I realized that I didn't need to be like them. I needed to be me so the right people could love and appreciate me for being me," she stated.
Emphasizing why self-care is a priority, the chanteuse noted, "This post is for you my friend who feels like others are better than you, or they are more deserving than you. We all can't be equal. But trust me, even that person that you admire so much admires you too. You could be admiring the confidence they have. They could be admiring how real you are with stuff."
Read Also: Atheists in Kenya invite Ruth Matete to join them after saying she's done with religion
"Let's learn to validate ourselves first. The world will adjust. You never know who you are encouraging or inspiring by just being yourself. Plus, it is so liberating to be you. So be you. Do you. Love you. After God, put you first. If you live for the appraisal of others, you'll die for lack of it. (Of course, I had to finish with a very wisdomious quote," she further added.