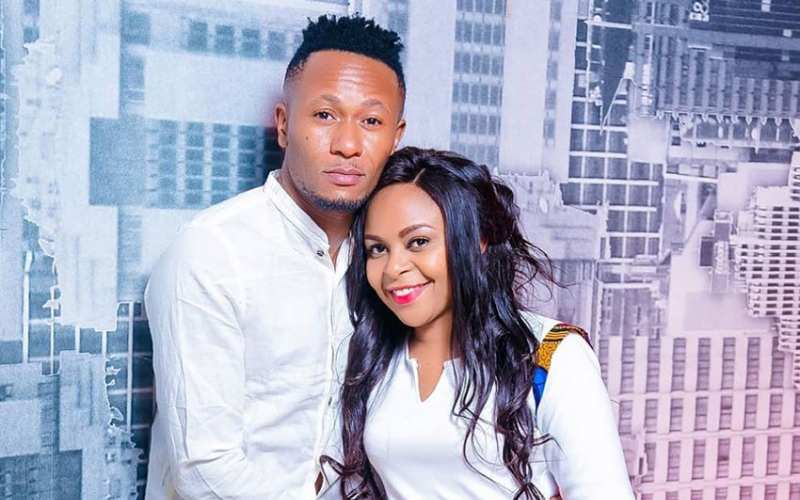 Gospel singer Linet Munyali popularly known as Size 8 on Thursday spoke on the allegations of cheating levelled against her husband Samuel Muraya aka DJ Mo. Through a lengthy post on Instagram, Size 8 admitted that the saga has left her sad and angry but she vowed to tackle it through prayer and fasting.
"What has been said about my marriage has been said whether it is true or not I don't know only God knows the whole truth and we cannot reverse what has been said. I've been angry and sad handling things physically but that stage is over for the bible says in Ephesians 6:12 we wrestle not against flesh and blood but against principalities rules of darkness mashetani…And if any of us fight physically we are bound to fail coz the devil is the main enemy, not people. So no point of bitterness, anger, unforgiveness [sic] or fits of rage!!" she wrote.
Adding: "It is time to put the full armour of God it is battle time on my knees… I've gone to pray and started a 3 day fast for my marriage and my family… I know I shall see the salvation of the Lord in my home! God has already given me victory by faith!!! He who is me is greater than he who is in the world!!!"
Also read: Size 8 packed all her stuff and left — DJ Mo
Size 8 also encouraged those going through a difficult patch in marriage asking them to constantly seek the face of God when things do not seem to work. She added that she would be live on Instagram and Facebook this Saturday at 8pm for a session of prayer.
She further lauded the institution of marriage saying it is a covenant created by God. In a separate post, DJ Mo appeared to be in agreement with his wife as he put up a post with the caption, "A family that prays together stays together."
Earlier this week, the two were trending on all social media platforms after a lady claimed to have had an affair with DJ Mo. She went ahead to share some screenshots that were later posted by Edgar Obare on his Instastories. A section of Kenyans, however, did not buy the story as they claimed it might be a way to chase clout for their show Dine With the Murayas.