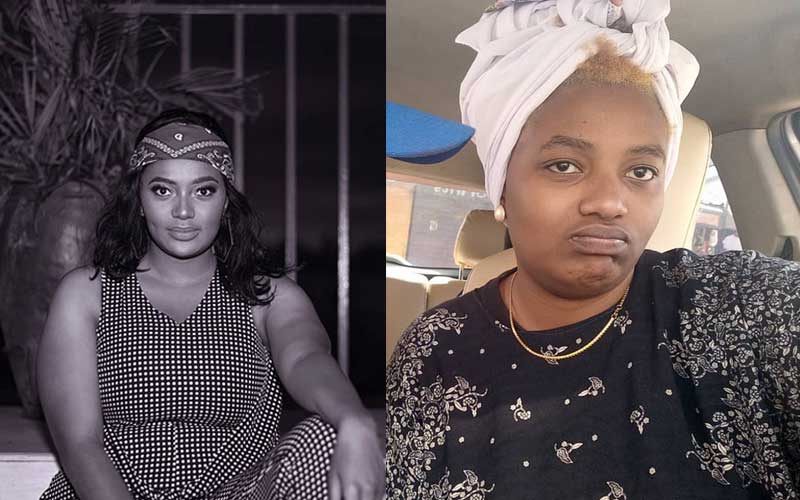 Almost a year has gone by since popular comedienne Brendah Jons of the famous 'Plesident Kingston' act opened up on being a rape victim.    Speaking on her growth and healing process during an interview with Carolina Carlz, Brendah confided that she still feels betrayed and is yet to come to terms with what two of her closest relatives did to her. The social media sensation explained that she has no relationship with her uncles, adding that perhaps time will heal her wounds.
 "I can't really say I have come to 100% forgiveness. I can only say I have accepted, he did it and there is nothing I can do about it. I am bitter, I don't like him, actually those two, both my uncles. We don't have a relationship whatsoever, I don't think we ever will but I guess with time I will grow to forgive," she said.
At the time of the harrowing ordeal, she was five-years-old and living with her grandmother as her mother worked abroad.
READ ALSO: I was raped multiple times by my uncles – 'Plesident Kingston' creator
"I have been a rape victim before, twice, and sexually assaulted once. I was five when it first happened, and he would do it continually. He would actually threaten me that 'if you say anything, I will kill you'. When I was 12, my aunt's husband did it again. This time it was a bit violent because he stuffed socks in my mouth and dared me, 'you tell them now and let us see what they will do'. He was a praise and worship leader and I am surprised that I am in the church right now," she narrated.
Giving up
Shortly after opening up on her experience, Brendah says she fell into depression and considered ditching comedy as a whole and venture into business.
READ ALSO: Mammito is Africa's most followed comedienne on Instagram
"Aunti wa Harrier comes from a place of giving up. At that time I was depressed, I was giving up on being Plesident Kingston and that day I was done. I had given up and I was gone. I decided to go start a business and concentrate on that instead. That day I called Njugush and I told him, 'I think I'm done and I'm not coming back to comedy or whatever this is'. First off, he told me I was crazy and that is should stop joking around. He told me that I can never run out of things to do even if I felt I had exhausted the character Plesident Kingston.  He advised me to sit and think of what I wanted to do next, urging me not to give up because of how far I had come," she said.
Thanks to Njugush's advice and push, she able to come up with Auntie Wa Harrier, a character that has continued to put smiles of people's faces.
"So I did just that. I sat down, prayed and I immediately came up with Auntie Wa Harrier. I called my friend Vicky and asked her if we could work on something which we did and the outcome exceeded my expectations."