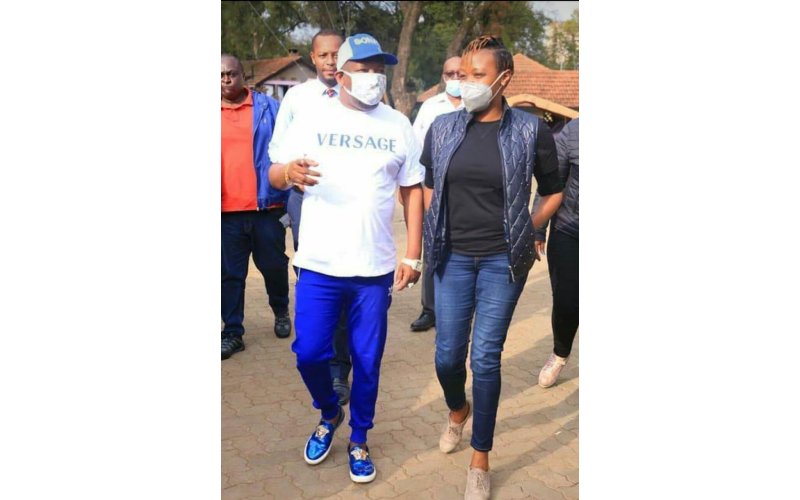 Nairobi Governor Mike Sonko is well-known for his flamboyance and lavish living but recently hawk-eyed netizens noticed a flaw in his dressing. The governor was spotted in a 'fake' Versace outfit that read 'Versage'. Interestingly, this is not the first time the governor has been spotted in knock-offs.
When Sonko was giving essentials in Fuata Nyayo and Mukuru Kayaba slums following a fire tragedy, he was also spotted in a 'fake' t-shirt.  In December 2019 when the governor was arrested in Voi, attention was once again drawn to his clothing but this time for all the right reasons. He had worn a Versace t-shirt which according to global fashion websites went for roughly Sh50,000.
In a separate incident, Sonko posted photos while hanging out with Starehe MP Charles Njagua and many noticed that the supposedly 'designer' outfit he had wasn't the original high-end designer ensemble by Louis Vuitton but rather another knock off dubbed 'Louis Yutton'.
Also read: Sonko hits gym due to public demand
This left many fans questioning who his personal stylist is and why they would let him wear such. After the 'Louis Yutton' incident, the dapper governor on August 14, through his Facebook page gave his fans and followers a rare treat after sharing photos of himself rocking a designer face mask by Gucci.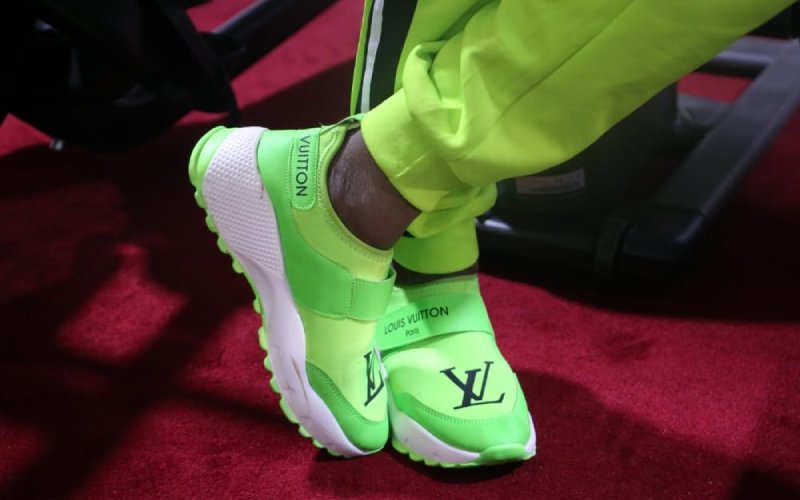 Sonko vs Joho
There is no doubt that Mombasa governor Ali Hassan Joho is very particular about how he looks. It is evident in his careful grooming and dressing, and well-trimmed hair paired with a stylish beard. Just like Sonko, Joho fancies high-end fashion brands and he knows how to pull off a look. He was once spotted in a Dolce & Gabbana shirt that retailed for Sh90,000.
Also read: Your man's love for the gym could be a sign he is cheating