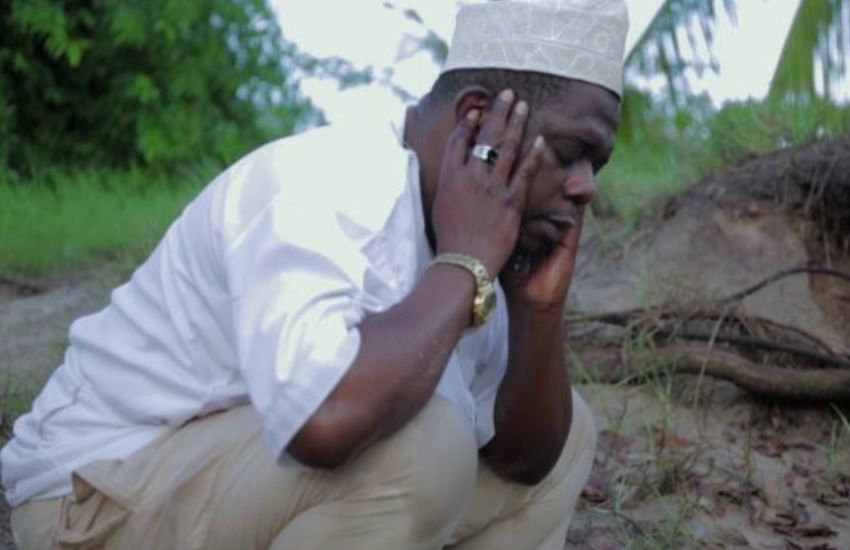 Mzee Yusuf, arguably the greatest taarab singer of his generation, has waded into controversy weeks into his comeback after a five-year hiatus. This is over claims that his return to the industry was due to rising debt and not a yearning for the stage as he had claimed. First to take aim was former Bongo Flava star Suma Lee of Hakunaga fame who, like Mzee Yusuf, quit secular music at the peak of his career in favour of Muslim devotions – Qaswidas. 
Read Also:Taarab icon Mzee Yusuph mulling comeback, speaks
According to Suma Lee, there is more to Mzee Yusuf apportioning Sh5 million (Tsh100 million) debt to his return to secular music. He explained that while the Mpenzi Chocolate hitmaker was understandably between a rock and a hard place, the move to revert to taarab after calling it quits in mid-2014 after over a decade as the 'King of Taarab' was no excuse and dishonest.  Suma Lee noted that the veteran songbird had the chance to rightly tread on the quagmire that he is currently sinking in had he reached out and requested for help.
"I am advising you, when you quit, you left all behind to worship God. Your creator. You are now back with reasons that you really can't say. You are hiding behind the Tsh100 million debt. I don't think that is the reason. If it was about debt, you would have shared on social media and gotten help from Tanzania and around the world. Remember what you said of Ommy Dimpoz going back to secular after the life-threatening surgery? You also said you used to get between Sh900,000 (Tsh20 million) and Sh1.4 million (Tsh30 million) and that it was hard to let it go. Plus, the loss of your family members too. All that, God was testing your faith. To go back to God, don't depend on trivial, worldly merry. I pray that you overcome whatever is pushing you to secular," wrote Suma Lee on his Instagram account.
Read Also: Mzee Yusuf attacked by gun totting gang, wife nursing injuries
Speaking to Wasafi, however, Mzee Yusuf affirmed that only God can judge him and admitted to being Sh16 million (Tsh340 million) in debt. Three times what Suma Lee had put out. "The move that I made needs a deeper understanding. It is not that simple. There is no right or wrong in this matter, there are other modalities that I had to consider. Look, must I beg to have the debt cleared? Forget the Sh5 million (Tsh100 million), I have accrued over Sh16 million (Tsh340 million) in debt. Let them come, we sort it out. If they really want to offset it, I have no problem; I am ready," said Mzee Yusuf.
Asked if it was true that he returned to make money and whether he was willing to shelve his taarab quest once again, Mzee Yusuf responded that the debt was the only thing holding him back from returning to Qaswidas.  "I am ready, right now if that is what it takes. I did this to sort my issues. Once I am comfortable I have no qualms pushing back. Look, there is what God requires of me and then there is the drama by human beings," added the singer.
Read Also:Mzee Yusuf, the 'King of Taarab', back on stage after a five-year hiatus
Mzee Yusuf went on to disclose that the Sh16 million debt was not a loan that he defaulted on. "I have been slapped with the debt. I did not ask for a loan. I have evidence that I can share with you (Wasafi presenter) so that you can deduce whether I am being blackmailed or robbed. Some are just shouting that I have abandoned God, they have no clue. Faith is what is at heart. Faith is not what is in their mouths. They themselves know what is truly going on, that is why I don't want to trivialize this into a personality contest," said Mzee Yusuf.