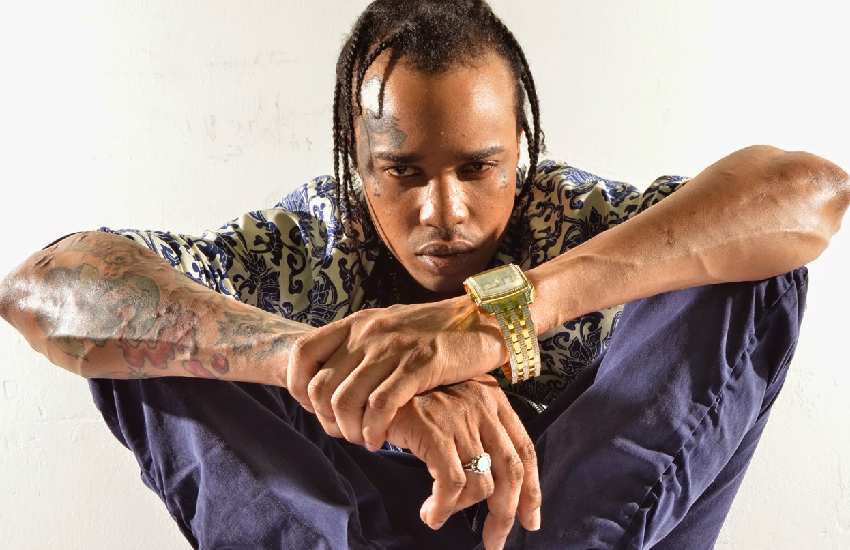 Portmore Empire crew sensation Leroy Russell Junior alias Tommy Lee Sparta is a free man. The Flankers, Montego Bay native and dancehall star was released on August 17 after spending 41 days in police custody.
This is after being detained on July 7 in St James Parish, north-west end of Jamaica, under the state of public emergency (SOE) as a person of interest over the upsurge in violence in Montego Bay's capital.  "He has not been told that he is inciting anything. He is just told that he has influence over a gang by the name of Sparta Gang," said Sparta's lawyer Ernest Smith on July 22. Under the SOE, a person can be detained for 90 days without charge.
Read Also:Vybz Kartel outlines why he is the greatest dancehall artist of all time
According to The Gleaner, Sparta was among several men aligned to Flankers-based Sparta Gang who were released from Freeport Police after the government-mandated SOE was lifted by the National Security Minister Horace Chang to pave way for party nominations in western Jamaica.
Confirming the release, Smith said that the We Want Paper star was not charged with a crime and indicated that he will be pursuing a lawsuit against the state for 'wrongful arrest and lengthy detention'.
"You can't just deprive a man of his liberty like that. They [the police] said they wanted him in Montego Bay for questioning because he is a person of interest. And then he goes there… and then say you're gonna detain the man under the state of emergency in Montego Bay, and where he was living there's no state of emergency. He has not been told of any criminal activity or any offence that he has committed. He not been told of any offence for which he is wanted… It's not right. It is not fair," said Smith.
According to Smith, the Jamaica Constabulary Force "unfairly targeted" Sparta and used him as a scapegoat for the flare-up in violence despite the singer moving out of Montego Bay over ten years ago.
"My client is being used as a scapegoat, he has lost over $100 million in revenue because there are some cops who keep locking down his shows. Unfortunately, it's the Jamaican taxpayers who will have to pay hundreds of millions of dollars that this young man has been made to lose because of a police officer with a motive to destroy him," he added.
This is, however, not the first time the singer has had run-ins with the police over alleged Sparta Gang affiliation. In 2014, he was charged for breaching the Law Reform (Fraudulent Transactions Special Provisions) Act over alleged lottery scamming in downtown Kingston. The case was, however, dismissed in 2018. In 2016, he was listed as a person of interest in relation to a shooting incident on Saunders Avenue in Kingston's Corporate Area. In 2017, the 'Uncle Demon' crooner was questioned by detectives over a shooting in the community of Flankers.
Read Also:Dancehall star A'mari set to appear in court for violating quarantine
It did not end there. In May 2018, he was arrested at an ATM in St. Andrew, southeast of Jamaica, for questioning in relation to organized crimes in Montego Bay and held without bail. "Every year they always come with something new," he told media personality, Winford Williams, at the time. 2019 was no different. In May that year, Sparta was detained for nearly a week before being released by a judge. The run-ins took a turn for the worse in March 2020 after the singer's six-year-old daughter was shot and injured in the arm. An 8-year-old boy was killed in the attack.