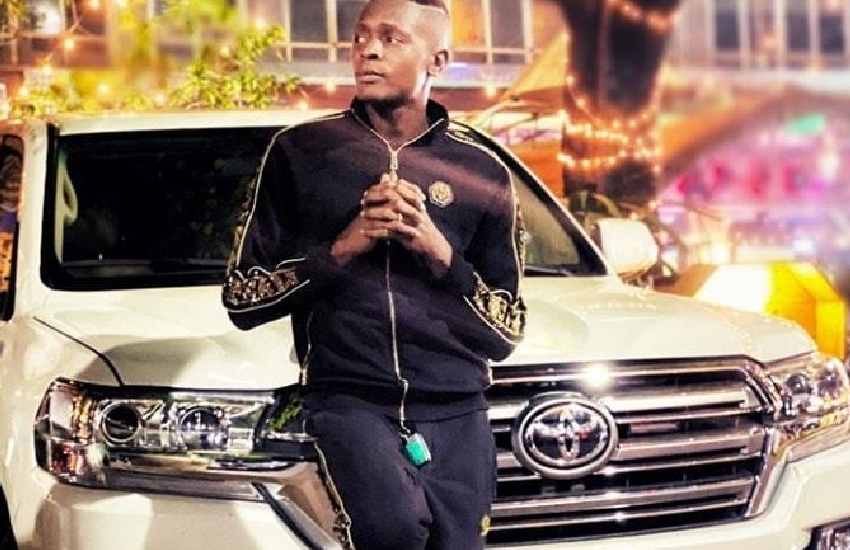 Ugandan singer Jose Chameleone has been summoned by the Anti-Corruption Court over tax evasion. This is according to local media.
According to the summons issued by Chief Magistrate Pamella Ocaya Lumunu, the Leone Island Music Empire boss has been ordered to appear at the Kololo-based court on July 30, 2020.
In the charge sheet, Chameleone is accused of being in possession of undeclared goods and instructed to appear in person to answer to the charges.
"Whereas your attendance is necessary to answer to the charges of being in possession of uncustomed goods, you are hereby commanded by the Uganda government to appear in the Anti-Corruption Court at Kololo on the 30th July 2020 at 9:00am," read the summons in part.
Read Also: Court postpones Chameleone's Sh1.5m performance deal case
While the sheet is not specific as to which goods he is in trouble for, the Valu Valu singer in March 2020 locked horns with Uganda Revenue Authority (URA) over a Toyota Land Cruiser V8 vehicle that he owns.
The high-end car, bearing registration number SSD 499B that the singer claims was a gift from one of his legion of fans, was undeclared during its importation from South Sudan, according to URA.
According to Simon Peter Lwanga, a customs officer at URA, Chameleone has failed to provide compliance certification as to the legal status of the vehicle that the agency says is valued at over Sh4 million.
"Import Duty has not been paid on the said vehicle in Uganda and it is valued at Sh4 million (Ugx 137,350,725. Mr Mayanja Joseph knew or ought reasonably to have known the vehicle was uncustomed," said Lwanga.
Speaking soon after the highly publicized confrontation with URA officials at BS TV where he had gone to perform for the Kabaka of Buganda, Ronald Muwenda Mutebi, the 2021 Kampala mayor-hopeful took URA to task.
"The URA team demanded papers of my car (which were not with me at the time) and I felt it could have waited, the rest is history," said Chameleone. "You cannot come to me on a public holiday and start bringing your nonsense. We are fed up, we are tired! Today is a public holiday, Easter, Jesus rose today. When does URA rest?"
Read Also: Court postpones Chameleone's Sh1.5m performance deal case
He was let go on condition that he avails paperwork the next day proving to URA that he is not owed Sh2.5 million in tax. He reportedly failed to do so.
URA would, however, have the last laugh.
On April 13, URA enforcement officials flanked by police officers stormed Chameleone's Seguku home and drove off with the vehicle. The singer was not at home at the time.