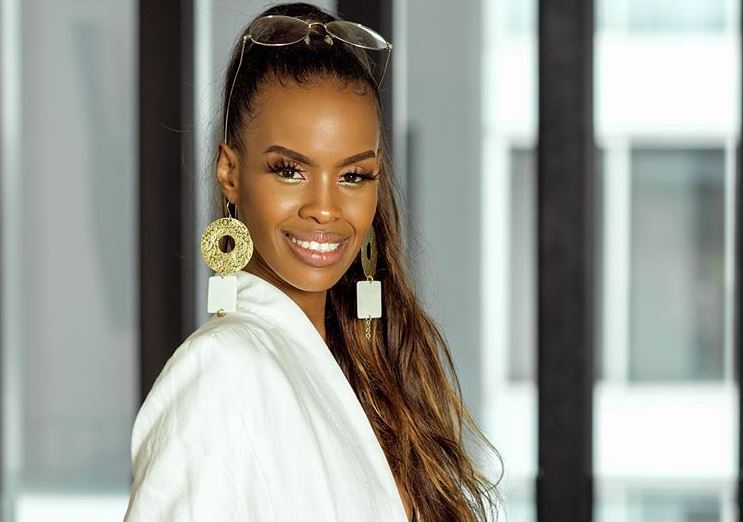 An avid traveler and adventure fanatic, Susan Kaittany, Posh Palace CEO, does not let the Covid-19 pandemic slow down her escapades. She has been to almost all the luxury tour destinations thanks to her past engagements as an air hostess and key player of her family's international tour company. Now she back to Dubai for a little refreshment.
Over the weekend, the former Miss Earth World Kenya crown holder was cruising Dubai's streets in a Rebred Lamborghini, flying over the city on a chopper and toasting Champaign as she cruised pleasurably on a yacht. It's her birthday month, and for those who know her, her anniversaries don't come cheap.
Her weekend's highlight was an activity that is not meant for the faint-hearted, a rare move she describes "insane." She rode the world's longest urban zipline, a wish come true that she says stretched her adrenaline levels to a new height.
ALSO READ: Never get into partnership without an agreement - Susan Kaittany
"I have had many adventure thrills, but nothing really beats this in my recent past. The XDubai zipline is the world's longest urban zipline. It takes daredevil courage to ride from Amwaj towers, 170 metres up, and cruse at 80 km per hour. It's making a superman move," Susan told Standard Entertainment and Lifestyle during an exclusive phone interview on September 14, 2020.
"Crazy! I was so scared. Any Kenyan who fancy zipline venture should have this in their bucket list. This is so insane because the entire skyscrapers scene sit below you, and you can literally see the entire Dubai from the top. Insane!"
Speaking to Standard Entertainment and Lifestyle a month ago, Susan revealed that she had sealed deals with several international fashion and beauty brands to have some high-end cosmetics brands find their market. Even though her Dubai visit is mostly a traveler's outing, Susan is believed to be taking advantage of the opportunities available to make money moves.
ALSO READ: Susan Kaittany opens up on her new cosmetics deal
Among the high-level international brands, her company is dealing with are Dior, Dolce&Garbana, Clinique, and Gucci.
"Since I have been in this beauty industry, I saw it wish to expand the empire and go into cosmetics. In this, I have had to go into business deals with some multinationals who are willing to have a representation here. It is a big investment that takes a lot of trust as you enter the deals," Susan told Standard Entertainment and Lifestyle.