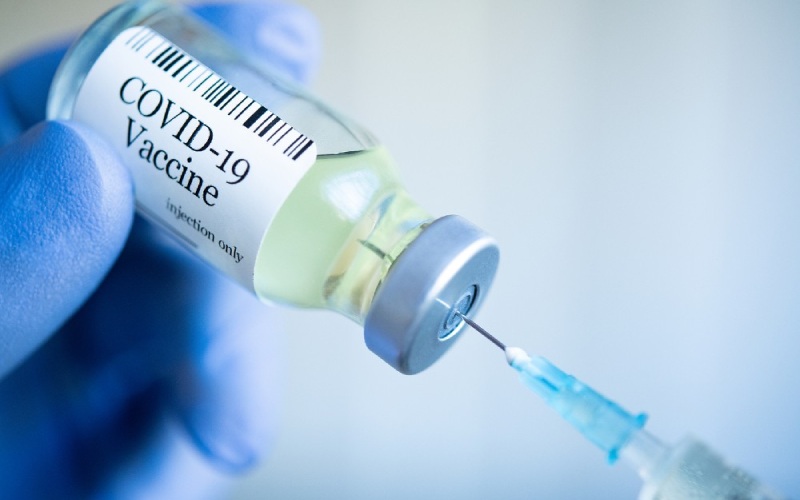 An Italian man turned up at a vaccination centre wearing a fake silicone arm, hoping to fool a nurse into giving him a jab in order to obtain a COVID-19 health certificate, local authorities said on Friday.
The man, who is in his 50s, has been reported to police in the northern city of Biella, regional governor Alberto Cirio said, adding that the silicone on the prosthetic arm looked "very similar" to real skin.
"(However) the colour and touch raised the suspicion of the health worker, who asked him to show the whole arm," Cirio said.
"The incident would border on the ridiculous, were it not for the fact that we are talking about an extremely serious act," Cirio said in a post on Facebook.
Ansa news agency reported that the man, who has not been named, worked in the health sector and had been suspended from his job because he had refused to be vaccinated against COVID-19.
The jab is mandatory for all health workers.
Elsewhere, it has emerged that the Omicron variant of the virus that causes COVID-19 likely acquired at least one of its mutations by picking up a snippet of genetic material from another virus - possibly one that causes the common cold - present in the same infected cells, according to researchers.
This genetic sequence does not appear in any earlier versions of the coronavirus, called SARS-CoV-2, but is ubiquitous in many other viruses including those that cause the common cold, and also in the human genome, researchers said.
By inserting this particular snippet into itself, Omicron might be making itself look "more human," which would help it evade attack by the human immune system, said Venky Soundararajan who led the study posted on Thursday on the website OSF Preprints.
This could mean the virus transmits more easily, while only causing mild or asymptomatic disease. Scientists do not yet know whether Omicron is more infectious than other variants, whether it causes more severe disease or whether it will overtake Delta as the most prevalent variant. It may take several weeks to get answers to these questions.