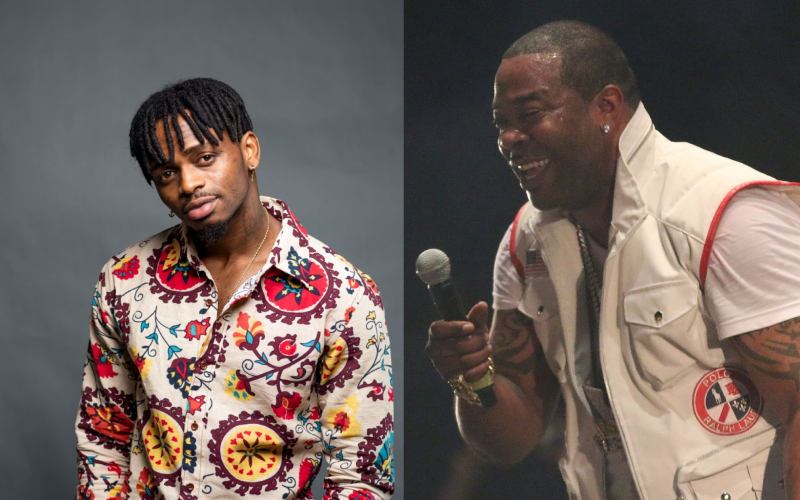 Diamond Platnumz has been on a roll of late. After signing a 360 partnership deal with Warner Music Group a couple of months back, nothing seems to stop him. 
Warner Music Group is one of the biggest recording companies and the third-largest in the global music industry based in U.S.
Early this week, Diamond attended the BET awards where he was nominated for Best international act. Although he didn't clinch the award, which he lost to the African giant, Burna boy, he still showed that more was in the offing.
In a studio session flanked by Buster Rhymes, Swizz Beatz, Babu Tale, Hit Maka, Ot Genasis and others, he was crowned 'Africa's Michael Jackson.
In a video posted online, Busta Rhymes is seen specifically targeting Chibu as he says "Lemmie zoom in on Michael Jackson from Africa, Diamond Platnumz."
WCB head honcho Diamond met the American Stars at the recently concluded BET Award ceremony where Swizz Beatz led Busta Rhymes, Method Man, Griselda and others in paying tribute to DMX.
This is not the first time diamond is working with Swiss Beats though. Earlier in 2020, Beatz shared the 'Gere' song by Diamond and Tanasha Donna expressing interest to do a remix of the song.
Around the same time, Diamond visited the United States where he was pictured with Alicia Keys and Swizz Beatz in the studio.
Fast forward to a few months down the line, he was featured in Alicia Keys' single "Wasted Energy" where he sings in Swahili. However, the singer featured for 26 seconds, an aspect that angered a section of fans.
The new developments show that a lot more is in the offing and we probably should expect to be treated to some great piece of music. ?