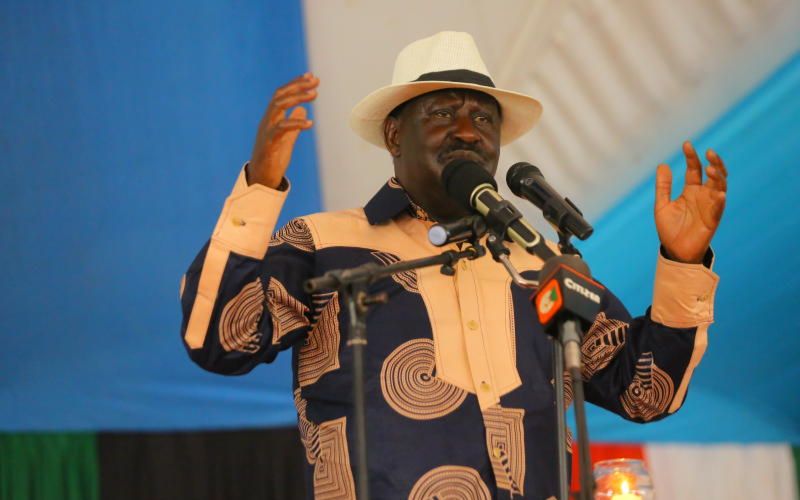 ODM leader Raila Odinga on Tuesday opined on the recent cases of gender-based violence saying something needs to be done urgently. Taking to Twitter, the former Prime Minister noted that too many lives are being lost and it is unfortunate that lovers are now resorting to killing instead of cultivating love.
"It is unfortunate that after winning their partner's heart, instead of going on to cherish and love them, some suddenly turn physical, and at times horrifically end up killing them. Too many lives are being lost on an almost daily basis going by media reports," he tweeted.
He further urged those in relationships to walk out if they cannot reconcile. "This scourge must come to an end. The abnormality of these murders cannot become the normal No! If you cannot reconcile, then, leave and let live. We need an urgent candid discussion on #GenderBasedViolence as a nation."
This comes just days after detectives from the Directorate of Criminal Investigations (DCI) arrested 38-year-old Evans Karani from Githurai Kimbo, over his girlfriend's killing. The suspect is accused of murdering his 25-year-old lover Catherine Nyokabi in Witeithie area of Juja in Kiambu County on Wednesday, April 14.
According to the DCI, while transporting Nyokabi's body in his car, Karani's vehicle got stuck in the mud on Bob Harris road in Juja, forcing him to flee, leaving the body and car behind.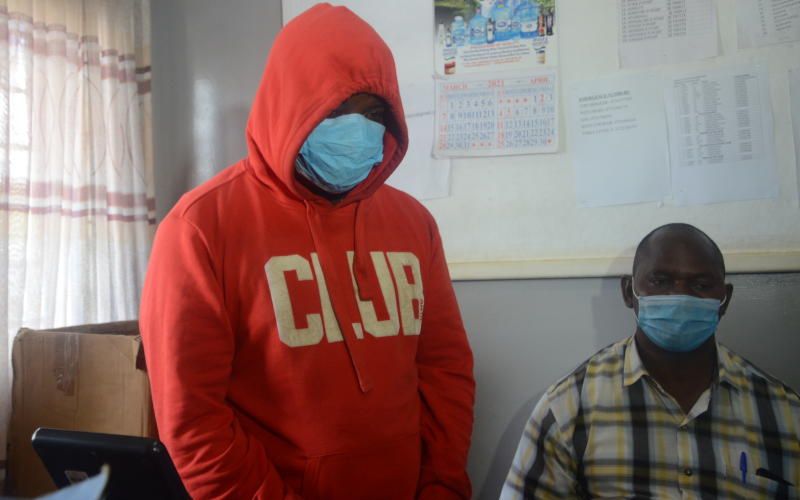 On Friday morning, April 16, detectives, via phone signal, tracked down Karani to his rented house in Githurai Kimbo area, where he was arrested. The authorities said Nyokabi's body had been burnt using a corrosive chemical.
"She was badly disfigured. Besides the burn injuries, she had bruises on the face and head," a sleuth privy to the investigations told The Standard.
Last month, 24-year-old Velvine Nungari was found dead at a city hotel after she was assaulted by her male companion. CCTV footage from the hotel where Nungari spent the night of February 23 helped the DCI to unmask the identity of the man believed to have been behind her attack, one Joseph Murimi.
Nungari succumbed to the injuries on March 9 at a city hospital where she was receiving treatment.