With the country in lockdown, there's so much one can do to pass time and be productive at the same time.  A good number of individuals have enrolled in various professional online courses to help them take elevate their careers to the next level while others have ventured into exploring their hobbies. A section of Kenyans have however taken advantage of the lockdown to change their appearance and lifestyle completely.  We are talking dieting, extreme work out plans, cardio, healthy eating just to get to the desired body weight.  Below comprises a list of a number of Kenyan celebrities that have gone ham on their weight loss journey and are almost at their desired weight.
Celestine 'Wakavinye' Ndinda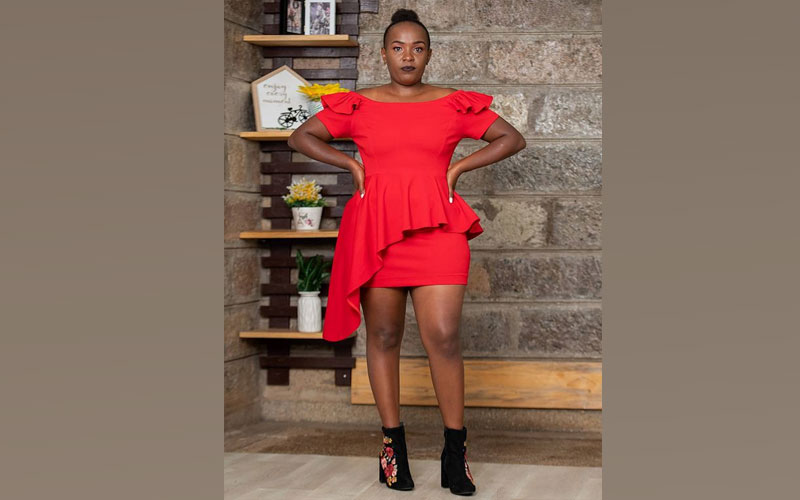 The mother of one began her weight loss journey sometime in January 2020 and has since then lost so much weight you'd mistake her for a different person.  Making a comparison of her previous body weight and her current weight on her social media, Celestine acknowledged that she looked and felt different and was loving the weight loss experience. 
"I feel like I have been given a completely new body already," she wrote.
READ ALSO: Anerlisa Muigai denies claims she underwent artificial weight loss surgery
Her husband, comedian Njugush was equally smitten by Celestine's new look and commended her for the job well done.
"Well done, like you've literally worked on yourself! Well done! I'm so proud of you. We keep moving it surely didn't take a day but finally you are here. Will always love you in both sizes," he wrote.
Joan Obwaka (Yummy Mummy)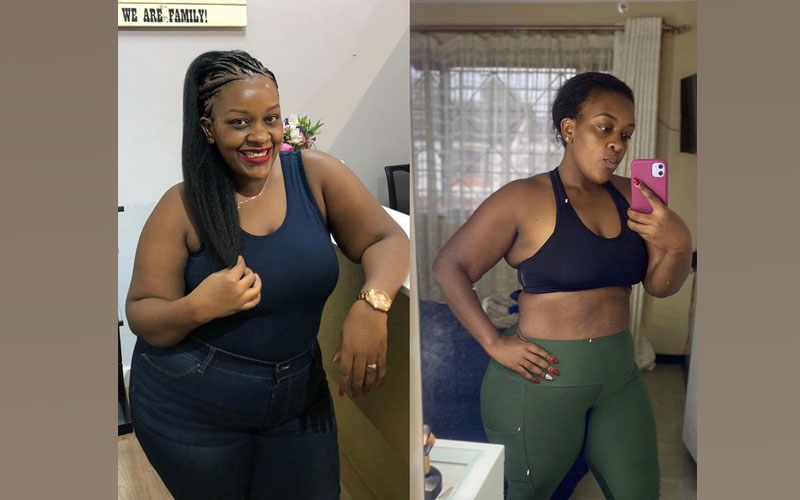 The popular YouTuber cum content media creator revealed that she shed over 30kgs since giving birth to her last born daughter Mutana Njoki in January 2020.  Letting netizens in on what worked for her, Yummy mummy attributed her weight loss to healthy eating and consistent work outs. 
"What a difference a year can make.  Last year February and today. Almost 30kg down and loving it. What has worked for me - Eating mostly low carb, focusing on protein, veggies and fruit in moderation. Drinking loads of water. Working out 3-5 times a week every week (CrossFit for the past 5 months). Getting as much sleep and rest as possible in between and avoiding stress. I'm hitting my one-year fitversary in March and I can't wait to see how much further I'll go. It is Jesus," she wrote.
Tatiana Karanja (Mama Olive)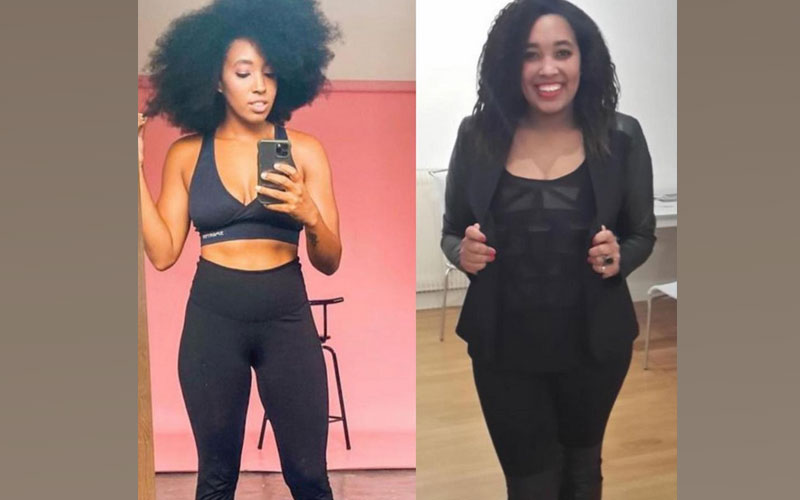 The Karanaja has been tirelessly working on herself to achieve her desired weight.  Responding to questions on how she managed to loose so much weight and maintain her new body, Tatiana explained she was able to loss fat through the help of a fitness coach.
 "My coach helped me physically- I was able to lose fat and have a great relationship with my food as well as mentally as she helped me get better with organization and managing stress and develop a healthy and strong relationship with my food. She's played a pivotal role in my life over the past 2 years and I want to share what my experience has been like during this journey!" she said.
READ ALSO: 11 effortless ways to lose weight that do not involve going to the gym
Corazon Kwamboka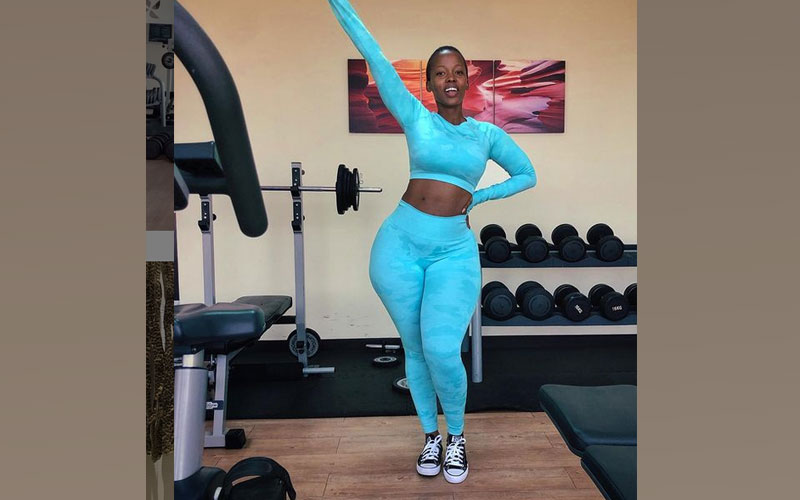 The Genio Sportswear CEO has had her share of trolling after delivering her son a few months ago. Unfazed by critics' opinion, Corazon has slowly gotten back into fitness and has shed over 5kgs and is already looking amazing. Pleased with the results, the entrepreneur set a target of 8 more kgs and is working round the clock with the help of her boyfriend Frankie JustGymIt to ensure she reaches her goal.  
"5kgs down! 8kgs to go....." wrote Corazon.