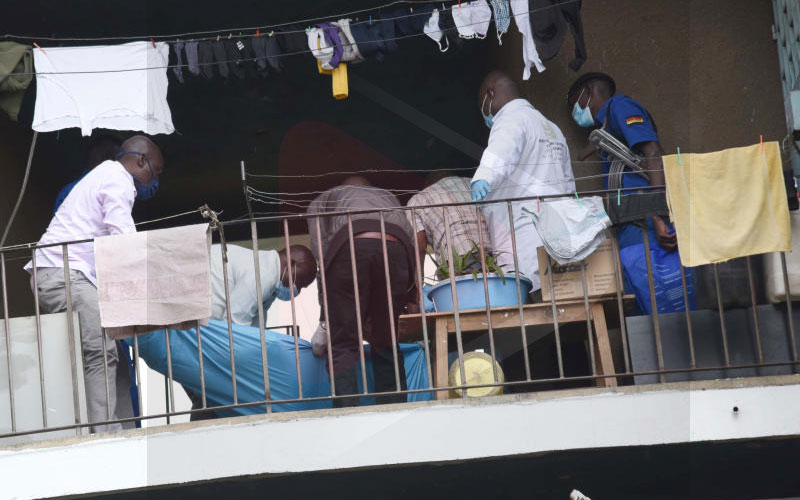 The bodies of a couple and an eight-year-old boy were yesterday found in their rented flat at Jogoo Road's Government Quarters. The woman, identified as Charity Cheboi, and her son were last seen on Sunday, while the male victim was seen alive on Monday. The male victim, whose identity was not revealed by the police, was reported to have been in a relationship with Cheboi. His hands and legs were bound with a piece of wire. The child's biological father chanced upon the bodies when he went to check on his son after he was informed by the boy's school that he had not reported.
READ ALSO: Shock as man kills son after quarrel with wife
The father had called the child's mother and on getting no response, decided to find out what the problem was. According to his statement to the police, he had been called by his son's school over the child's absence. When he arrived at their residence, he could not access the house and had to use a ladder to reach the window of the house on the third floor.
His concerns grew when he noticed that the sitting room had been ransacked. The table was upside down and there were items strewn on the floor.  Neighbours said they were hit with a foul smell after they forced their way into the house. The police said the woman was employed by the government and was stationed at the Registrar of Persons' office in Mathare.
READ ALSO: Billionaire's son killed in police operation gone bad
Witnesses say the bodies of the woman and the child were found in their bedroom while the man's body was in the bathroom. The sitting room was in disarray, indicating that there might have been a struggle. However, the cause of death was not apparent as none of the bodies bore any marks.