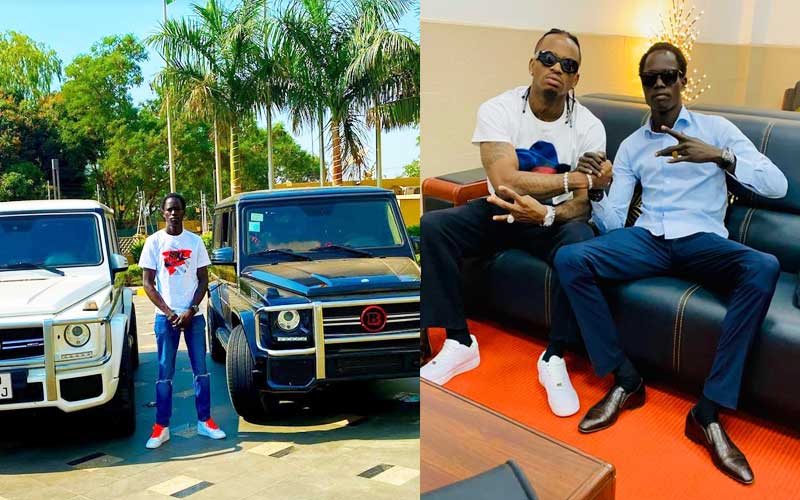 Q: Tell us about the Together for Peace Concert held in Juba, South Sudan recently that everyone is talking about.
BB: We organised it to assemble our country together. We are past war; guns and bombs that we are associated with. We can congregate in huge numbers and have fun now.
Q: The attendance was huge. What did this mean to the entertainment industry in South Sudan?
BB: It meant that South Sudan is peaceful and we as young people can meet and mingle peacefully. South Sudanesse youth can now believe that talent pays. A lot of them here are gifted but have been locked down from utilising their talent, which is inborn.
READ ALSO: How Nairobi ballers burn Sh1 million in 60 minutes
Q: Looks like your event excited the president, who happened to attend it…
BB: The president was amazed that we pulled such a crowd for a worthy cause. He had to be part of it because his call had been rallying everyone towards a peaceful nation. That was the highlight of our concert.
Q: How was the reaction after the president's participation?
BB: I cannot disclose a lot about how he reacted but he made it clear that he was ready for peace and we had achieved it by displaying it.
Q: After the big Diamond gig, have you thought of working with Kenyan artistes?
BB: Oh, definitely. Kenya is in the plan. Despite Diamond really inspiring East African youth, Kenya has some of the best artistes in the region. We are bringing Redsan in February. Juba is not about to sleep.
Q: You hosted a VIP only Bellaire after party night. What was all that about?
BB: The brand was launching for the big boys in South Sudan for the first time. Diamond is the brand ambassador so it only made sense to host him…after all, he was in the city. South Sudanese ballers were loaded and the VIP party, despite some seeing it off as a show off, went down well. We are in a world where you are at free will to spend your money as you wish as long as it makes you happy. We put in a lot of money for that after party, which was organised by my fiancée Regina Lual.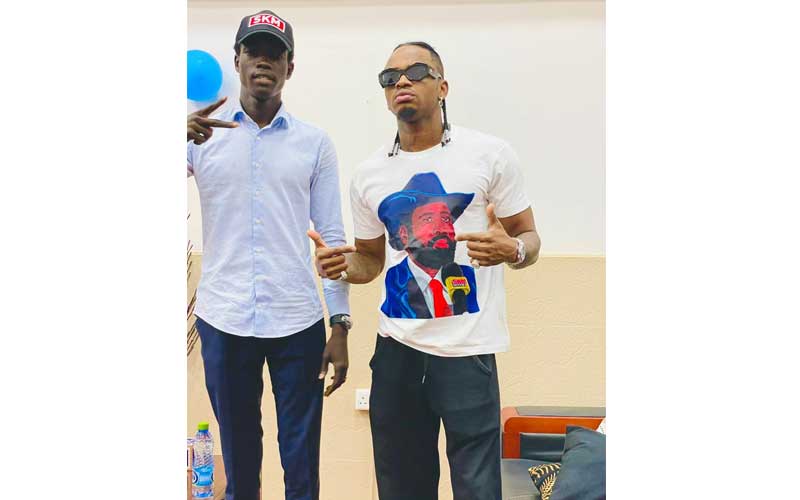 Q: Do you think this was South Sudan's biggest concert?
BB: We had over a hundred thousand in attendance. Of course, it has to have been the biggest concerts to have happened in this region. Expect many more…Bol Abuk bringing out South Sudan's big ballers.
Q: You've been spotted, or do we say said to have met Kenya's former Prime Minister Raila Odinga. What is the story?
BB: I'm from a renowned political family. It is very huge and Raila is part of my mentors and father figures.
Q: You flew Uganda's Spice Diana to your birthday party. What is the story?
B: Away from what people might insinuate about me and Spice Diana, we are just friends. She happened to be in the country so I invited her over as my sister in Juba. My fiancée and I took care of her stay.
READ ALSO: How young Kenyan millionaires are moving into the political square
Q: You also hang around Kenyan celebrities. How is that?
BB: Kenya is the region's entertainment hub. I regard my Kenyan friends as family. It feels good to be around good people.
Q: How did Diamond, one of East Africa's biggest pop stars, react after you hosted him to such a big show?
B: He was elated to say the least. Managing to bring such a crowd together for peace was really touching. That is why he gave it his all.
Q: What is the future of entertainment in South Sudan?
BB: It is going to be as great as the rest of the region. We just need time since we also have very talented artistes but we lack resources. We still haven't invested in entertainment but as soon as that is sorted, we shall rise.
Related Topics