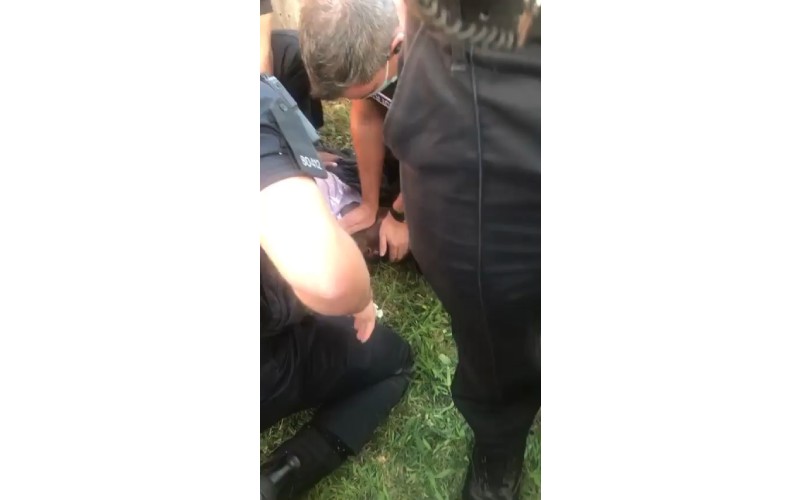 A disturbing video of police officers in Colchester, UK, assaulting a Kenyan man has drawn the attention of the Kenya High Commission in the UK. In the video, the man identified as Wycliff Cox is pinned to the ground by a number of officers who at some point attempt to cover his head with a bag to avoid coming into contact with body fluids.
During the incident, Cox's mother pleaded with officers not to harm but she was instructed to move away. With his face bleeding, hands and legs tied, Wycliff, who is reported to be mentally ill, is carried away by the officers and hounded into a waiting vehicle.
Through a statement seen by The Standard Entertainment and Lifestyle, the Kenya High Commission stated that it had communicated with UK government regarding the use of excessive force on Cox.
Also read: Nameless offers help to victims of sexual abuse
"The High Commission has been in constant communication with the family and assured them of the Government's support as they seek justice. The Government of Kenya is keen that the case that was reported to the UK authorities in late September 2020 be thoroughly investigated so that justice is seen to be done, and also that all involved be held to account for their actions according to UK police conduct and regulations.
"The health, welfare and safety of Kenyans living in the United Kingdom remain a priority for the Mission and the Government of the Republic of Kenya," read the statement in part.
Also read: Mulamwah comes clean on relationship with Shakila