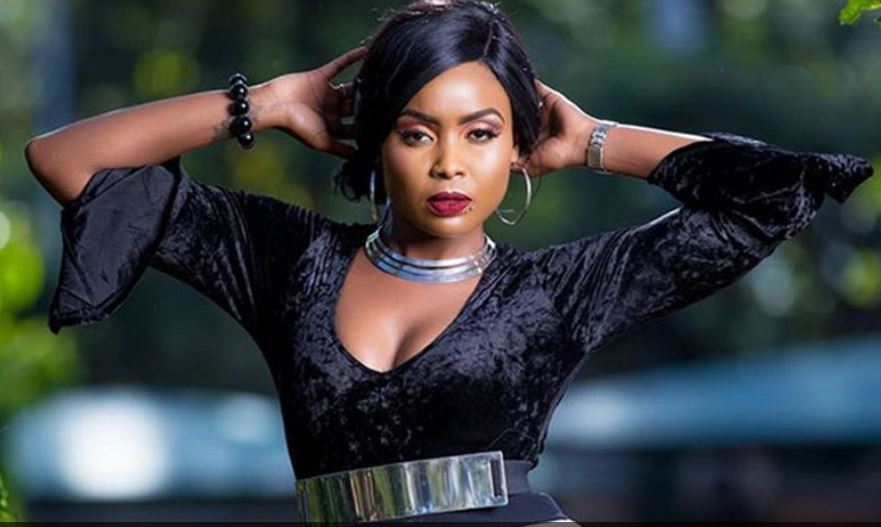 After weeks of being in self-quarantine having tested positive for coronavirus twice, Kush Tracey has now recovered and has bounced back twice as strong. Tracey took to her Instagram and shared her recovery news and informed her fans of the next plans, ones that she couldn't have fulfilled over self-quarantine.
"Got tested again for the third time, and I AM NEGATIVE. Guess I just conquered this COVID-19, AMEN," said Kush Tracey. The rapper went on to add, "Don't stigmatize those who got infected it ain't a death sentence, just follow the rules given by the government, relax and you'll get well. #day30 since I had my first test so I'mma do the video you've been waiting for and upload it on my YouTube channel. I'm so happy right now, well, GOD IS IN CONTROL."
ALSO READ: Kush Tracey reveals her new perspective on Covid-19 since testing positive
The first time Tracey tested positive, she announced that she would be taking a few weeks off-air and any other engagement as she self-isolates despite not exhibiting any symptoms. "Fam, I have tested positive for Covid-19. We are all susceptible to this virus because it is here with us, and it is so real for those who think it's a joke. But so far so good; I feel fine at the moment, and I thank God and am trusting Him to get me through this(sic)," read part of her post. She added: "Regards to work, I'll be off air and work for the next few weeks as I isolate and take care of me, but I will be updating my progress and this experience on my YouTube channel."
Kush added that contact tracing was ongoing and encouraged people to stay safe by heeding to the government's set health guidelines. "Please, if your body is feeling funny, just go for testing. If I handled it, you sure will as well. Don't be afraid; you might be asymptomatic like me at first, yet you have already contracted the Covid-19… But the good thing is that we can overcome it; we can recover, and we can get better," she wrote.
ALSO READ: Kush Tracey regrets ditching secular music for gospel
The rapper also urged people to stop the stigmatization of the deadly disease by saying: "Covid-19 is not a death sentence." The second time she got tested positive, Tracey shared via Twitter on 25th August, saying, "Got tested again for #COVID19, and the results have come back still positive. That means another few days in isolation again."