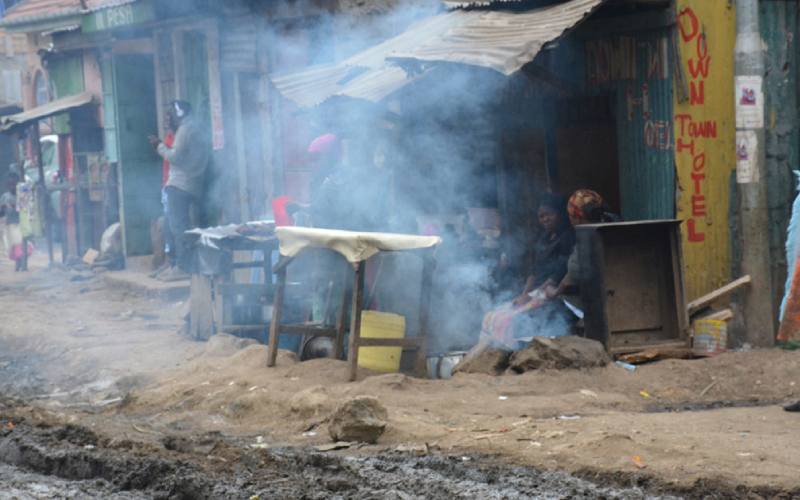 The global coronavirus pandemic is having a devastating effect on economies worldwide. However, one of the few positive consequences of the stay-at-home directive, travel restrictions and industrial downturn has seen a temporary reduction in air pollution, making skies cleaner and clearer. 
Speaking in Eritrea during the first international day of clean air for blue skies on September 4, WHO Director-General Tedros Anhanom said there has been an unexpected benefit of less air pollution in the world, thanks to the pandemic. 
"Now is the time to rethink how we organise our societies, our cities, our transportation and how we cook and heat our homes. As we stand at this pivotal crossroads, let's make the choice for clean air and blue skies," he said.
Also read: What you need to know about Coronavirus at the moment
In 2015, Nairobi's Kariokor Market, Baba Dogo, Donholm, Hazina Estate and parts of Gachie were identified as among areas with the most polluted air in Nairobi. This was according to a five-day study by the United Nations Environmental Programme (Unep) of the air quality of major roads.
"The pollution in Nairobi is caused by toxins from vehicles and industries," says Justus Otieno, a Nairobi resident, yesterday.
Air pollution is associated with a number of medical conditions, including heart disease, stroke, lung cancer, miscarriage and even mental illness.  According to various air quality reports, 97 per cent of cities in low and middle income countries with more than 100,000 inhabitants do not meet WHO air quality guidelines.
Also read: Why some people are not adhering to set guidelines