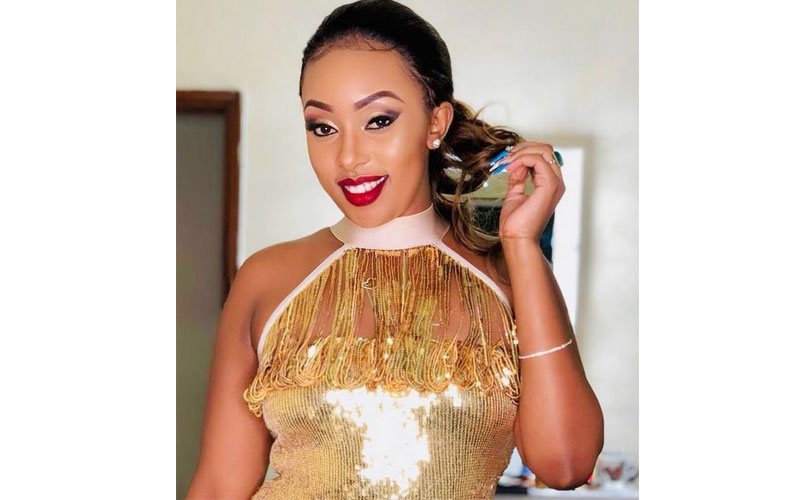 Kenyan socialite Faith Makau better known as Amber Ray has opened up on the reason why she has continually given men on social media a cold shoulder. Speaking on her Instagram page, the Zumaridiuzuri CEO revealed that she avoids being too nice to men for fear of giving them the impression that she wants to be intimate with them.
"I'm always a little mean to men because if you treat them like humans they think you want to sleep with them," she wrote.
Not too long ago the Kenyan beauty broke several hearts after it was discovered that she was in a relationship with singer Fredrick Mtinda aka Brown Mauzo. Speaking during an interview with SDE, Brown Mauzo confirmed that they were indeed an item and had even composed a love song for Amber to profess his love.
Also read: Kenyan celebrities who do not take alcohol
"It is true, it is not rumors. People can clearly see from our social media that we are together," he said. "Would You Love Me is a love song ambayo nime create kupitia mahusiano ya mtu ambaye uko naye, na unampenda sana. Nimejaribu ku express feelings zangu kupitia nyimbo hiyo. Mahusiano ya kawaida, sio mtu ambaye mnagombana," added the singer, explaining the concept behind his new song.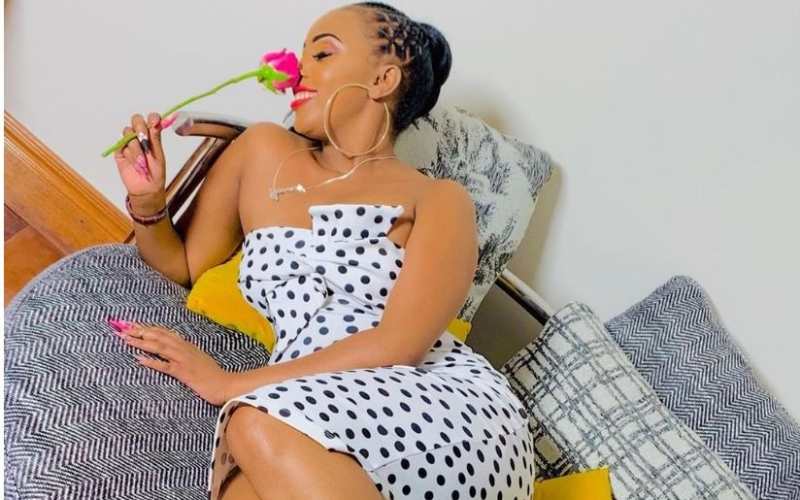 Divorce
A few years before getting into a new relationship, Amber Ray revealed that she had finalized her divorce from the father of her child, Zaheer Jhanda after three years of marriage.
"I would like to inform you that I am no longer married to Zaheer Merlahi Jhanda and no one should link me to him or his family in whatever way," she said. "It's about time I share with you this very important move in my life , which will also set some of you free because you have been waiting for this day for way too long and I do not want to continue holding you hostage. Feel free to keep the screenshots, keep em' receipts for future use."
Amber Ray who had made the decision to convert to Islam after marriage announced that she was no longer living as a Muslim woman. "I apologize to my son and my family for all the insults they have had to bear in the past because of my decisions. Let there be peace because I have my own life to live, dreams to chase and goals to fulfill. This also goes to say that I am no longer a Muslim. #theend #amberthebrand," she said.
Also read: Akothee warns fans against depending on sponsors
Zaheer's first wife, Aaliyah Zaheer, accused Amber Ray of using black magic to get her husband, allegations the socialite strongly denied.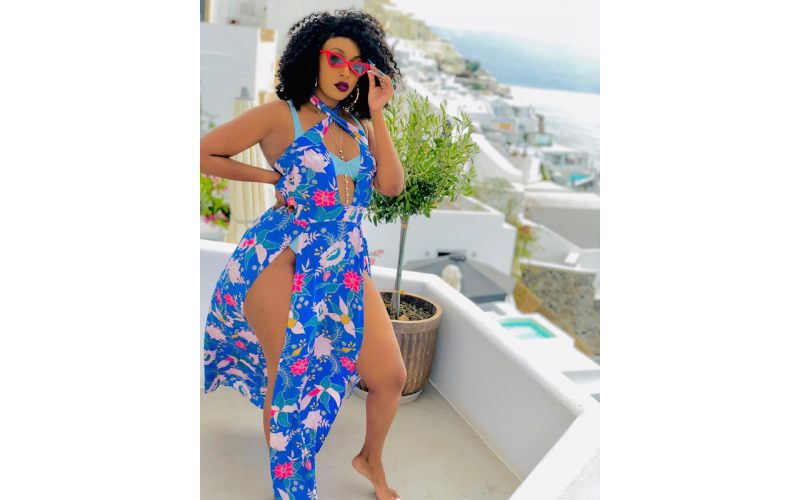 "..to me and my family you are a non-issue apart from this time you have done the unbelievable at your age you can resort to witchcraft. Ladies beware..." read part of her post. In her defense, Amber Ray explained that the picture being referred to was taken from a movie scene she was acting in.
"I don't use juju, that picture was taken in a movie set that I was acting in."