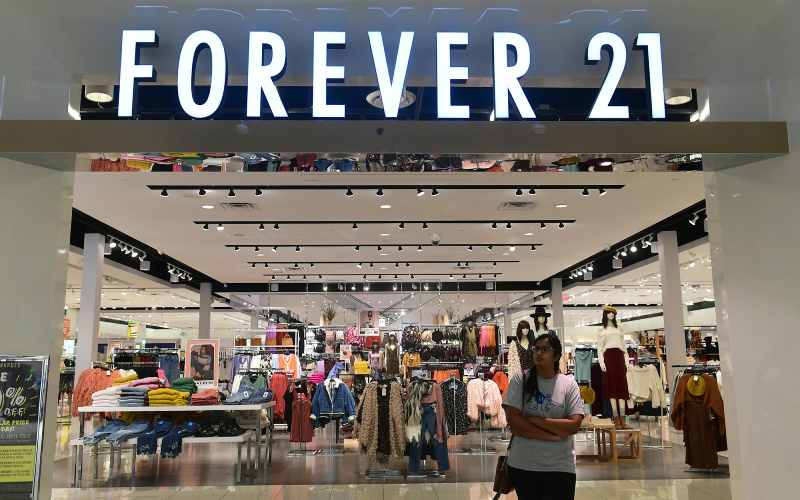 It came as an utter shock to many when renowned global fashion company Forever 21 filed for bankruptcy late last year. As a result, they announced the closure of 200 of its stores including those based in Canada, Europe and Asia. "The decisions as to which domestic stores will be closing are ongoing, pending the outcome of a continued conversation with landlords", said one of the stores bosses, as he further sighted the reasons for the closure.
Forever 21 is the go-to retailer for the latest trends and styles with its headquarters based in Los Angeles, California. With the onset of the ongoing pandemic, however, many global fashion giant outlets have unfortunately been forced to go the Forever 21 way. Outlets that are considered to be impactful and trendsetters in the fashion industry have either shut their doors, declared numerous positions redundant, experienced massive pay cuts, or stopped production.
While some strive to stay in the game by holding virtual 3D fashion shows, with the example of Hanifa and annual global Fashion weeks, most of them have had it rough forcing them to see their long life dreams come crumbling down even as the easing of restrictions continues taking place globally.
The big question however remains to be whether or not these brands were experiencing problems long before the virus disrupted our livelihood. French fashion houses Chanel and Hermes are among the high fashion companies that have stopped their production while Nike prepares itself for its second phase of redundancies.
Also read: Habits birthed by Covid-19
For Victoria secret, the case is a bit different considering that they have not only declared bankruptcy and closed 250 of its stores but have also cancelled the annual Victoria Secret Fashion Show. This comes even after it relaunched its swimwear line, eyewear and footwear last year in a bid to boost up its sales. The Victoria Fashion show management was bluntly honest when they admitted that there was no material impact on short term sales even after airing the show.
"We did not see a specific material impact on short term sales in response to the airing of the long hour show", said Stuart, L Brands CFO in response to the matter. For the lingerie and beauty retailer company, it does not end here as closure of more stalls is to be expected soon.
"The pressure of the impact of COVID 19 on the business and cash flow is one of the major reasons why Canadian footwear brand Aldo closed down", said the CEO. H&M, Guess, Espirit, Gap among many others are also brands that have suffered in the hands of the pandemic forcing them to take drastic recovery measures.
Also read: Five prominent Kenyans who have tested positive for Covid-19
So what is the way forward? Will we see more brands close down or will the affected strive to regain themselves when all this is over? Only time will tell. While all this is happening, we cannot forget that back home, fashion designers, as well as local brands, have been adversely affected in one way or the other. Some have resulted to make masks as a way to keep them going in the phase of the pandemic. After all, no events including fashion shows or other red carpet events have been taking place, which leaves the question, is it time for them to get back to the drawing board and restrategize? Is online marketing the way forward even for those in the fashion industry? Will we see a change in the Kenyan fashion market once all this is over?