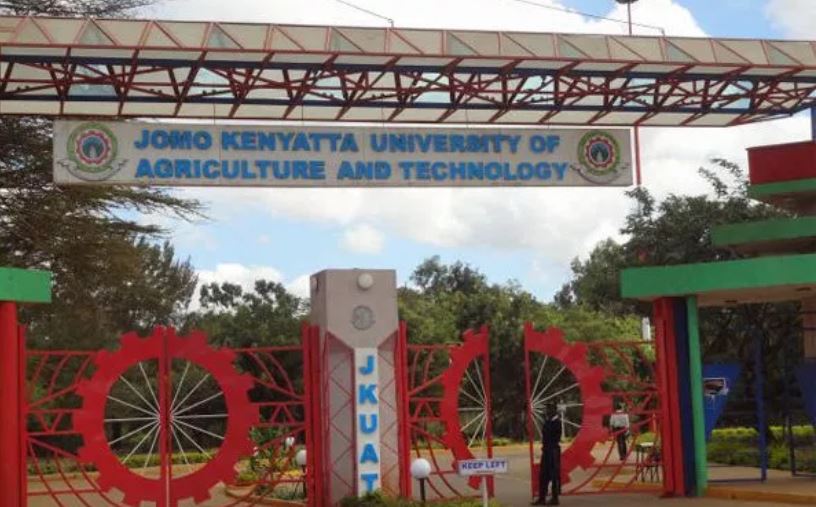 Jomo Kenyatta University of Agriculture and Technology is on the spot following its recent move to close the Kakamega-based campus. The move has attracted a stinging criticism from students and parents terming it ill-advised, done without proper consultations. In a memo by the university council dated July 30 and August 3 continuing students were advised to shift to nearby campus in Kitale or alternatively complete their studies from the Kisii campus.
The more than 800 affected students expressed their dissatisfaction with the decision terming it a knee-jerk reaction to addressing the effects of coronavirus in institutions of higher learning. Led by the campus' student's association chairperson Lavasa Brian, the students want Education Cabinet Secretary George Magoha to intervene and have the university recede its decision till such a time the on-board students clear their years of study. 
"We condemn the move as we never deliberated on the issue, most students have a reason why they settled to this Kakamega campus, we shall not allow this injustice," said Mr Lavasa.
ALSO READ: IPOA to investigate police brutality on JKUAT students
The students are also faulting the university administration for failing to consider the cost the learners will incur during the shift. Most of the students are 'working-students' and attend evening classes. Consequently, the students claim that shifting of learning will act as a disadvantage to most of them especially those who have established their businesses in Kakamega town.
"Since most of us have evening classes, we have various hustles in the morning hours that enable us fund our studies, the shifting process will disrupt the hustle," he added. Final year student Mercy Alfayo said the campus closure was ill-timed and that shifting to Kitale campus has no basis since the Kakamega campus has more student enrollment.
"We have more than 800 students here with Kitale campus having only 400, what factors did they consider in making that decision, we are asking CS Magoha to intervene," 'said Ms Alfayo. Lurambi MP Titus Khamala said the institution should prepare for a legal battle, as he will oppose the move in court.
ALSO READ: Shock grips JKUAT over WhatsApp post
Bishop Khamala added that JKUAT has no reason for closing the Kakamega branch campus when the county government had given the institution large parcels of land in Likuyani and Rosterman for expansion of the campus.
"They have no excuse for their ill informed decision. Coronavirus has hit all sectors, if they had money challenges they should have called for help instead of trampling on the right of the vulnerable learner," he said. He added: "There will never be a justification for such acts and on Wednesday, I will launch a petition to challenge this exercise of prejudice against vulnerable students."