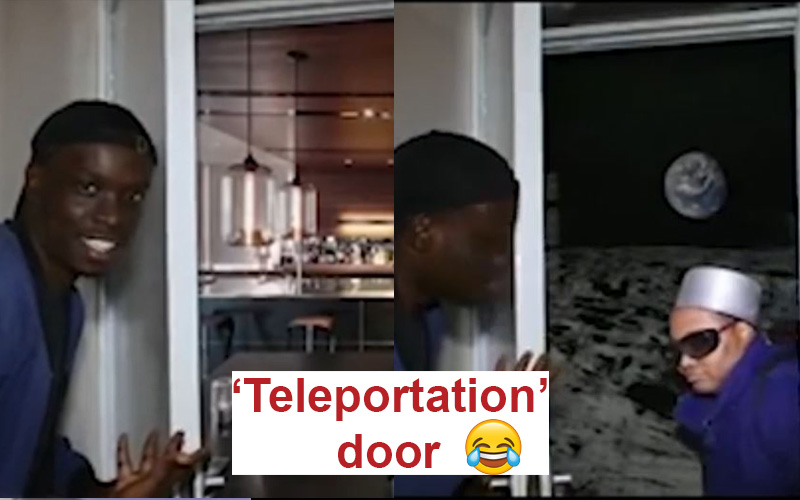 For the past couple of days, one Joan Kubai has been trending across social media platforms after sharing a video of her parents' luxurious house. In the widely circulated house tour, Joan gives netizens a look at the mansion boasting several living rooms, bedrooms with walk-in closets and a library. In the backyard, the house has a swimming pool and gazebo.
Speaking after the video went viral, Joan accused netizens of invasion of privacy for sharing the clip.
"Help me take down all the videos, coz I posted it out of a mere house tour not for people to take the videos and start posting them on their own. That's not right and that's invasion of privacy and me posting didn't mean people should screen record," she said.
READ ALSO: Rick Ross' 109-roomed mansion on 250 acres of land
In response, Kenyans opted to have a laugh about it by sharing videos of their house tours.
In one video, a netizen is seen sitting with his feet in a basin which the narrator refers to as a jacuzzi. During the viral house tour, Joan showed a lion statue she said her father likes and many netizens aped her by filming their furry toys.
Here are some of the hilarious videos:
????????????

A little house tour in our Gazibo????????????????????#joan @Joankubai2 pic.twitter.com/zZdyQMMBxf

— THURÄ???????? (@__thura__) July 6, 2020
Me entering my mansion suite....after kuona single bedroom ya Joan ?????????????????????????????
. #joankubai #joan #joanshouse pic.twitter.com/ORcGsni0h2 — donwrld999 (@Cactusjack4don) July 6, 2020
A tour of my house??????#joan @Joankubai2 #joankubai pic.twitter.com/xUxCdJJniB — The Queen Herselfu???????? (@Anitanyakeo) July 6, 2020
After watching #joankubai house tour???? pic.twitter.com/4wBeK5eBWi — Clarice (@Clarice35805551) July 6, 2020
Am motivated by Joan????Joan we should hang out sometimes #Gazebo #JoanChallenge #joankubai2#joankubai pic.twitter.com/Hs20qtT7vR — Ayub Simbaa (@Ayubsimbaa) July 7, 2020