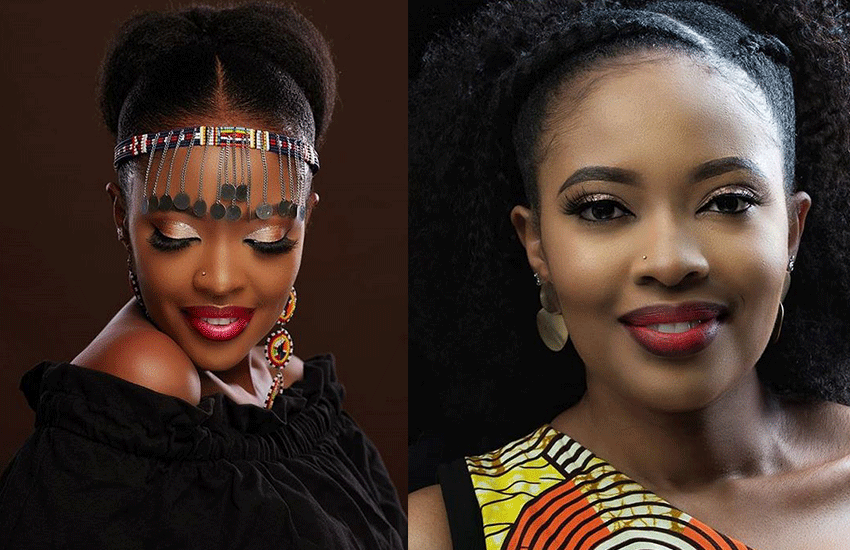 After struggling to have a child for seven years, Kenyan gospel singer Kambua is back on TV after completing her maternity leave four months after giving birth.
"So happy to be back on Rauka! TBH I wish I could just stay home a little longer with my toto, but I gotta do what I gotta do, right? Thank you for all who tuned in, and thank you to the Gospel Sunday fam for the birthday love!'
The Rauka TV host and husband Pastor Jackson Mathu welcomed their first child, a bouncing baby boy- Nathaniel Muhoro Mathu- on 10 August 2019 to a great celebration from her peers. 
Having wedded Mathu in 2012 at the grand Windsor Golf hotel, her quest to have a baby was wrought with many challenges including bullying.
"I remember thinking, the reason why it angers me is because people don't even know what your journey is like. They don't know what you're struggling with. They don't know if you even what to have children. They don't know if you can have children and there are so many people especially today who are struggling with infertility.
"It so unfortunate that we become such a culture of being so intrusive and putting people down. Shamming each other on things like that. I would wish that people would be sensitized. I have people who are close to me who might not be at the fore front like I am but who go through that every day," the 'Nasimama' singer narrated to the Trend host Amina Abdi in 2018.
 When she finally conceived, Kambua described her pregnancy as a miracle.
"My years of waiting allowed God to deal with my heart. He taught me that He was enough for me and that I was complete in Him. I didn't know how or when God would turn the tide for me, I did, however, know, that even when it hurt beyond words, my trust would always be in Him," wrote Kambua.
According to Mathu, in a touching post at the time, Nathaniel Muhoro's birth was the fulfillment of a promise.
"The smallest family shall multiply into a clan; the tiny group shall be a mighty nation. I, the Lord will bring it all to pass when it's time. #AnatimizaAhadi," wrote Mathu, quoting Isaiah 60:22.