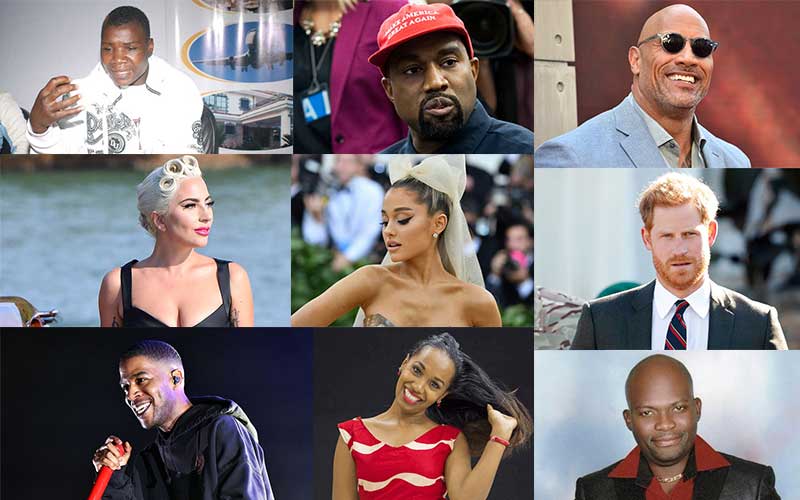 Celebrities lives worldwide are usually thought to be perfect in the eyes of many, but the sad reality is that some have had a bruising battle with mental issues.
While some of them were treated and fully recovered, there are still reports of those struggling with the condition.
Their public lives have helped shed light on the struggles they went through as they walk through the recovery period.
Here are some celebrities who have struggled with mental issues.
Conjestina Achieng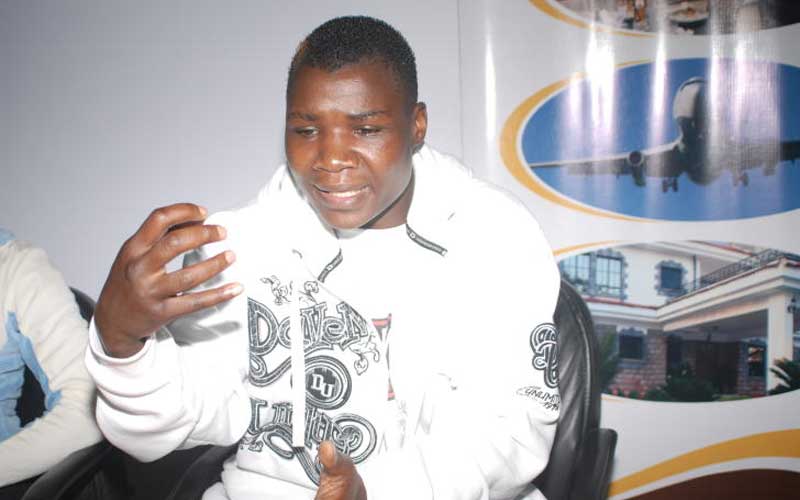 Former boxing queen Conjestina Achieng once the pride of Kenya was diagnosed with schizoaffective.
It is a mental disorder in which a person experiences a combination of schizophrenia symptoms, such as hallucinations or delusions and mood disorder symptoms such as depression and was admitted at Mathari Hospital in 2012.
But years later a viral video of her wasted self in the streets of Siaya broke many people's hearts and prompted calls for help.
Nairobi Governor Mike Sonko ordered her immediate evacuation to Nairobi for treatment and rehabilitation.
"I was touched by Congestina's plight after a video of her current state went viral on the social media.
"I'll personally ensure Congestina is fully treated and rehabilitated before she's assisted to get a stable job to enable her to become financially independent," wrote Sonko.
Sonko later revealed that the ailing boxing legend had been transferred from Nairobi Hospital where she was initially admitted to Eden House Rehabilitation Center in Kabete and said she had greatly improved.
Quincy Timberlake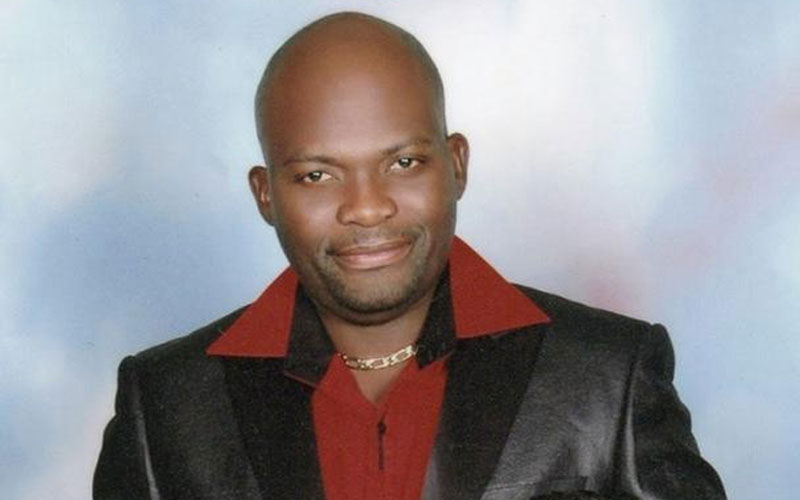 Former TV anchor Esther Arunga's husband was admitted at Brisbane Prince Charles Mental Health Hospital in Australia in 2016.
Even after spending a couple of months in the hospital, reports indicated that the former Kenya presidential candidate had to be forced back to the hospital admitted after he started becoming violent to his wife and neighbors.
The two are facing charges of allegedly killing their son in 2014 and if found guilty Quincy and Esther Arunga risk life imprisonment.
Grace Ekirapa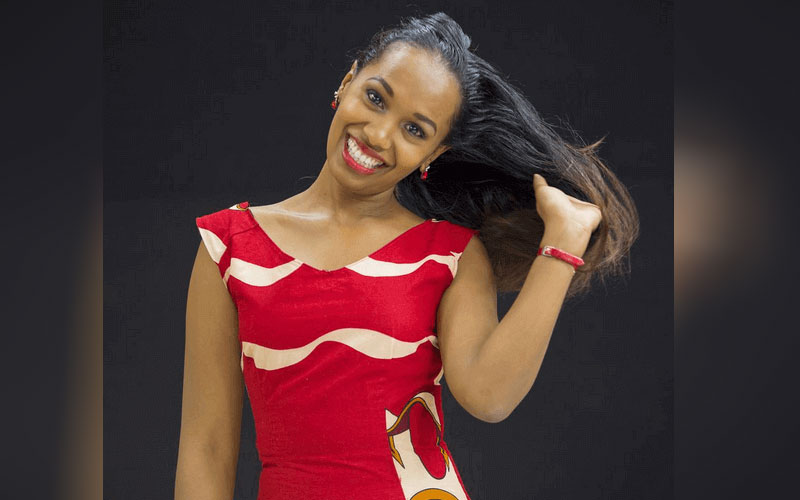 The sassy NTV's Crossover 101 host revealed on social media that at one point she was depressed and attempted suicide twice by taking pills.
As an 18-year-old, the beauty shocked her fans after revealing that she took as much as 35 pills at once while in Form Three because the 18 pills he had taken while in primary school did not work.
"I believe that depression has a cure. It's nothing that cannot be dealt with but suicide is also tied to depression so for us to stop suicide we have to deal with depression," she posted.
She revealed that the reason for her action was because she was surrounded by negativity in her life thanks to growing up sickly.
"It was because of the continuous negativity that was around me. I grew up as a sickly and people around me thought I was always faking sickness to get out of school, my own parent didn't believe me so I thought you know what, I'm a burden so how about I just take my own life," she disclosed.
Lady Jaydee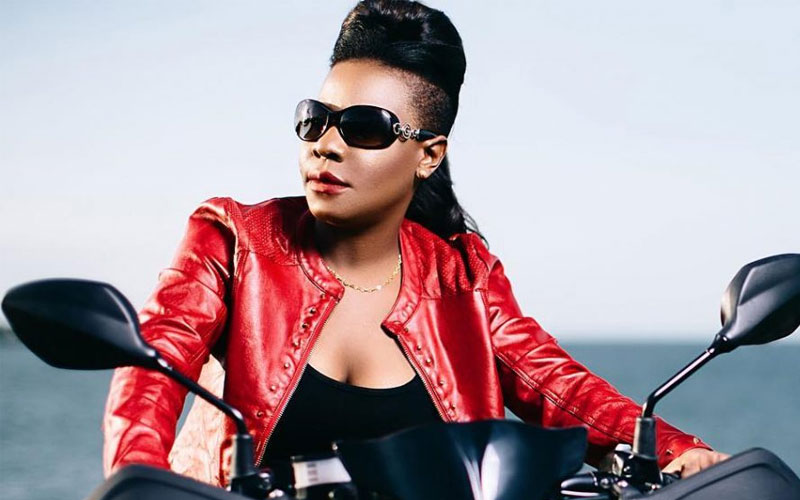 The Joto Hasira hitmaker shocked the world after revealing on social media that she had contemplated suicide seemingly from depression.
"I thought about taking poison yesterday but then stopped myself and reminded myself where I have come from," she tweeted.
Her long-time friend and fellow artist, Ray C, has asked her to refrain from entertaining suicidal ideation, saying she has an undoubted potential of overcoming issues that are troubling her.
The singer'a mental issue is suspected to come from the death of her mother, Martha Mbibo, who succumbed to bladder cancer on April 26 this year and a turbulent marriage to Gardner G. Habash, which ended in divorce in February 2016. The two were married in 2005 and split in 2014.
Prince Harry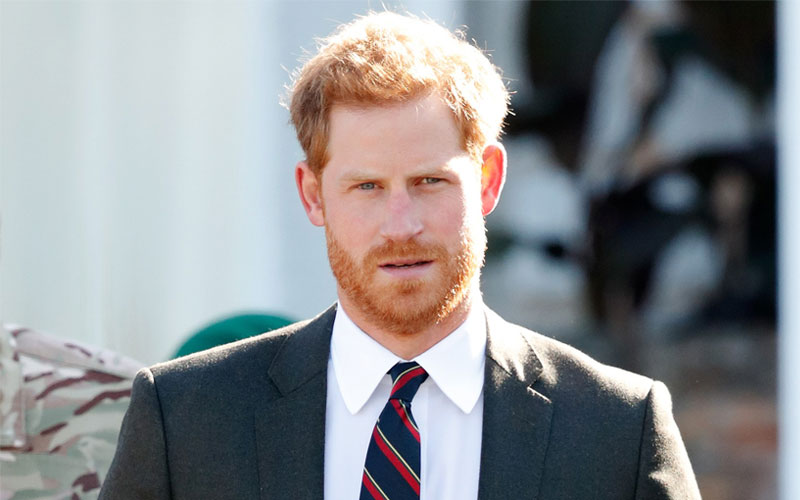 The royal opened up to The Telegraph about how he struggled with mental health for long after losing his mother, Diana, Princess of Wales.
Despite his brother, Prince William, persistently trying to persuade him to seek help, he only began to address his grief when he was 28 after feeling "on the verge of punching someone" and facing anxiety during royal engagements.
"My way of dealing with it was sticking my head in the sand, refusing to ever think about my mum because why would that help?"
"Losing my mom at the age of 12 and therefore shutting down all of my emotions for the last 20 years has had quite a serious effect on not only my personal life but also my work as well, "he said.
Mariah Carey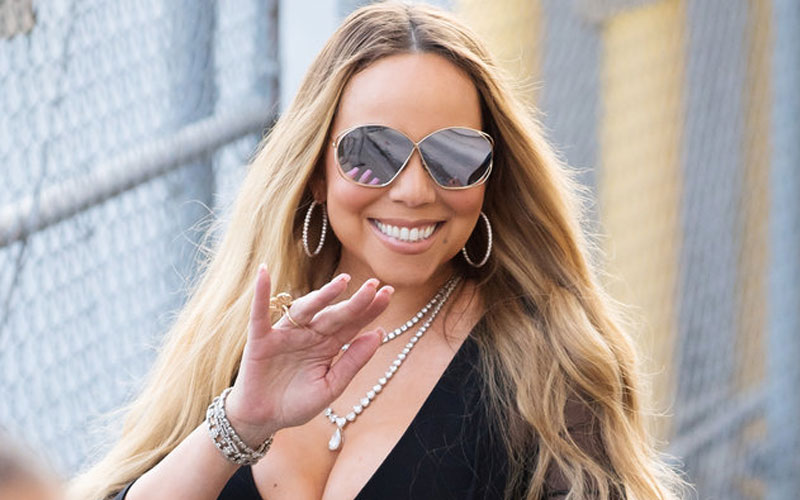 In an interview with People Magazine early last year, pop icon Mariah Carey narrated her lifelong struggle with bipolar disorder. She was diagnosed in 2001 and was hospitalized.
She, however, did not disclose the condition that has dogged her for years for fear of carrying the stigma of the lifelong disease.
"Until recently I have lived in denial and isolation and in constant fear that someone would expose me.
"I didn't want to carry around the stigma of a lifelong disease that would define me and potentially end my career," the singer said.
Bipolar disorder is a mental health condition that triggers extreme mood swings. Those who have it experience emotional highs and depressive episodes. The disorder impacts sleep patterns and cognitive thoughts.
Bipolar disorder cannot be cured but symptoms can be managed.
Kanye West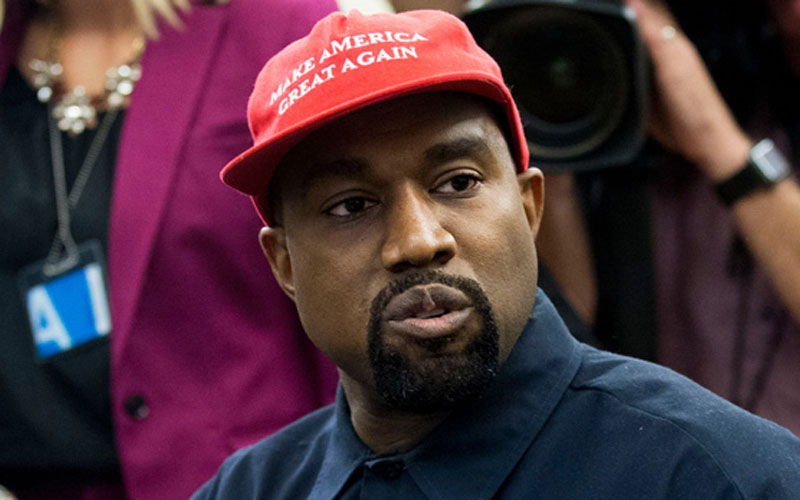 Kanye West last year revealed that he was diagnosed with a mental condition at the age of 39 but said that it helps fuel his creativity.
West talked about his diagnosis in an interview with radio personality Big Boy after debuting his new album Ye.
Although the musician declined to specify what he had been diagnosed with during the interview, he had already confirmed on his new album that he is bipolar, calling it his "superpower."
"But like I said on the album, it's not a disability, it's a superpower," The 40-year-old rapper said.
In his track Yikes, he rapped of contemplating suicide and murder.
West's 10-minute, rapid-fire, rambling monologue that featured disconnected points while meeting with President Donald Trump at the White House prompted calls for his rehabilitation.
Selena Gomez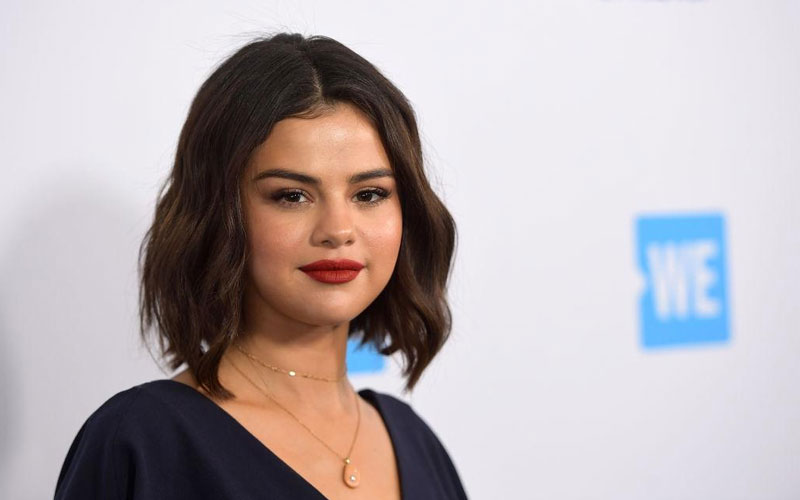 The pop singer came openly to discuss her journey with anxiety and depression.
"I've discovered that anxiety, panic attacks, and depression can be side effects of lupus, which can present their own challenges," she told People.
"I want to be proactive and focus on maintaining my health and happiness and have decided that the best way forward is to take some time off," she added.
She said by being open with the condition she hopes to inspire others who might be struggling with the same condition.
"I know I am not alone by sharing this, I hope others will be encouraged to address their own issues," Gomez said.
Kid Cudi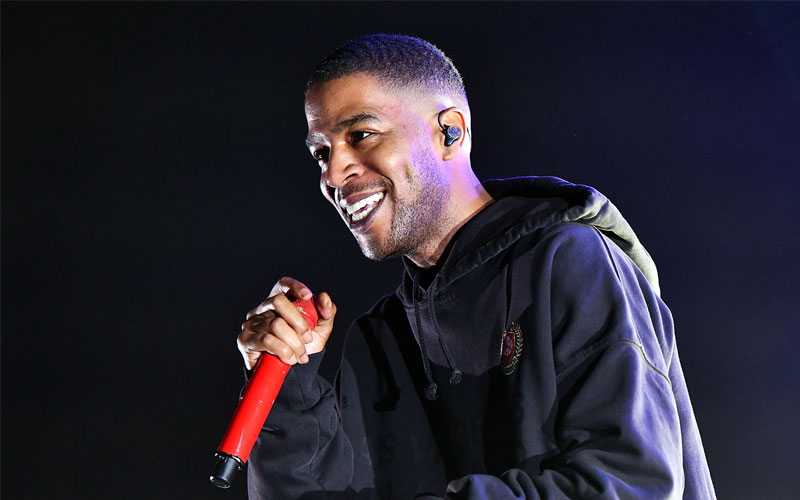 The rapper discussed his ongoing experiences with anxiety and depression in a long Facebook post but announced that he had checked himself into treatment.
"It's been difficult for me to find the words to what I'm about to share with you because I feel ashamed. Ashamed to be a leader and hero to so many while admitting I've been living a lie," he began.
"Yesterday I checked myself into rehab for depression and suicidal urges…My anxiety and depression have ruled my life for as long as I can remember…I guess I give so much of myself to others I forgot that I need to show myself some love too.
"I think I never really knew how. I'm scared, I'm sad, I feel like I let a lot of people down and again, I'm sorry. It's time I fix me. I'm nervous but I have to get through this," he concluded.
Ariana Grande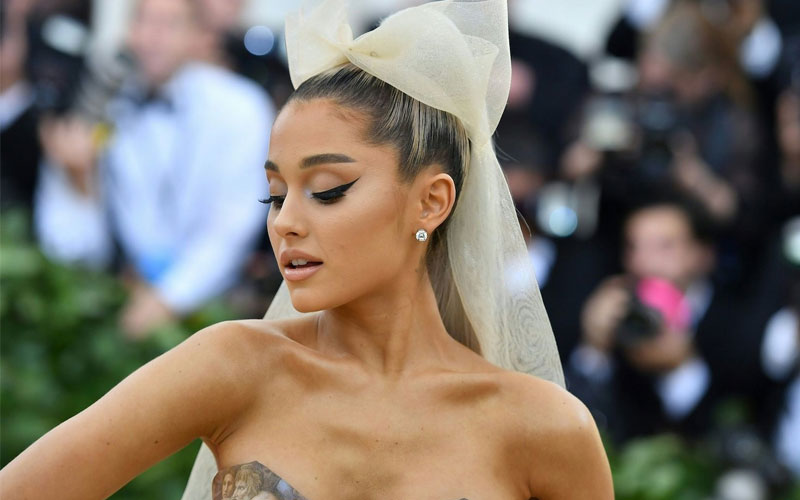 The singer opened up to Vogue about her battle with Post Traumatic Stress Disorder and anxiety following the bombing at a Manchester, U.K. concert venue while she was performing.
She explained that she always had anxiety but believing that everyone had it, she did not see the need to speak about it.
"My anxiety has anxiety … I've always had anxiety. I've never really spoken about it because I thought everyone had it, but when I got home from tour it was the most severe I think it's ever been," the singer said.
Dwayne "The Rock" Johnson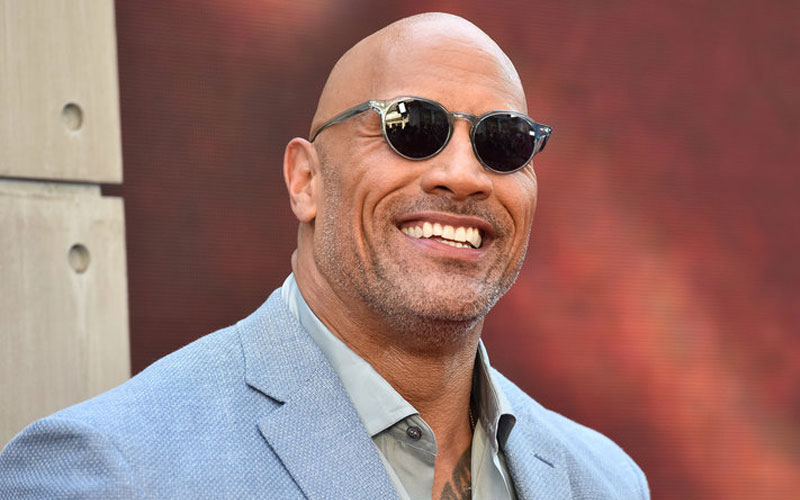 Johnson, a former professional wrestler turned movie star earlier last year talked about his struggles with depression as well as his mother's suicide attempt.
 "We all go thru the sludge and depression never discriminates. Took me a long time to realize it but the key is to not be afraid to open up. Especially us dudes have a tendency to keep it in. You're not alone," he posted on twitter.
Lady Gaga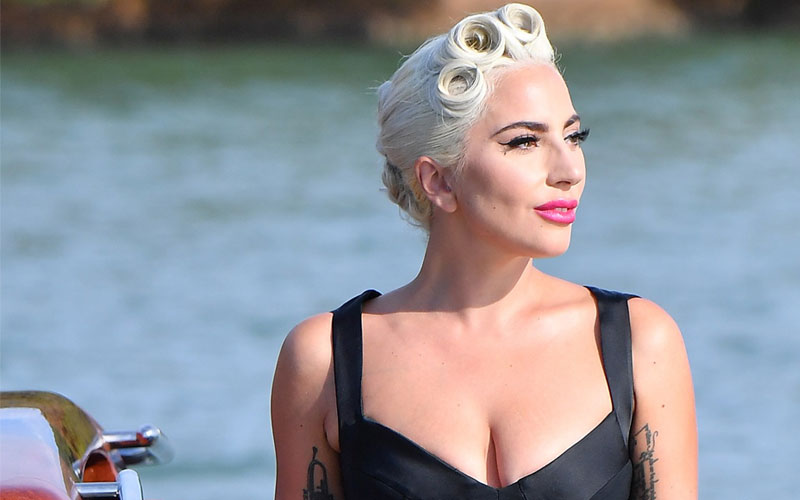 During an emotional visit with homeless teens in New York City the pop star opened up about a struggle with Post Traumatic Stress Disorder that she kept a secret for a very long time.
"I don't have the same kind of issues that you have, but I have a mental illness and I struggle with that every day so I need my mantra to help keep me relaxed," she said.
"I told the kids today, 'I suffer from PTSD.' I've never told anyone that before. So here we are," Gaga told Today of the visit.
"But the kindness that's shown to me by doctors as well as my family, and my friends, it's really saved my life, "she concluded.
Michael Phelps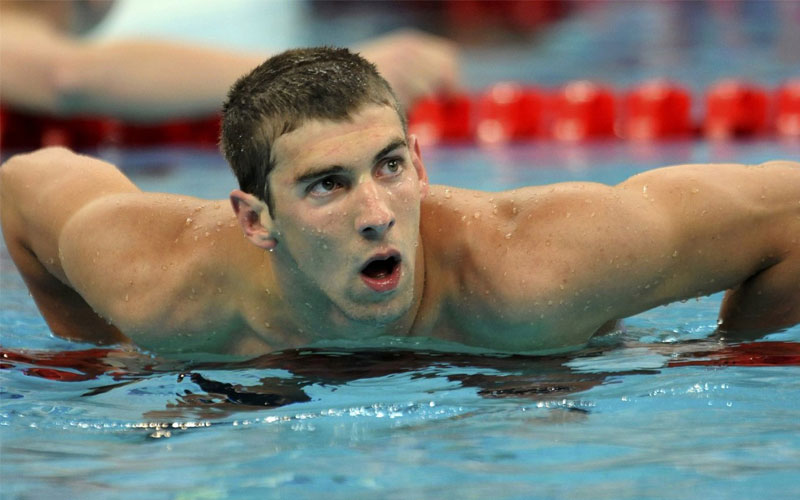 Michael Phelps, the most decorated Olympian in history also experienced depression and suicidal feelings.
In an interview with Today, he explained how he avoided dealing with the reality of facing depression and nearly committed suicide.
"After years, and years, and years of just shoving every negative, bad feeling down to the point where I mean, I just didn't even feel it anymore," the American told Today.
 "It was a long, long, long road and I just never wanted to deal with it. And for me, that sent me down a spiral staircase real quick and as I said, I found myself in a spot where I didn't want to be alive anymore."
Would you like to get published on Standard Media websites? You can now email us breaking news, story ideas, human interest articles or interesting videos on: [email protected]