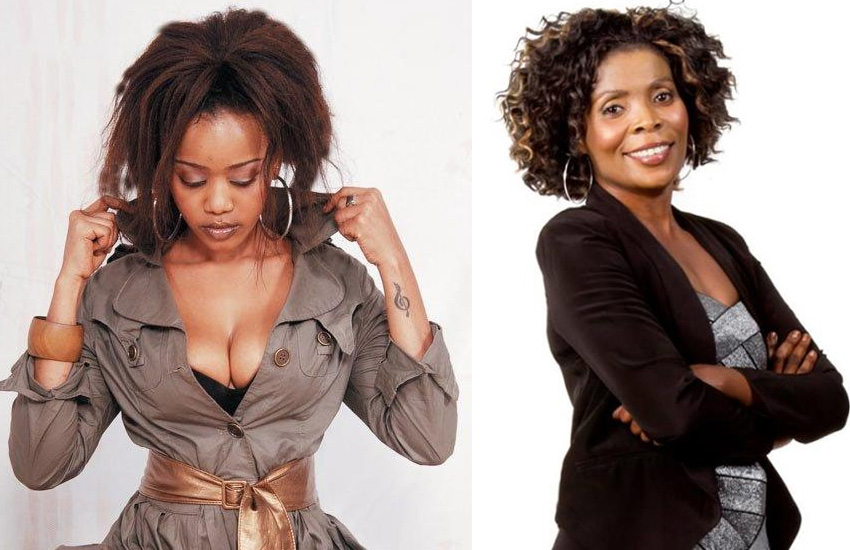 Tanzanian singer Ray C has chimed her sentiments in the ongoing drama surrounding fellow songbird Rose Muhando.
Ray C has joined a bunch of other artists who took to social media to cry for help on behalf of the Muhando following a viral clip of controversial Neno Evangelism Pastor James Ng'ang'a casting demons out of her.
"Wasanii wenzangu na watanzania kwa ujumla tunamsaidiaje dada yetu," said Ray C who several years ago was in an almost similar position while fighting drug addiction.
"Huyu ni wa kwetu sisi. Naamini kila mtu ana majukumu na shughuli za hapa na pale,lakini huyu dada ni mtanzania mwenzetu,ni dada yetu,ni ndugu yetu, anahangaika tu huko kenya hana msaada. Waimba injili wote,wasanii wote na watanzania kwa ujumla tunamsaidiaje dada yetu."
Her plea comes after several artists and Tanzania Music Foundation (TAMUFO) offered to help her back on her feet.
During the exorcism, Muhando claimed that dark forces had been sent to disorient her, driving her away from her home and spelling doom to her music career.
Muhando, who sources claim she lost track and sunk into her miserable state after she got into drugs, on the contrary has showed little interest of going back home.
In another a video that has also being doing round on social media, Muhando speaks of re-branding and calling herself "Lioness".
In the video, which she's accompanied by Kamba gospel singer Stephen Kasolo, Muhando states that she's not afraid despite the direction her life has taken recently.
"Wapendwa na ndugu wengine kwa ajili ya uvumilivu wa mapito ninayopitia, shida ngumu kuvumilia mambo magumu wameamua kuniita Simba wa kike. Tunateka Kilindini, tuko hapa Kibwezi kwa siku saba mfululizo. Hata kikipita nini mimi siogopagi, halafu siongei chochote kazi yangu ni kuwinda tu," she says in the video.
November is the hustle month and we are all about youngins making their money, and we need your help. Do you know of any young person in school/campus who is running a hustle that absolutely deserves to be celebrated? Drop us an email on: [email protected]