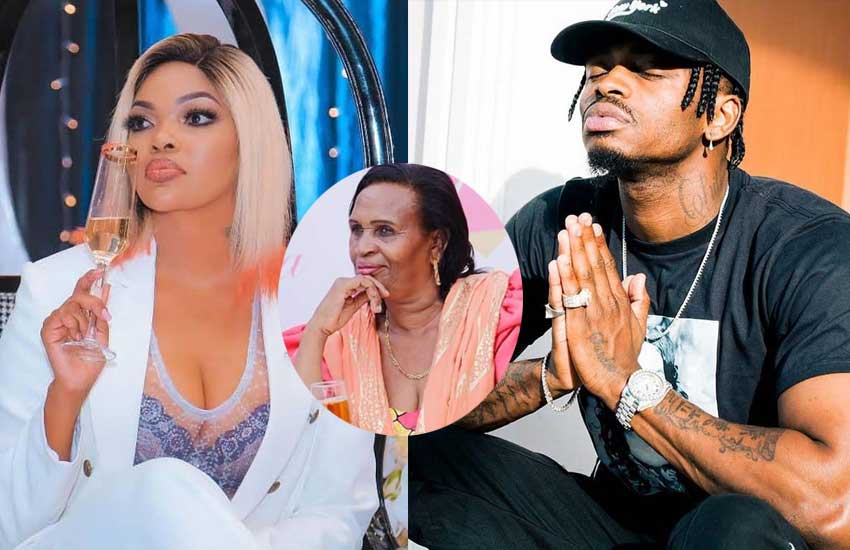 Wema Sepetu and her ex-lover Diamond Platnumz are not getting back together, this is according to the actress' mother Miriam Sepetu.
Refuting any claims that the two rekindling their love, Miriam stated that her daughter and the singer were living their own separate lives.
She insisted that they had gone their separate ways and were just friends supporting each other in their respective businesses.
"Let me tell you – once and for all – Diamond and Wema are currently friends – that's all. There is no way they will get back together as lovers. I am the one who knows Wema very well; she has a heart, which is very unique.
"That is why you're seeing her hanging out with Diamond, even after they went separate ways a long time ago. They are supporting each other in their respective business ventures…. Wema has her own life, and Diamond has his. Never will they get back together," Miriam told Tanzania's Amani newspaper
Wema Sepetu and Diamond Platnumz were in an on-and-off relationship which began in 2012 before the relationships hit the rocks in November 2014.
A few days ago, Wema unveiled to the world through her Instagram introduced a man she said was her 'future husband'.
"They say love is blind. And I think I cannot see. I love you, babe. That is all that matters. [It is] us against the world. Let it be so. I am really tired of what people said about me. How much did they say?"
Would you like to get published on Standard Media websites? You can now email us breaking news, story ideas, human interest articles or interesting videos on: [email protected]
Related Topics