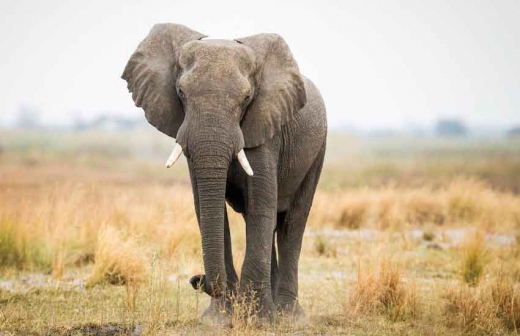 A KWS ranger was trampled to death by an elephant after voting in Taita Taveta
Ambroce Nyange was reportedly killed attacked by a rogue elephant on his way back
His decomposing body was discovered on in a thicket
A ranger at the vast Rukinga Ranch who went missing after casting his vote during the October 26 presidential repeat election was found dead on Saturday evening.
The police said the decomposing body of Ambroce Nyange was discovered in a thicket.
According to the police and management of the ranch, the ranger was reported to have left his place of work on October 26 to cast his vote at Miasenyi polling station in Voi sub-county but never returned to his duty station.
County Police Commander Fred Ochieng, who confirmed the incident, said the 47-year-old was suspected to have been fatally attacked by a rogue elephant on his way back to the ranch through a short cut.
Mr Ochieng said the remains were later collected and taken to St Joseph's Shelter of Hope Hospital mortuary on the outskirts of Voi town to await a post-mortem examination.
The security head at the Ranch Eric Sawe said the ranger had cast his vote before he met his death on his way back to his station.
"We mounted a search for him and later discovered his body parts scattered in the bush," he said.
Mr Sawe said they alerted the police who came and collected the body.
He said the ranch borders both the Tsavo East and West national parks, making it prone to wildlife invasion and attacks.
The incident comes barely a month after another rogue elephant trampled to death a Tanzania fisherman at Lake Jipe.
Senior Kenya Wildlife Service personnel said the marauding elephant was killed after efforts to drive it back the Tsavo West National Park failed.
The police chief said incidences of wild animals straying from the national park to human settlement areas had reportedly increased in the region.
Ochieng noted similar wildlife attacks had occurred in Bura location in Mwatate sub-county and at Lualenyi Ranch.
RELATED ARTICLES