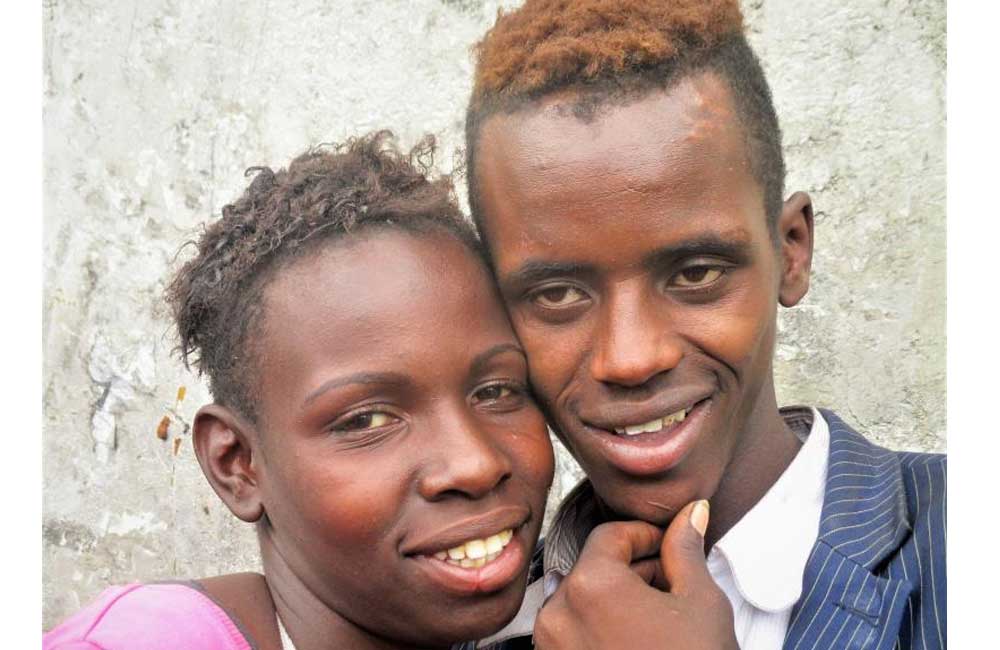 A street couple wedded this June after dating for six months. Their wedding was through a simple fundraiser and subsequent low-profile nuptials conducted by fellow 'street citizens' on a corridor behind buildings in Gikomba market in Nairobi.
The teenage lovers then walked along the busy streets to celebrate their new life. 
Mohammed Ali, 18, and Joyce Wanjiru, 17, met in the streets in January where they fell in love at first sight.  
"I decided to have her officially even though the church, parents and formal documents were not involved. She stood with me when I became a street boy in January 2018. She had stayed longer in the streets. She taught me endurance" says Ali, adding that after the celebrations, punctuated by sharing of cakes and soda, their first honeymoon was on their usual cold verandah, where they burrowed themselves in tattered sacks, rags and cartons.
They woke up on Wednesday to their daily hunting for food and to tend to Wanjiru's one-year-old daughter.
They also had to deal with a jealous street girl who had the hots for Ali. The jealous girl, in a fit of rage and to express her displeasure, dumped the newlywed's Sh1,200 wedding gown into Nairobi River three days later.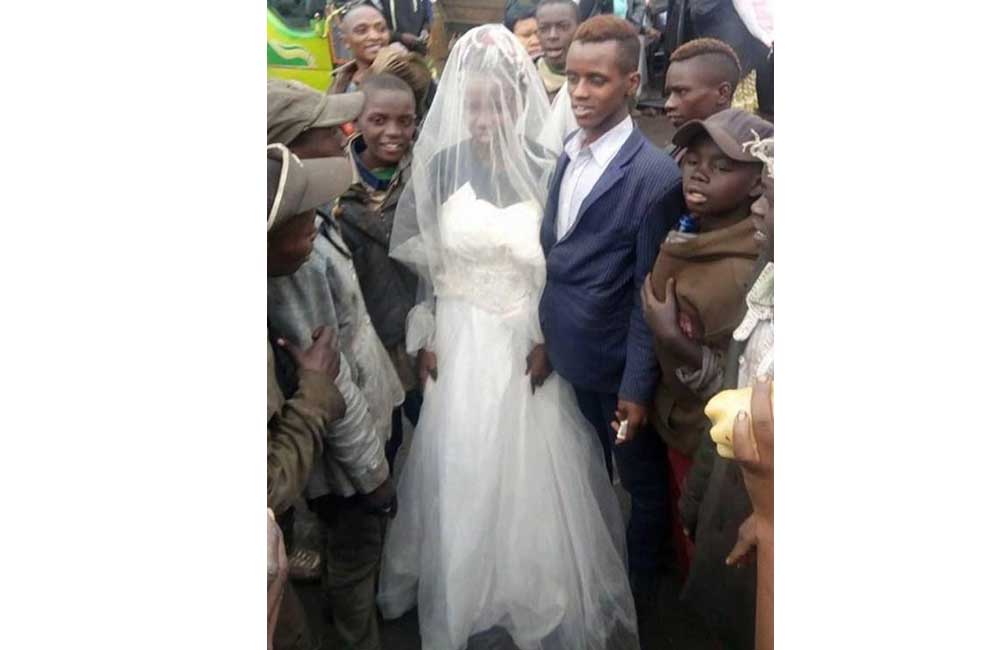 The gown was to be used by their best man and maid Kelvin Njoroge, 21, and his fiancé Marithar Nyambura, 19, who were planning their own nuptials which now have to wait.
The wedding at first seemed impossible, but about 50 street colleagues began contributing and Ali was able to buy a new Sh2, 000 suit and the wedding gown from Eastleigh. The two cakes cost Sh1, 800, while hair and makeup for the bride and best maid set the couple back Sh2,000. Then there was the cost of rings and sodas.
The bride was picked at the salon by her friends, while Ali, accompanied by male friends, waited patiently as they also feared being ambushed by City County askaris who a week before the event beat up Wanjiru in her sleep.
Haters have been chiding, wondering why they are spending their honeymoon foraging for food in dumpsites. But they are unfazed.
Ali left his Majengo home in Nyeri County in early 2018 alongside his friend Peter Mburu, whom he was unaware had robbed his mother of Sh7,000. Mburu later abandoned him along Tom Mboya Street. Ali was arrested by county askaris locked at Muoroto Police Station and when freed the following day aimlessly strolled to Gikomba where he bumped into Wanjiru.
"I was smart, in good clothes and a cap, but when I woke up from the dingy dwelling, I found myself in rags. That was my look until the wedding day," says Ali, a Class Seven dropout brought up by a single father.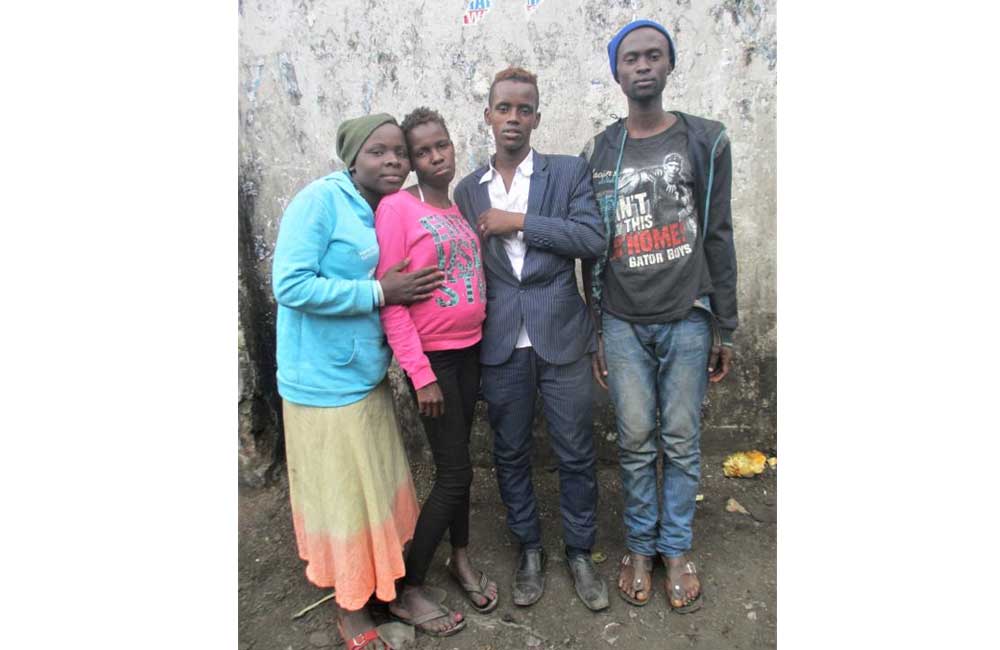 Wanjiru escaped from her stepmother in Kavivo in Kitui in 2014. The Class Eight dropout hitched a ride to Nairobi after "life became unbearable when my mother passed away." She says that she was forced to work in farms on schooldays and "my unconcerned father worked a distant away."
Their best couple narrated similar tribulations.
Ali and Wanjiru hope to raise a decent family as "we don't cherish living in streets, begging, scavenging and being battered by law enforcers. I am talented in acting and given a chance, I can make a decent income for my family," says Wanjiru.
Ali begs for compassion since  "our wedding is first step towards changing perceptions about street children and families."