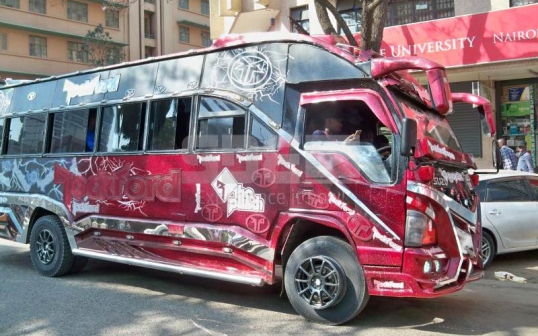 Mathrees plying the Rongai route have been rated the best for years.
Their performance and outstanding features gained them massive popularity.
And now, business has changed as mathree owners are opting to soups them up and give them a more sophisticated look.
Case in point is Rockford, which has undergone serious transformation.
This mathree is now looking vibrant, just like its name.
"Initially, we thought our timing was not right, thus we were forced to change the look and add more features. We are happy," Kim Karoli, a crew told Ma3 Culture.
He added that, "The new features include imported quality sound system, more screens 4G internet connection and appealing interior décor."