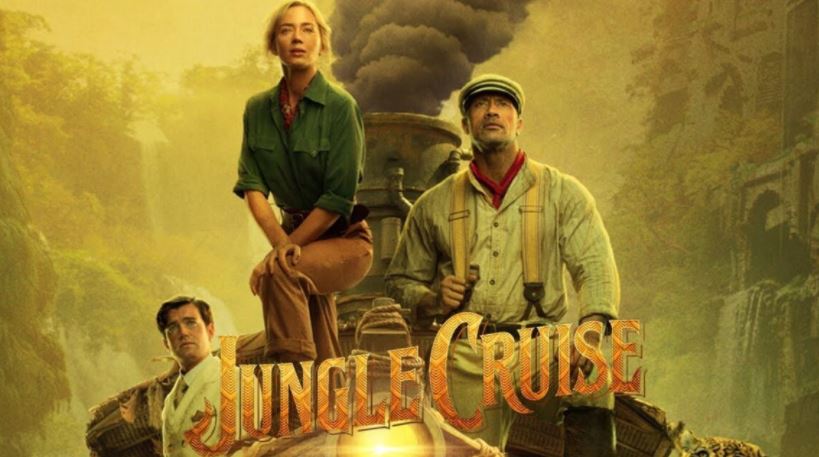 Cast: Dwayne Johnson, Emily Blunt, Jack Whitehall, Jesse Plemons, Edgar Ramirez, Paul Giamatti, Andy Nyman, Veronica Falcon, Quim Gutiérrez, Dani Rovira, Sulem Calderon and Raphael Alejandro.
Directed by: Jaume Collet-Serra
Genre: Action, adventure, comedy
Rating: 8/10
Dr Lily Houghton is determined to save the world by finding an ancient tree that has the power to heal every illness. In her quest that involves ravaging through the Amazon, she enlists boat captain Frank Wolff.
The two, together with Lily's brother McCregor Houghton are put to the ultimate test in the jungle, where they experience the real and constant threat to their lives for days.
Thumbs up:
There is a dose of comedy that gives the movie a light-hearted feel, diluting the scary, adventurous moments when vicious animals, mother nature and supernatural beings attack the trio. Dwayne Johnson, who plays Frank Wolff is funny and witty, while Emily Blunt, who plays Dr Lily shows incredible levels of skill and fitness as she kicks and fights her way through bad guys and terrifying ordeals. The characters are likeable and invaluable to the plot of the movie. The 3D experience is thrilling.
Thumbs down:
The CJI is shaky in some instances, making the picture quality cartoonish on and off and disrupting the intense scenes on the film with a stark reminder that it is a studio set up.
Verdict:
A very entertaining film that leaves one gripping their seats and holding on tight. The film takes viewers through a captivating adventure.
It also tags at the heartstrings with some hints of romance and scenes portraying deep issues experienced in society, including patriarchy and the shunning of the LGBTQ community.