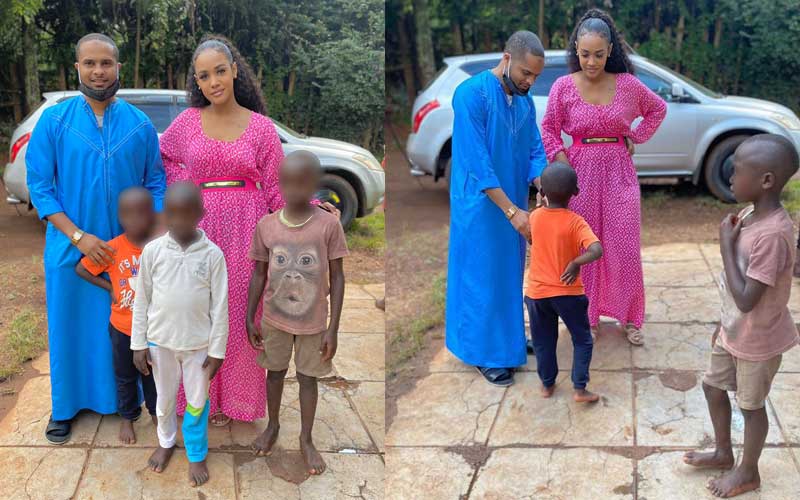 Popular TV presenter Jamal Sheikh Gaddafi and Singer Tanasha Donna have teamed up to put a smile on the faces of the less fortunate during the novel coronavirus pandemic. Speaking to SDE, the father of two said that The Tanasha Donna Foundation's sole aim is giving back to the society, especially during the pandemic.
"We sell some masks to the public and some of the money we get is donated. It is a way of giving back to society. We encourage anyone out there willing to support the cause with whatever they have to reach out," he said.
Over the weekend the two visited Angel Centre, a care centre for abandoned children where they spent a day with the little ones. Taking to social media, Donna admitted that seeing the little, innocent faces of the kids filled her heart with love.
READ ALSO: Is Tanasha Donna dating Kenyan real estate tycoon after Diamond split?
"Currently at @angelcentrekenya giving back to these sweet little souls that touched me and filled my heart with so much love. We donated some foodstuff, snacks, juices but none of that could amount to the happiness I saw on these children's faces. They were genuinely happy with life. Brought warmth to my soul." She wrote.
Jamal also took to Twitter to urge Kenyans to do the right thing during this holy month of Ramadhan.
"With Bi Aisha at Angels children home. I'm calling other well-wishers to help the needy during this corona pandemic. We are in the last 10 days. Let's keep doing the right thing," he tweeted.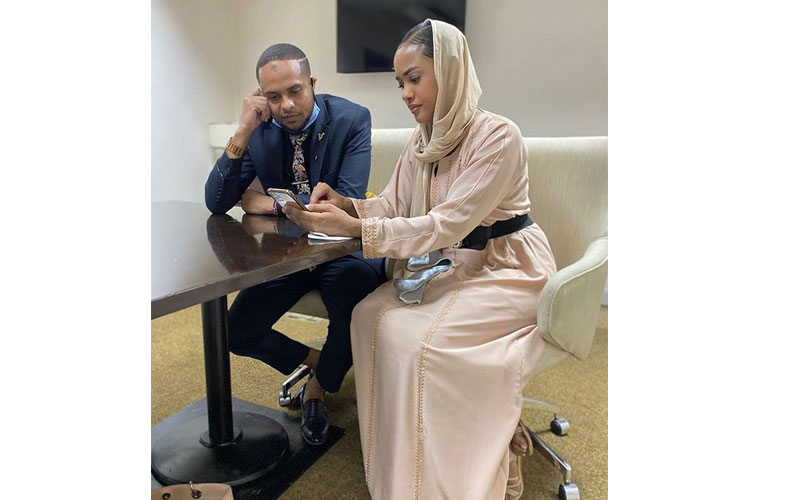 Projects lined-up
Jamal further told SDE that they have other projects in the works and that they will reveal details in due time.
"There are nice things on the way. There is a big collaboration with a big African artist who has worked with Tanasha and also a video that will soon be launched with one of the local artists who has been featured by Tanasha," he said.
READ ALSO: Jamal Gaddafi saves man from mob outside city supermarket
In the recent past, Tanasha was on the receiving end following her choice of clothing during Ramadhan. Critics opined that Tanasha's clothing was 'too revealing,' contrary to her newly- acquired faith. A section wondered why the single mother of one has never worn a hijab. However, Jamal, who has been hanging out with Tanasha often said that he has done his part in educating her of the expectations.
"I rarely go through the comment section, because sometimes people like to engage in things that do not concern them. However, a few people have reached out to me to tell Tanasha how she is supposed to dress. But I believe she is a grown-up, and I have taught her about the Islamic faith so it is her choice. I can't really force her," Jamal revealed.