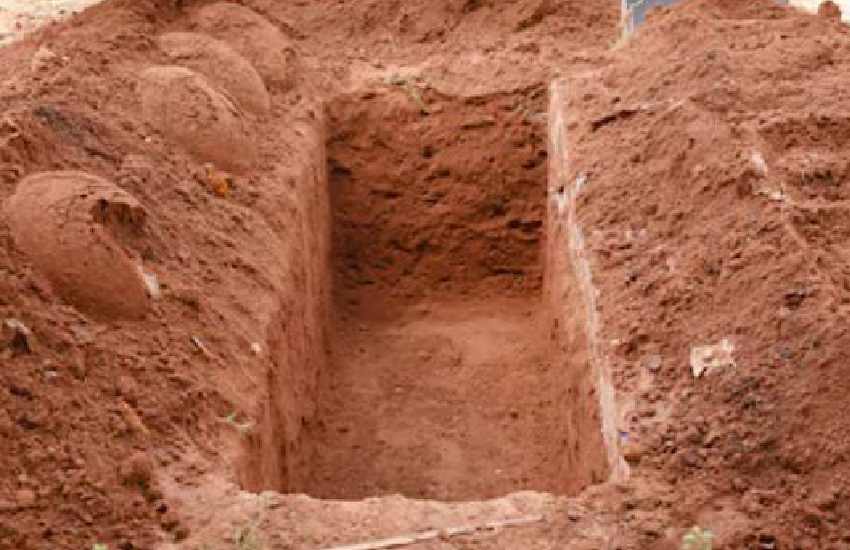 Police in Nyakach had a rough time yesterday quelling a fight between two families wrangling over the burial of a body.
The officers had to lob teargas canisters to disperse the two groups after one of the families tried to exhume the body, which had been buried hours earlier at Sigoti village.
Selin Adhiambo, who was born in Sigoti and married to Peter Achola in Kadete, Nyando, had died at Nyabondo Hospital on April 12.
"When Adhiambo died, we communicated to the husband's family, and they agreed to bury her," said Adhiambo's cousin, who asked not to be named.
Read Also:Body of diaspora woman exhumed over sh1M dowry
On Tuesday, the cousin said, they ferried Adhiambo's body to Kadete for the burial, which had been set for yesterday.
But Adhiambo's husband's family reportedly turned them away after a disagreement on who would take in their four children.
"They told us to go back with the body if we could not bring the children, and we returned to Sigoti," he said.
Adhiambo's family carried her body back to her parents' home and buried her immediately.
Yesterday, Achola's family raided Adhiambo's parents' Sigoti village, demanding the body.
Chaos erupted as villagers fought back leading to a scuffle, which saw police intervene.
Achola's cousin, Benard Oloo, who chaired the funeral committee at Kadete, said things went awry after the Sigoti family brought the body without the children.
"We discussed the matter. Some were proposing that we could bury the body and follow up later on the children, but there was no consensus, forcing Adhiambo's family to go back with the body," he said.
Read Also:Angry investors want boss who 'died' with password exhumed
Nyakach OCPD Jonathan Koech said nobody was injured during the incident. He said the police moved in fast to contain the situation after a tip-off.
Meanwhile, Achola, through his lawyers, has written to Pap Ondti OCS, demanding to be given the body to bury.