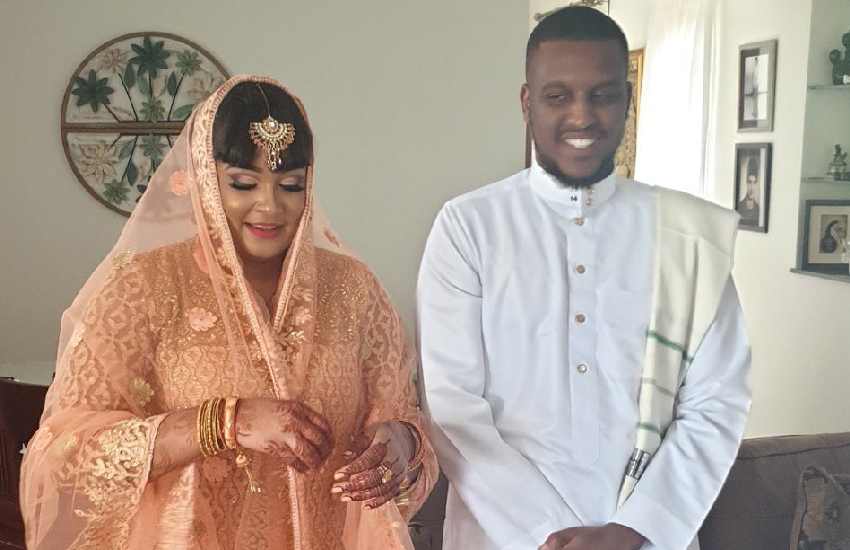 Journalists Zainab Ismail and Ahmed Faizal are the newest celebrity couple in town.
The two lovebirds who ply their trade in NTV and Citizen TV respectively, wedding over the weekend in a secret Islamic ceremony attended by a few family members.
News of the low-key event was reportedly hushed, informed by precautionary measures in the fight against coronavirus, and the need by the two private personalities to keep it small.
"The wedding took place in our house yesterday and it was attended by around 8 people. We just did the religious wedding and both my parents and those of the bride were present," Faizal told Kenyans.
Faizal, a Liverpool FC fan and car enthusiast, previously worked as a reporter at K24 before he switched over to the Dennis Pritt based station.
Read Also:VIDEO - Nyashinski dancing at his traditional wedding
Ismail, on the other hand, previously served as a news anchor at Ebru TV and as a reporter at Iqra FM.
Born and raised in Kajiado County, she emerged among the finalist in KTN's 'The Presenter' and attended the Kenya Institute of Mass Communication (KIMC).
"During my undergraduate diploma course and subsequent attachment at Iqra FM, I was highly recognized by my peers and editors as one of the most accomplished and skilled journalists in news presentation and reporting.
"I was further noted for my role in spearheading feature stories including but not limited to poaching, my efforts uncovered the corrupt dealings in institutions that propagate the said vice," said Zainab during the competition's 2016 edition.