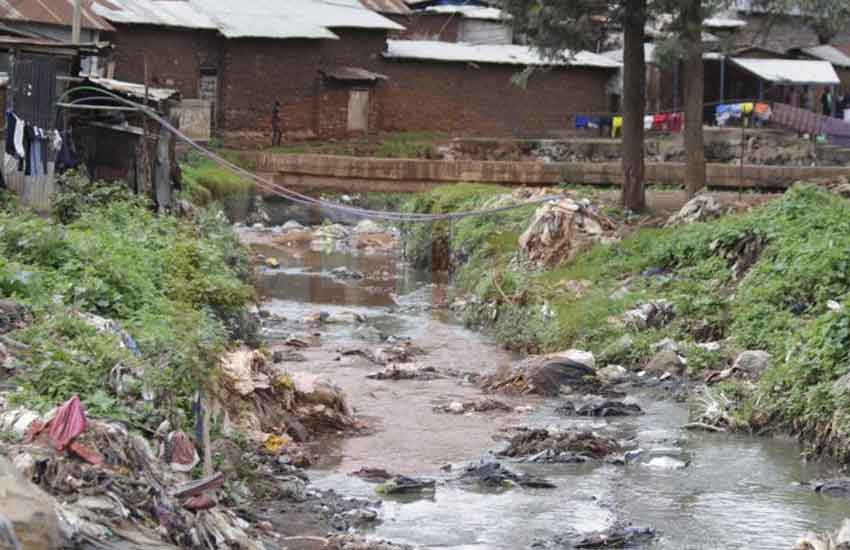 They are untouchables. Not even the daredevil matatu drivers or the suicidal boda boda operators can dare cross their path.
These are the foul-mouthed operators who haul the honey suckers. They are the masters of the road who turned kings after mastering politics of sewage, creating a niche sector from which they mint billions of shillings every year from desperate landlords and tenants.
Their operational base is Dagoretti Corner. This is a respectful distance away from their rich clients in Karen, Lavington and Lang'ata who cannot stomach the smelly trucks on the shoulders of their tree lined roads and cobbled walkways where dogs and cats have the right of way.
Contrary to common perception, these high-end residential estates do are not connected to the sewer line. Their affluent owners are supposed to have their septic tanks sucked up once they are full.
The same residences also rely on boreholes for water and have to call water bowsers to supply them with 'clean' water.
Nairobi Water and Sewerage Company acting Managing Director Nahashon Muguna explained that although 70 per cent of city residents are connected to sewer lines, the actual coverage was only 50 per cent.
Zones designated as low density such as Karen, Muthaiga and Lavington, Mr Muguna said, were not connected to the sewer because the owners have ample land where they are expected to construct septic tanks.
"These areas are sparsely populated and the planners expected the residents there to have on-site septic tanks unlike in areas such as Umoja where a single plot has multiple dwelling units, necessitating a sewer line," Mr Muguna added.
Read Also: Day state operatives used raw sewage to block Raila 'swearing in'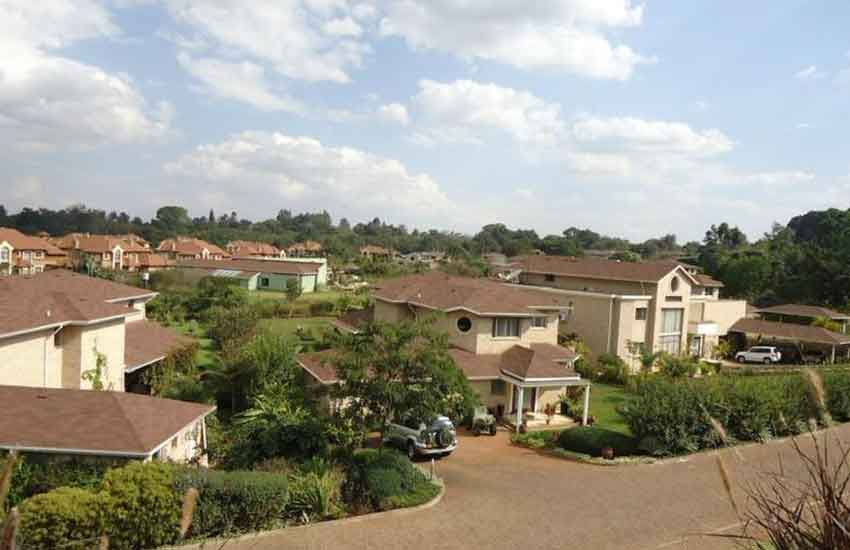 Disposal points
This explains why most exhausters and water tankers are congregated along Dagoretti area for easy access to the affluent neighbourhood to ferry clean water and empty the septic tanks.
At Dagoretti Corner, huddled in their corner on road reserve, the smelly honey suckers whose bodies are emblazoned with wisdom dripping with sarcasm compete for space and attention with their cousins, the bowsers who dispense "clean water." At times, the water bowsers and exhausters are used interchangeably. There are an estimated 7,000 exhausters operating in Nairobi and neighbouring towns in this tightly controlled multi-billion shilling venture.
One operator, George Maina said he had different rates according to the regions.
"I charge Sh13,000 for an 18,000 litre truck in Karen. In Kileleshwa, the rate is Sh14,000. Other regions have different rates," Maina added.
Although the treatment plant at Ruai is owned by the County Government of Nairobi, the disposal points where sewerage is emptied by exhausters have been clandestinely 'rented' to sewer barons who charge between Sh2,000 and Sh5,000 for every truckload emptied into the sewer line.
The cartels have zoned off the city into regions controlled by autonomous cartels and who demand a one-off membership fee of Sh100,000 for new entrants.
They have also introduced a universal fee of Sh10,000 chargeable to landlords for every truckload. This means the operator makes about Sh7,000 per trip.
Read Also: How Kenya sold her soul to cartels
It is not unusual to find some of the operators cutting corners and at times emptying raw sewerage in rivers and other public spaces at night to avoid paying disposal fee at Ruai to the cartels.
"If you are not careful, the same truck which emptied your septic tank will in a few hours bring your 'clean water' for cooking and drinking. Both the honey suckers and water vendors provide the same service. This is Nairobi for you," an insider who operates from Donholm, explained.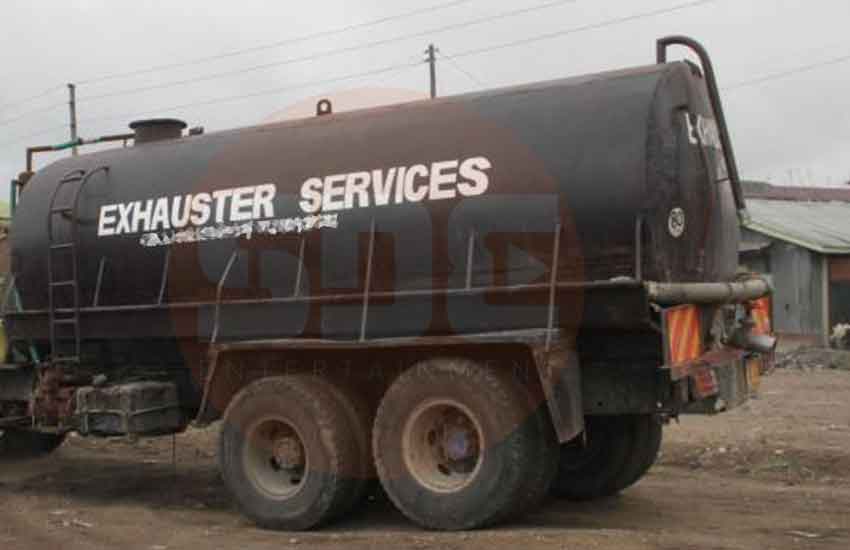 Kitengela slaughterhouse manager Joseph Matipei offered some insights into the kind of money the exhausters make. He said there was a time he was spending more than Sh1 million annually in emptying his septic tanks, as he is not connected to a sewer line.
"We used to exhaust two times a week because we had to get rid of 20,000 litres of waste. The exhausters would charge us Sh10,000 per trip, meaning we were spending Sh80,000 a month or Sh960,000 a year on exhausting alone," Matipei explained. Some apartment owners around the city who have no access to sewer lines pay about Sh430,000 per year as they have to empty their septic tanks once a week. The frequency increases when it rains owing to seepage of storm run-off water.
Against this background,some developers have devised illegal means of getting rid off their sewerage by pumping it into rivers or roads at night or illegally connecting to existing sewer lines within the city.
One insider, Kenneth Masai recounted how his friend split Sh28,000 with some supervisors after emptying four trucks of human waste from septic tanks in Jamhuri Show Ground into a corner of the same park.
"Recently, we had a three-day religious crusade at the showground. At the end of our crusade, the toilets had to be exhausted. I was shocked when a friend intimated that he had made four trips in a record two hours," he explained.
Read Also: Investors' paradise - Why Ruaka now rivals posh Runda
Mr Masai's friend, a truck driver, later confided that he had just dumped the four trucks at a corner of the park and pocketed Sh7,000 for each for the trips to Ruai disposal site that never were.
It costs Sh7,000 for a truck to evacuate 10,000 litres from a domestic septic tank in the city. This waste is supposed to be ferried to Ruai, but the honey suckers are known to cut corners.
In one of life's ironies, the rity of the affluent and the powerful who live in posh areas of Karen and other estates such as Muthaiga are not connected to the city's sewer line.
They are not also connected to the water pipeline and have to rely on bowsers for cooking and drinking water. Most of this water is drawn from boreholes which are sunk in the low-density estates.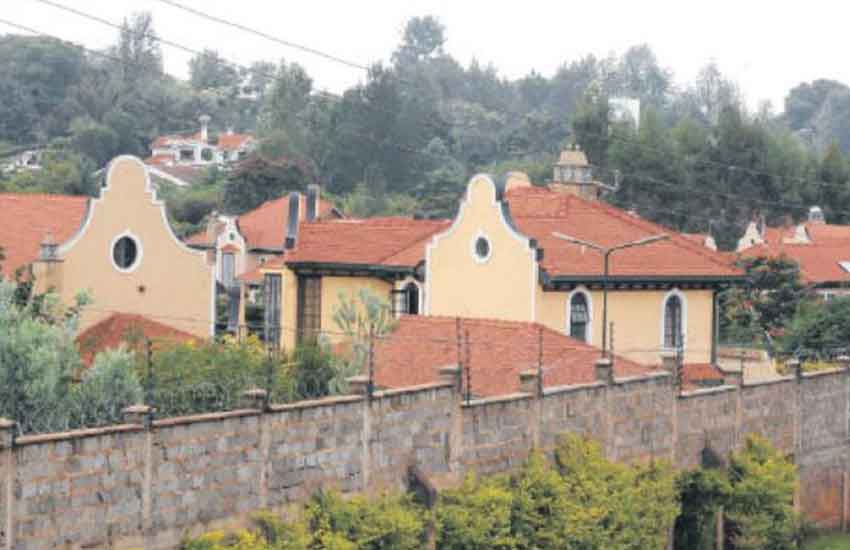 Isaac Kalua, a leading conservationist, said there are cabals who have been minting millions from the sewerage mess at the expense of people's health.
"The exhausters are operated by cartels. They even have an organisation," he said.
"Nairobi does not have a good working water and sewerage system. People have been allowed to sink boreholes everywhere including next to septic tanks. That is why we have so many water-borne diseases because people are consuming raw sewer in the name of water," Mr Kalua warned.
Neglected sewerage
Water and sewerage, he said, ought to go as a package, but most policymakers had neglected sewerage because it was an unseen problem which could not earn one "political marks on a podium."
Read Also: State House sewage is stinking up Kileleshwa
Muguna said although his organisation was facing challenges from old and dilapidated sewerage infrastructure, this is compounded by gangs which deliberately block functional ones.
"There are some gangs who derive their livelihood from deliberately blocking sewer lines in their strongholds and preventing our technicians from repairing them," Muguna explained.
Former Nairobi Water and Sewerage Company chairman Kabando wa Kabando said the rot is deep-rooted.
"During my time, I learnt that there were some technicians who had established a routine of deliberately blocking the sewer lines so that they could be paid once they came to repair," he said.
"I remember there was once a members club whose sewer would start leaking every Friday, the club had to call Nairobi Water to have the leak fixed. It was strange that despite the repair the same problem would recur the next Friday," he said.