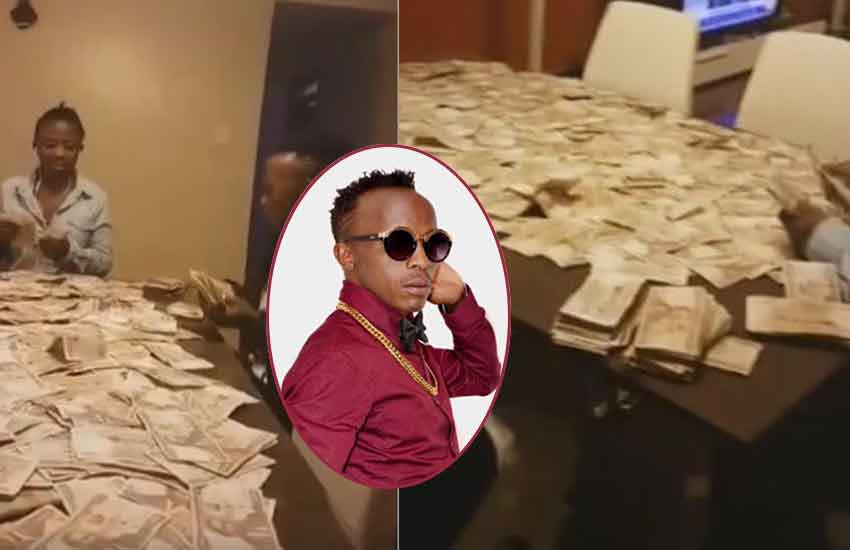 Dennis Mwangi aka Papa Dennis was a Kenyan musician of high repute who was born and raised in Western Kenya.
The Nashukuru hit-maker started making music after he was discovered at the Maliza Umaskini Initiative in Matunda, Kitale, by MP Alfred Keter and Sadat Muhindi.
The gospel star was at one time considered to be among the wealthiest musicians in East Africa having inked lucrative sponsorship deals running into millions with filthy-rich businessmen.
He literally swam in money; dressed lavishly, drove expensive cars, travelled widely and boasted an exclusive address, according to insiders.
So wealthy was the 2018 AFRIMMA award winner, that he was able to book expensive stars for collaborations. Just after riding high with the Mayaya remix which featured singer Flavour, he confessed his stable coughed out a hefty sum for the hit project with the Nigerian star.
"I work under a good and reputable management and the deal was well negotiated between the two teams before we flew to South Africa where most of the video costs were incurred. We hired a chopper and other facilities that cost us some good amount," said Papa Dennis.
Read Also: Papa Dennis found dead a year after sister's passing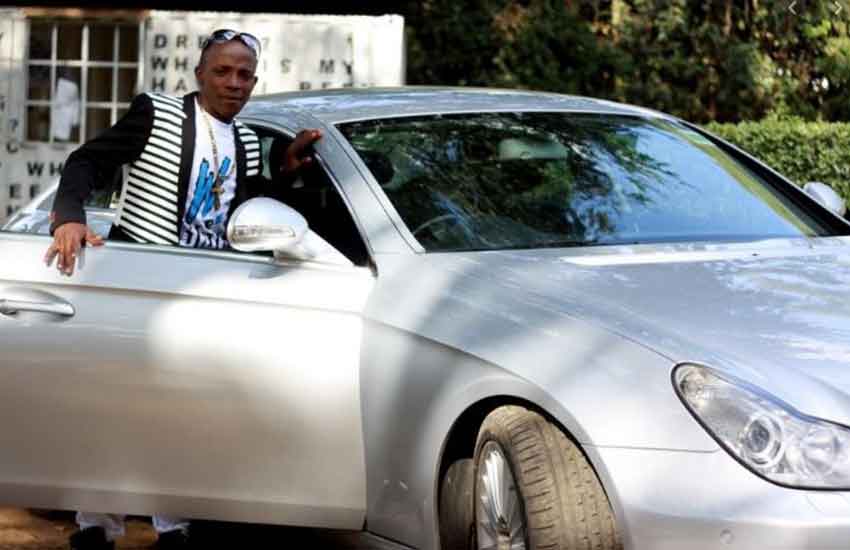 With three bank accounts and a claim of Sh50 million in them, he lived an enviable life and embraced the finer things in life as his brand grew.
"Why should money be such a big talk? I mean, money is just but a means to a cause," he stated. "I don't think Sh50 million is cash we should be discussing as this could even be loose change to a 19-year-old footballer playing in the English Premier League," he said at the time.
He added that he was humbled that God blessed him, and told Pulse the cash he had was just like that of Nigeria singer Davido.
READ ALSO: Gettin' Arab Money! Gospel star Papa Dennis receives Sh15 million from Dubai tycoon
A bold declaration a year after he was criticised by Kenyans for posting a video on Facebook flaunting money.
With controversy over how he made such amounts in a short span spiking, he addressed that matter during an interview with Radio Citizen.
Papa Dennis claimed that he also earned his cash through performances and cited an event in South Africa where he disclosed that he pocketed Sh2 million.
That is not all.
He enjoyed a generous purse from the son of a famous Dubai businessman who, four years ago, reportedly offered the singer over Sh20 million in a meeting with Sadat Muhindi in the UAE.
"This is a miracle. It is out of the ordinary and we thank God. I must say this is probably the biggest recording deal any Kenyan artiste has ever landed," Sadat told Pulse.
READ ALSO: Emotions run high as Papa Dennis' sister is laid to rest
In 2018, he is said to have landed a multimillion deal with a Swedish company to be its brand ambassador.
"Deal ni ya millions, so mu-expect big things to come," said the late singer.
It was not always this way. He was born into a family of five and struggled to make ends meet. He found a footing at Maliza Umaskini; a non-profit foundation.
According to Muhindi, the owner of the NGO, his departure from Maliza Umaskini after his contract ended was mutual.
"We parted ways amicably. It is sad that he has passed away and we do not want to pre-empt investigations on whether he committed suicide or was pushed out of the building. He was ok, talented, had a family and expanded his horizons."