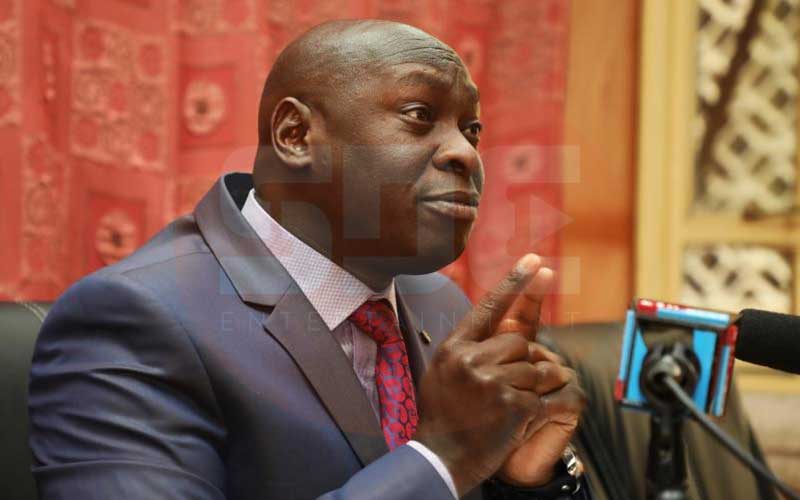 There was drama outside Cherangany MP Joshua Kutuny's house in Hardy, Karen, area after a woman stormed the residence accusing the legislator of not paying child upkeep.
The woman identified as Joyline Chemutai arrived at Kutuny's house in the dead of night demanding that he takes responsibility for a child they allegedly sired together.
An alarm was raised and two police officers, Constables Emmanuel Maiyo and Mercy Ngeno from Hardy Police station responded on learning of the commotion at the MP's house.
READ ALSO: My wife used to support you every week: Murkomen, Kutuny war escalates
According to a report filed at Hardy Police Post, the cops found Chemutai shouting 'they want to kill me', prompting one of the officers to fire in the air to 'calm the situation'.
"Upon rushing to Kutuny's house, they heard a woman in Kutuny's compound shouting that they wanted to kill her.
"In the process, police officer Maiyo fired one round of 7.62mm of ammunition using his CZ rifle No. C276787 to calm the situation," says the report under the OB No. 02/5/2/2020.
"It was established that one Joyline Chemutai had gone to the said-homestead claiming child upkeep from Hon. Joshua Kutunyi, the matter is still under investigation," a police statement said.
READ ALSO: Joshua Kutuny's 'relationship' with Koffi Olomide and why he does not want to work for Uhuru Kenyatta again
When reached for comment, Nairobi police boss Phillip Ndolo said that police will not pursue the matter as it was a private affair, adding that the Kutuny and Chemutai should sort out the issue.
"The matter is rather private, and our mandate was to restore peace and order at the MP's house. On matters child support, the MP and the lady should square it out in or out of court, depending on how they'll agree to resolve the problem."
Prominent Kenyans sued for child support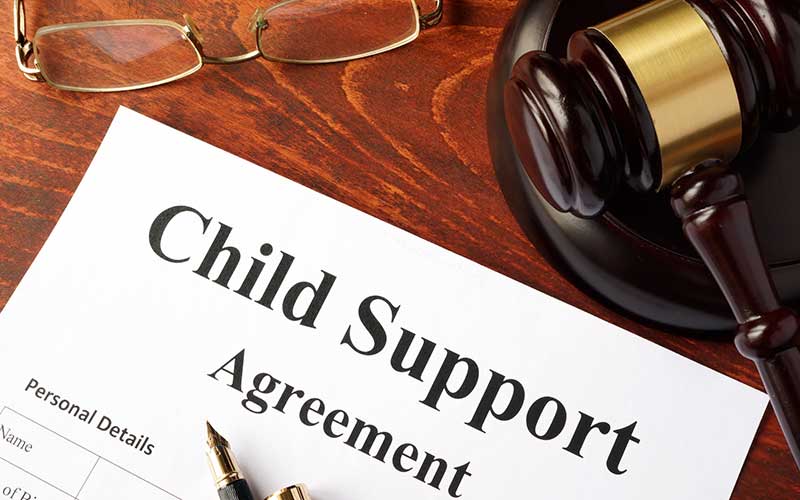 Kutuny joins a long list of prominent Kenyans accused of not paying child support.
In 2003, politician Esther Passaris took wealthy businessman Pius Mbugua Ngugi to court demanding Sh200,000 and a good car to ferry their children to and from school.
READ ALSO: Nairobi's top 10 child support cases
Former powerful Cabinet minister Peter Oloo Aringo was sued in August 2005 by a university student for child upkeep. Given he took home around Sh1.5 million, she was demanding for a 'reasonable' Sh100,000.
Jennifer Nkouwa sued former house speaker Kenneth Marende for child upkeep and was ordered to pay Sh457,000 by Principal Magistrate F. Munyi pending the hearing of the case.No long after, another woman ,Rachael Olubero surfaced claiming that she had sired a daughter with the MP. She alleged that he had not honored a court order instructing him to pay for upkeep, accruing Sh211,850 at the time.
A year ago, Kisumu East MP Shakeel Shabbir was caught up in child custody battle, accusing his baby mama of using Sh35,000 monthly upkeep of their child for her personal use.
In an affidavit, Shabbir, who acknowledge siring the baby said that he had also been providing for the woman's first child who is not his.
In 2019, Charles Nyachae was accused of impregnated and dumping a college girl. Esther Wamuyu Macharia accused Nyachae of neglecting her and their then three-year-old daughter.