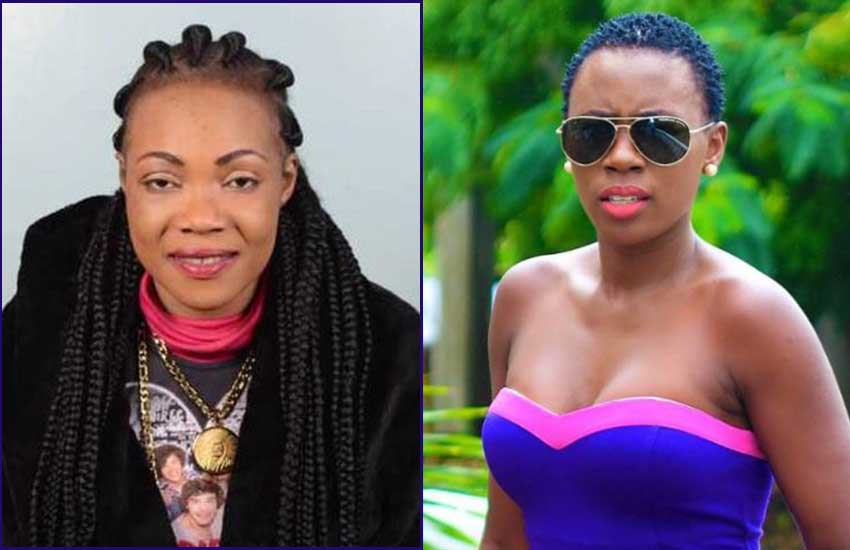 Musician Esther Akoth, popularly known as Akothee, is pleading with Kenyans not to circulate photos of ailing Ohangla star, Lady Maureen.
Admitted at Pastor Machage Memorial Hospital, Migori County, after falling ill, Lady Maureen's condition, according to Akothee, is not strange.
Akothee explained that Kenyans should be sensitive to the singer's predicament and urged promoters and fans to stand-up, mobilize and give hope.
"It's only in Kenya that I see celebrities die and languish in poverty! Is it our way of spending or the economy is just weird!?
"Nothing is strange about an artist falling sick, so let's all tag all the Luo promoters and radio presenters to stand up for our lady Maurine she is a good entertainer lets appreciate our heroes. Stop circulating her photos mobilize organise and give her hope," she stated on Instagram.
She went on to narrate how some artistes are struggling, languishing in poverty or tormented by ill-health despite raising Kenya's flag high.
"It's fun being an artist, a celebrity until you can't pay your bills or face health challenges! Let's all be sensitive enough to understand that all celebrities are human beings and need support! The money we receive in the industry might not be enough to run the daily life just like yours!"
Read Also: Lady Maureen - The high priestess of Ohangla to launch 'Raila Roho Manyi album'
Reiterating her call to humanity, Akothee noted that some artistes keep their challenges to themselves for fear of ridicule and suffer in silence; abandoned by all.
"Unfortunately when bad luck befalls us celebrities! We immediately turn into a laughing stock! You even wonder! Where are those who used to come to my shows, where are those who said I motivated them, the promoters who used to call me for their shows? That's why we try keep our challenges to ourselves, simply because "who cares"," she wrote.
Read Also: Lady Maureen the queen of Ohangla arrested in Tanzania, appeals for help
Speaking to Nairobi News at her hospital bed, the Benga maestro narrated that she was weak and in pain.
"I find it hard to get up and even walk on my own. My legs are too weak and I have to be supported to walk. It's traumatising but I believe I will get better," said Maureen at her hospital bed.
In 2018, the singer was diagnosed with hypotension and admitted at St Francis Community Hospital in Kasarani, Nairobi and underwent surgery over a growth on her back and paralysis on the right side of her body.
An anxious moment for her fans who had months earlier rushed to her side after reports emerged that she was behind bars in Mwanza, Tanzania, jailed together with her 15 band members.