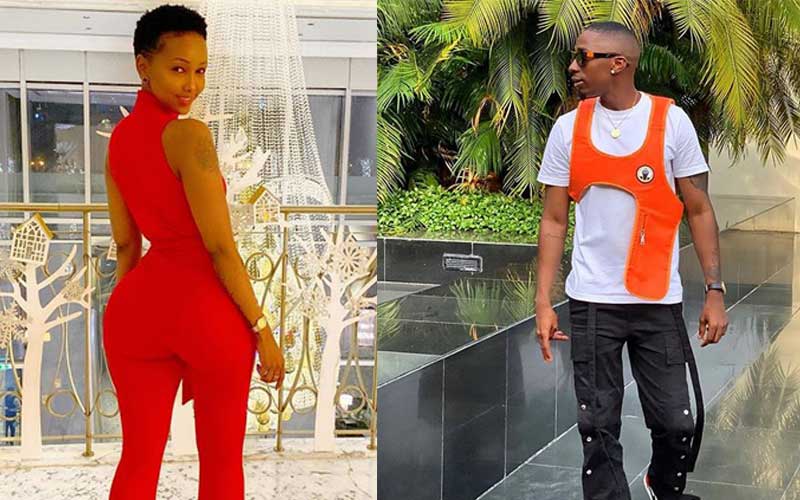 Is Kenyan socialite Huddah Monroe hooking up with Tanzanian singer Juma Jux? The pair have sent the rumor mill on overdrive after their getaway in Zanzibar.
The dating rumour was sparked after they shared videos on social media from the same getaway in Zanzibar.
In one of the videos, Juma Jux is seen next to a horse and Huddah is also captured in the background of the shot.
READ ALSO: My stepfather used to beat my mother- Huddah on growing up poor
In another video, Huddah is seen riding on the back of a golf cart clutching a glass of champagne and while panning the camera, a man's foot in black sandals is momentarily seen riding next to her. Jux later shared a video dressed in similar shoes on social media.
Huddah and Jux also shared videos with a scenic view from the same balcony, dispelling any chances of it just being a coincidence.
Time will tell whether the two are dating or just hooking up.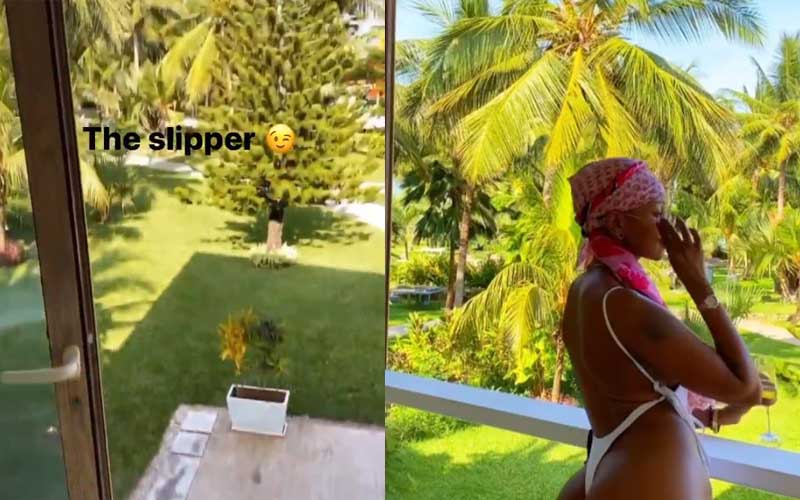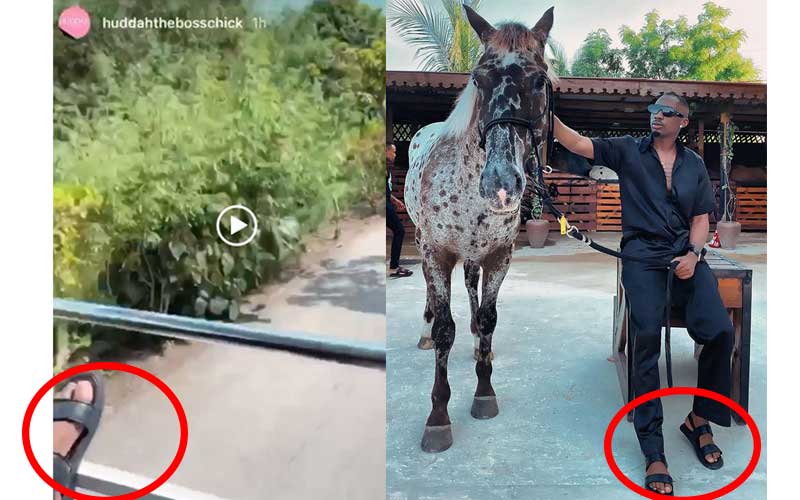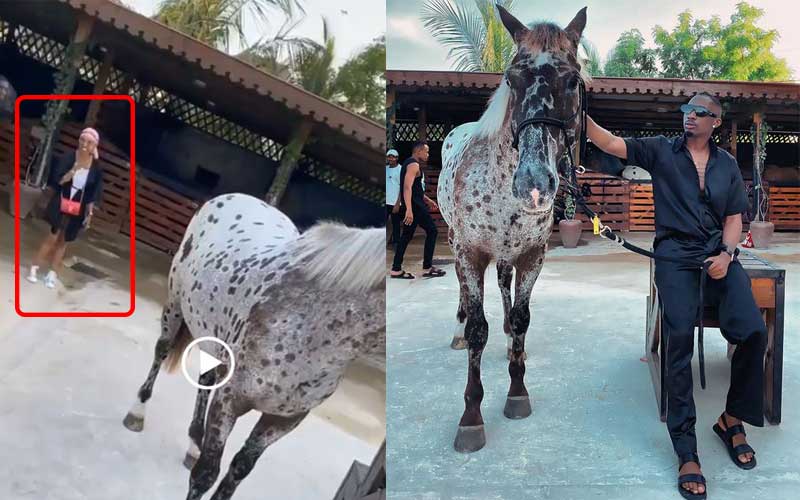 Juma Jux dumps girlfriend?
The pair's getaway in Zanzibar begs the question, had Jux parted ways with girlfriend Nayika Thongom?
In early January, Jux refuted claims that they have separated, adding that they recently went on holiday together. He instead pointing the finger at fake news making rounds on social media.
"Walikuwa wanasema nimeachana na mpenzi wangu Nayika, si kweli, sijaachana naye na nilikuwa naye huko (Malaysia), lakini ndiyo hivyo maneno ya mtandaoni huwa nayaangalia na kuachana nayo," he said at the time.
Jux and Nayika started dating in early 2019 almost immediately after his split from long-term girlfriend and musical counterpart Mdee.
The break took a toll and Vanessa admitted to crying for hours, starving herself and even canceling shows to be alone.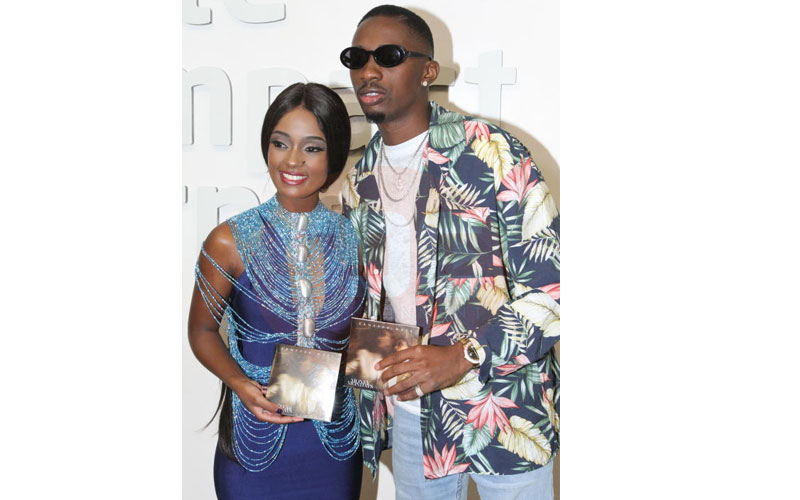 However, her mystery was short-lived as she found love again in Nigerian-American 'Power' actor Rotimi, a move Jux supported.
Over the December holidays, Vanessa and Rotimi flew to Tanzania and according to reports, he accompanied her to her hometown ahead of her New Year's Eve performance at the Velisas concert held at Kawe Beach.
Right before their arrival, Jux and Nayika flew to Malaysia for holiday, sparking rumors that the Sugua singer was avoiding meeting his ex and her new man.
Jux however dismissed the rumors, pointing out that since it was December, he had made plans to travel.
"Sijamkimbia Vanessa eti kwa sababu amekuja na mpenzi wake. Nilikuwa na ratiba zangu za kwenda Malaysia kwa ajili ya 'kuspendi' kidogo, unajua ulikuwa mwisho wa mwaka, sasa kila mtu ana dizaini ya maisha yake," he said.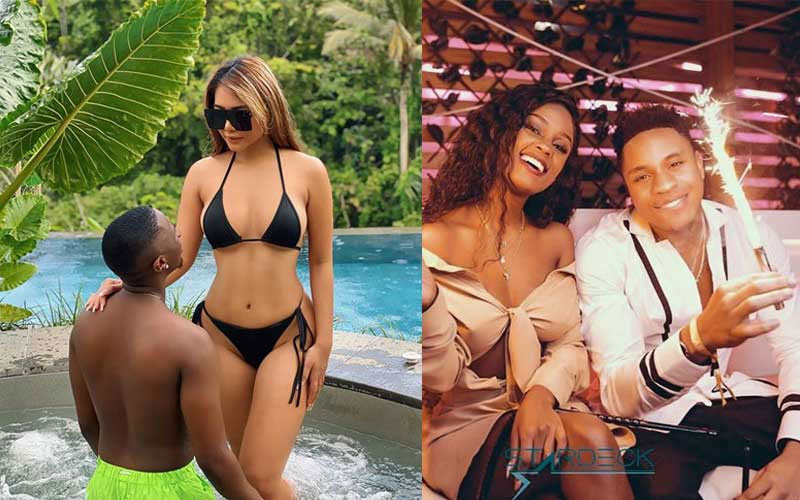 Huddah on the other hand has been linked to hooking up with several celebrities including Mustapha and Prezzo. The Huddah Cosmetics CEO has also in the past confessed to dating billionaires.