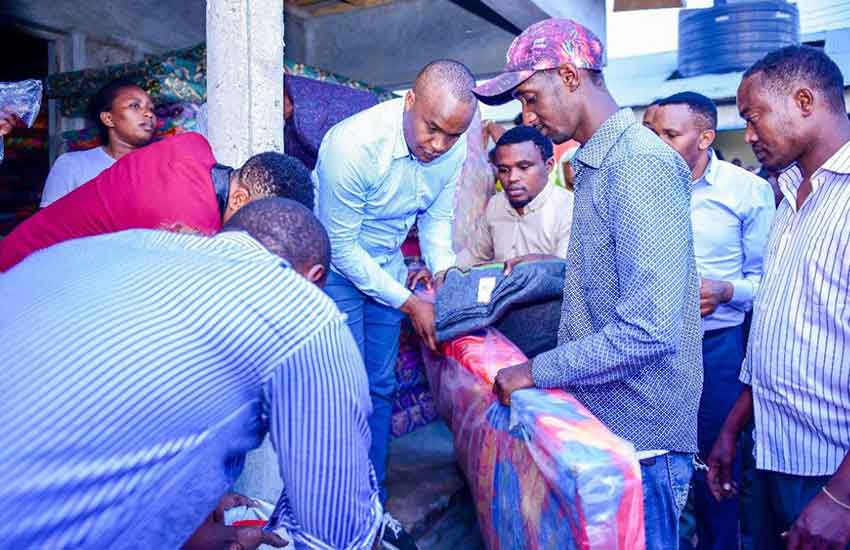 Starehe Member of Parliament Charles Kanyi alias Jaguar has donated mattresses to Industrial Area prison. A facility where his counterpart, Embakasi East MP Babu Owino, is currently detained on attempted murder charges.
In a Facebook message on Tuesday, January 21, Jaguar stated that he donated the more than 200 mattresses to the prison as those in remand, awaiting court rulings, also deserve to sleep comfortably.
"Today I will donate over 200 mattresses to Industrial Area Prison, Starehe. I believe that remandees should be as comfortable as possible as they await the outcome of their cases. My colleague, Hon. Babu Owino, will benefit from one of the heavy-duty mattresses," wrote Jaguar.
Babu Owino was committed to Industrial Area awaiting the January 27 determination of his bail application after he was arraigned before Nairobi Chief Magistrate Francis Andayi over the shooting of Felix Orinda alias DJ Evolve at B-Club, Galana Road, Nairobi last week.
Read Also:DJ Evolve to undergo second surgery as Babu Owino is expected in court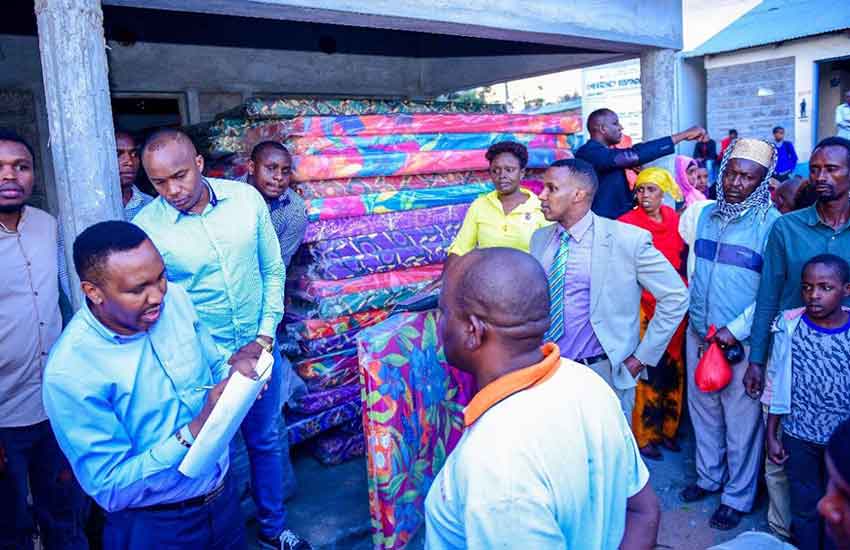 Jaguar and Babu Owino beef
In 2018, Jaguar and Babu Owino were reprimanded by the National Assembly's Committee of Power and Privileges over a fight at Parliament grounds for 'conducting themselves in a manner that reflected adversely on the dignity and integrity of the House'.
The two traded blows on October 10, 2017, after Owino referred to President Uhuru Kenyatta as a leader in charge of a 'caretaker government, whose reign will end soon.'
A shouting match is said to have ensued with Owino insisting that he would not recognize President Kenyatta's legitimacy.
Read Also: 'No guns in our clubs' petition launched after Babu Owino incident
The physical confrontation between the two first time Parliamentarians triggered mixed reactions with some Kenyans condemning the two for portraying intolerance, terming the incident shameful.
"What happened (in parliament) was very unfortunate. I forgive Babu Owino. I also ask him to forgive me. However, I insist that Babu Owino must respect the president. Should he fail to respect the Head of State, again, I will deal with him," said Jaguar at parliament's media centre.
"Your excellency there is a young boy called Babu Owino who insulted you recently. I am asking your permission to let me beat up that boy again and embarrass him, your excellency," Jaguar said during a public rally in Kayole.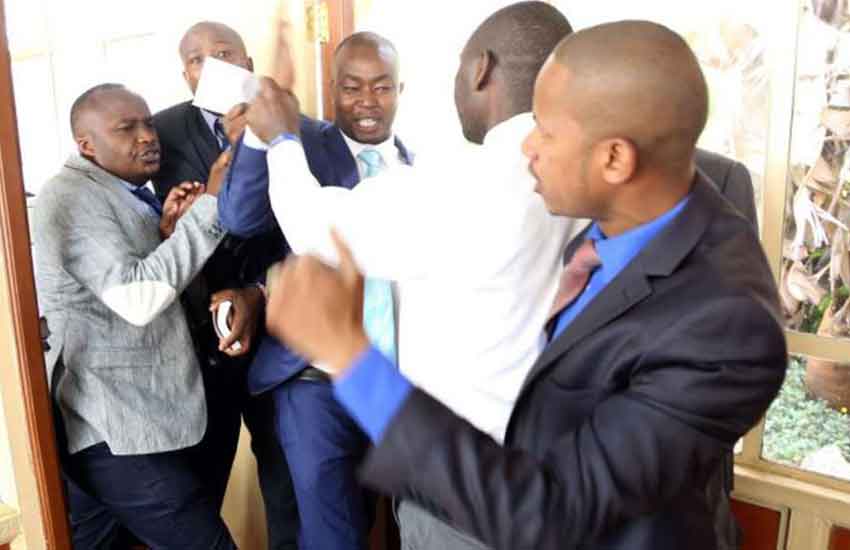 In his response to Jaguar, Owino said that he was going to use his strength to fight for those who he represents in parliament. He further added that his priority is to fight for development in his constituency and not his fellow legislators.
"What did the Starehe commander say? I will use my strength to fight for those I represent, my young and weak in society, the battle I will fight is for development," said Owino.
The two legislators have since, following the handshake between President Kenyatta and Opposition Chief, Raila Odinga, made up.