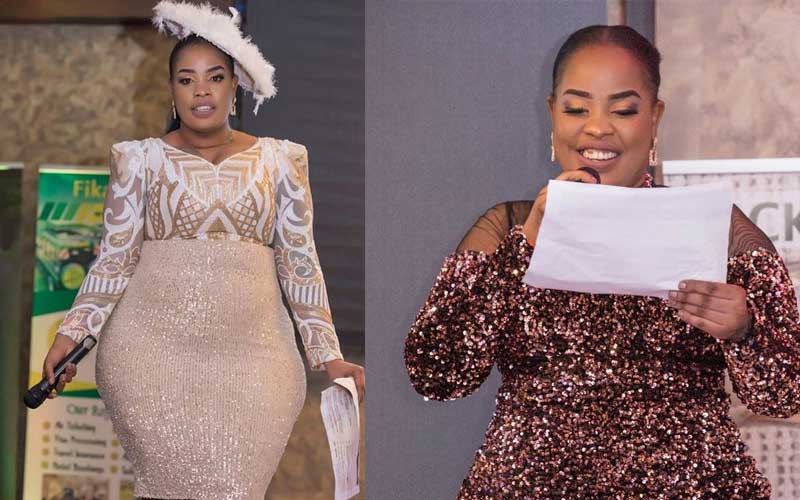 Popular reality TV star Bridget Achien'g is a proud mother after welcoming her son, Sekani Rich.
Before his arrival, however, Bridget admitted that she feared she would not be as popular or as relevant, with him in the picture.
READ ALSO: I was rejected by my mother-in-law, Bridget Achieng
Opening up through Instagram, Bridget explained that she was scared to death that Sekani would stop her from shining.
However, contrary to her fears, Sekani brought more meaning and opportunities to her life than she could ever have imagined.
"Wow and to think that I was scared to death @sekani_rich_ was going to stop me from shining, so far as I look closely to his birthday next month ....and the fire that this boy has put in me it can only be God," wrote Bridget.
Covered for life
Ensuring her son has the best in life, Bridget went on to explain that she had registered three businesses under her son's name that will carter for all his education expenses to whichever level he wishes.
"He is covered for life his three business empire will see him through school until when he says he can't do it anymore...I got you my prince for life," she wrote.
READ ALSO: BBC apologizes to socialite Bridget Achieng over prostitution documentary
The Kenyan socialite claims she is single-handedly raising her child after his father absolved himself of all responsibilities when he found out she was expectant.
According to Bridget, her baby daddy wanted her to abort, but she declined.
"When you asked me to terminate my pregnancy when I was three months pregnant I was all alone, disturbed and depressed. "I don't know what made you go away, I don't know what made you run away. I kept looking at myself in the mirror and asking 'am I ugly?' I'm doing this because a lot of girls out there need to hear it," she said.
Responding to whether she has been in contact with him, the socialite replied: "I got abandoned with the pregnancy at three months old. Since my baby daddy left, I have never set my eyes on him and he has never contacted me."
Asked if she was expecting her second child with him During a question and answer session on her YouTube channel, she flatly responded:
"Yaani kuna vitu nasoma hapa nachoka. Is it true that you are pregnant again by your first baby daddy? Pregnant again? You guy, tumbo yangu ilikatwa tu juzi, sijapona. I am not pregnant again but to be honest, I want a house full of babies.
"A football club. Yaani I need babies or a rugby team. Ningekuwa naweza zaa watoto 12 ningezaa but unfortunately I can only be able to get four and the fourth one will be by God's grace. So trust me, I'm gonna give you three more babies and no, I'm not pregnant with my baby daddy."