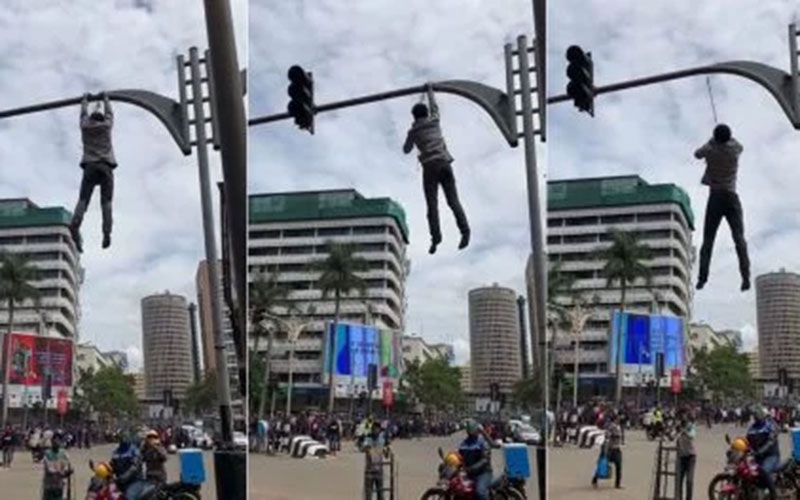 Onlookers at the Nairobi Central Business District (CBD) on 13 January watched in horror as an unidentified man tried to take his own life by hanging himself in the middle of the city.
The middle aged man climbed on one of the traffic lights within the busy CBD and tied one end of a rope on the pole before tying the other end on his neck as he screamed, "Mimi ni Yesu, nakuja nyumbani (I am Jesus, I am coming home)."
This attracted the attention of several passersby who tried to convince the man to climb down and abort his suicide attempt.
Their pleas fell on deaf ears as the man went on to dangle onto the traffic light pole as he pushed himself further away before momentarily hanging on his two hands before letting go. However, the rope snapped and he dropped to the ground.
READ ALSO: Prophetess Mary Akatsa denies bringing 'Jesus' to Nairobi
The horrified crowd watched in disbelief as traffic police rushed to his aid but the unscathed man got up almost immediately and fought them off as he continued screaming, "Mimi ni Yesu (I am Jesus)."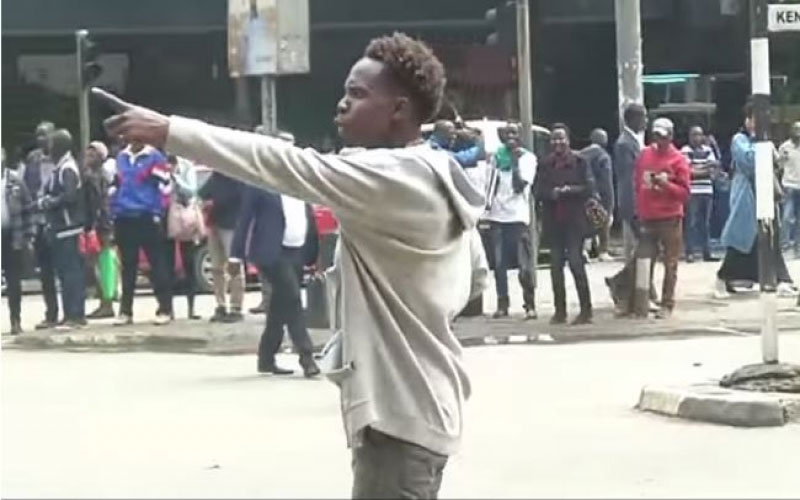 Crowd reacts
The angry crowd moved in and rained blows and kicks on him before police officers whisked him away.
The video has since gone viral, eliciting mixed reactions among netizens who are trying to understand what prompted the man's actions.
Chemirocha It seems Kenyans want to suffer as a group no one is allowed to take a shortcut out.
Mwangi Njenga Hizi loans a China na engine lazima tulipe sisi zote! No escaping
Jack Nyang'ute Lazima tumalize hii safari pamoja, mbona unatorokea huko juu.
Help line
According to the US Centers for Disease Control and Prevention, suicide was the 10th leading cause of death in 2015 whereas the World Health Organization estimates a global suicide rate of one death every 40 seconds.
The WHO predicted the numbers will increase to one every 20 seconds in 2020. For this reason, the Kenyan government has provided a helpline for anyone who is feeling suicidal to reach out for help and counseling.
Here are the contacts to reach out time in case you need help for yourself or a friend:
Suicide hotline +254722178177. Email [email protected]