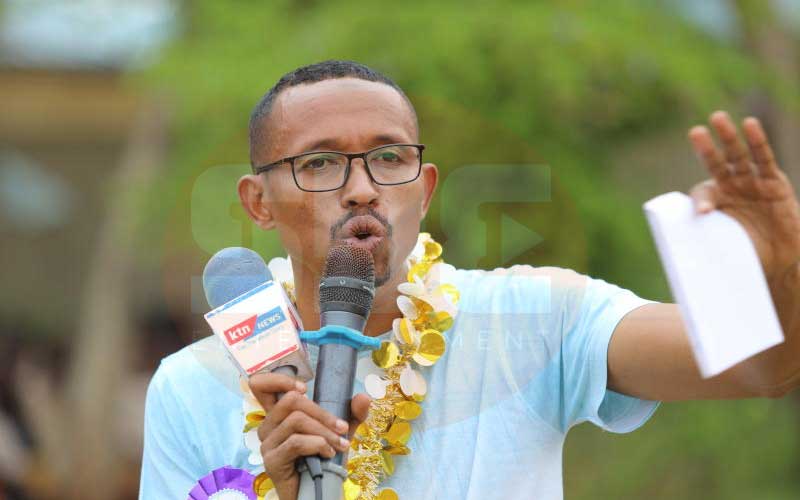 Nyali Member of Parliament Mohammed Ali has been criticised by a section of Kenyans after naming a soon-to-be-opened girls high school in Nyali after himself.
 Announcing the news on his official twitter account, the former investigative journalist boasted of the school being the first girls-only institution in Nyali constituency since independence.
"The First Girls Sec School in Nyali constituency since independence opening its doors on 13th Jan 2020. #MjingaNimimi,"he wrote accompanied by pictures of the establishment with his name.
Netizens were however not impressed with the MP's move of naming the school Mohamed Ali, arguing that since the school was been built using public funds it should be given a neutral name.
Martin Kettienya Maybe people should stop naming schools, Hospitals and Roads built using public money after them. This school should have been named Nyali Girls High School. It's the first Secondary school in that area and he calls it Mohamed Ali?  Ah! #Mjingayeye
Robert Alai You should have called it Jichopevu
The Mnur Feruz Do you have to name the institution after you? While the school was built with our taxes?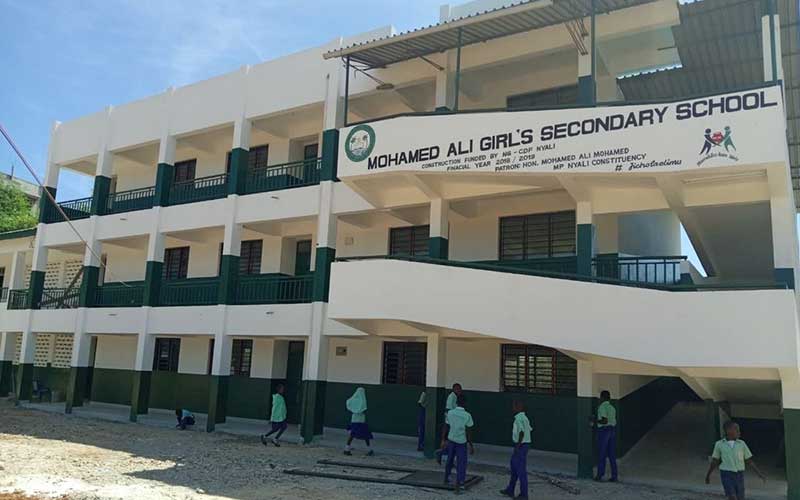 Collins Kangogo Very good work Mheshimiwa. My but... You could still name it Nyali Girls Secondary school. Ken Okoth just called the school "Mbagathi Secondary school" and we all still noticed the good work he did. Tenda wema nenda zako. Good work.
Keg Ambassador Was it by Ali's money? No. Public taxes. But he had to call it Mohamed Ali Girls Secondary. Always doing what he criticized
Lawyer Donald Kipkorir also took a jab at the MP tweeting, "Across ages and History, truly great and reformist leaders never left their names on any City, Street or building ... Some even left a Will that their bodies be buried in secret places so as not to be shrines ... But in Kenya, small tinpot dictators put their names on public projects."
Mohammed responded by saying, "Bata hata umlishe kokoto bado atahara. There is something we call public participation!"
King Kaka weighs in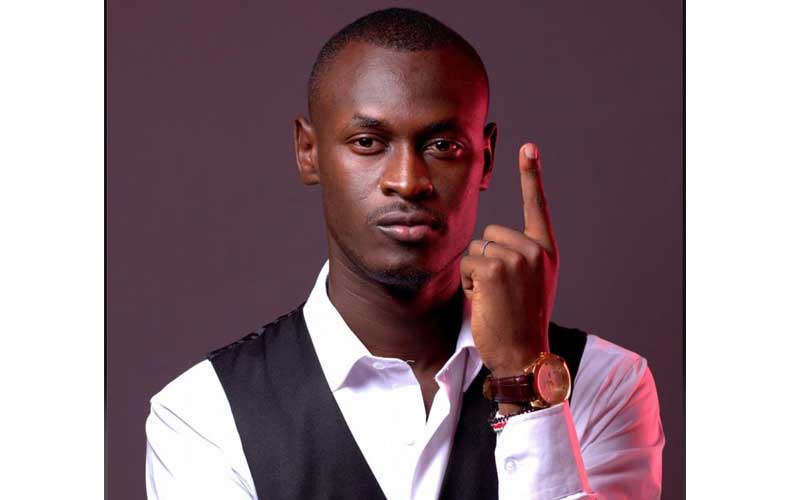 Despite the trolling, a section of Kenyans among them 'Wajinga Nyini' crooner King Kaka supported the politician's decision, commending him for the good.
"Good Job Mweshimiwa," the rapper tweeted.
King Kaka's support for Mohammed sparked fury among Kenyans who consequently took to his comment section to rain wrath on him.
"King Kaka I bet you want to join them...come 2022 tutakuona kwa ballot…ata Jaguar alikua apo na 'Kigeugeu'," wrote a user by the name Njita.
 "We Kaka you need time out…what's good about an MP doing what he's elected to do? What's good about naming a public school after himself? In case of doubt refer to Ken Okoth's similar school, na uwache ujinga," added another.